Work Text: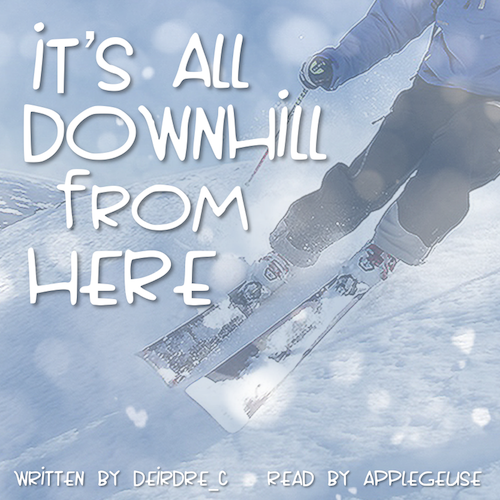 Story: It's All Downhill From Here
Author: deirdre_c
Reader: applegeuse
Fandom: Supernatural RPF
Pairing: Jared Padalecki/Jensen Ackles
Rating: explicit
Author's Summary: There's one guy on Team USA who knows Jensen will win skiing gold.
Podficcer's Notes: Recorded as a gift for rscreighton for Cake Swap! Many thanks to the lovely deirdre_c for bidding on me in an auction many moons ago and then giving me free range on her excellent stories!
Length: 00:37:41
Download:
+ mp3 (35 MB) (right click & save as)
+ m4b (18 MB)
Stream it here:

Crossposts: cakehole_club, amplificathon, spn_cwrpfpodfic