Actions
Work Header
Rating:

Categories:

Fandom:

Relationships:

Characters:

Additional Tags:

Language:

English

Stats:

Published:

2017-01-13

Words:

19

Chapters:

1/1

Kudos:

36

Bookmarks:

Hits:

947
That's My Jam [PODFIC]
Summary:
For a prompt from the lovely Holly: The Free! anime featuring Tobirama as a swimmer, with a water addiction like Haruka - and the same penchant for undressing at the first sight of water. Cue Madara blushing and flailing, while Tobirama gives zero shits.
Notes:
(See the end of the work for notes.)
Work Text: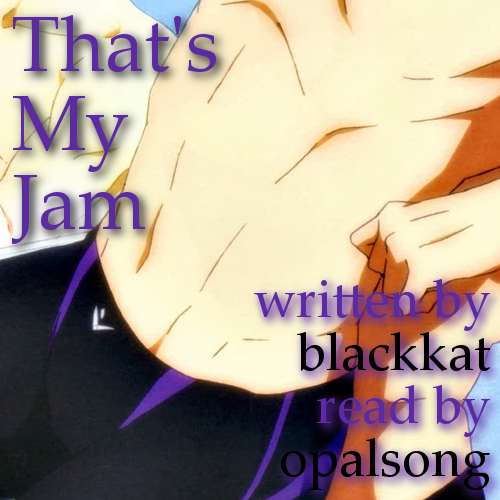 cover art by Opalsong
Streaming Audio
Download
Crosspost
cross posted at Dreamwidth
Notes:
Thanks to Paraka for hosting!
Actions
Kudos
Because_I_am_a_Lady, Dragonsrule2008, kid_on_the_road, LP_reader_of_stories, LunaBlacky, terinfilia, Tansku94, kinnoonnanoko, Starlight_13, Fandom_Trash_15, JaneTheCrazedFanGirl, Rockys_Pfoten, JeanSmith, Vice, Viper_Rock, BzooZu, NovemberRiddle, Lulubelle01, Lilyanne69, chattingBirdJone, Annapods, passeridae, DarkScarletRose, adoreadore96, elpsycongruent, teenytinylion, nana2702, and Hermionechan90 as well as 8 guests left kudos on this work!