Actions
Work Header
Rating:

Category:

Fandoms:

Relationship:

Characters:

Additional Tags:

Language:

English

Stats:

Published:

2016-11-20

Words:

16

Chapters:

1/1

Comments:

12

Kudos:

36

Bookmarks:

Hits:

1271
The Mystery of the Superboy Shirts [Podfic]
Summary:
The thing is, Tim is a detective, first and foremost.

And like most detectives, sometimes he just can't let things go.

(Or, how Tim acquires several hundred Superboy t-shirts)
Notes:
My first podfic, and recorded on my phone so the quality might be a bit crap. That said, please enjoy! :)

My tumblr
Work Text: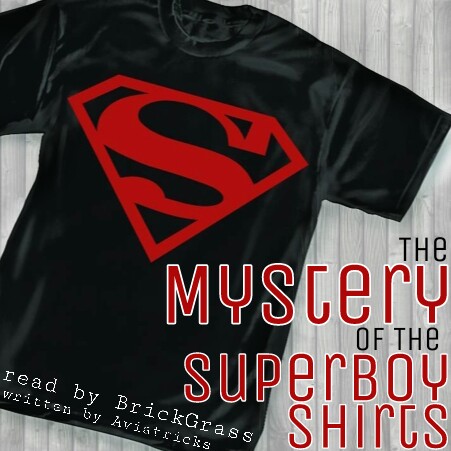 Cover made for me by the amazing Reena Jenkins!
Downloads
Streaming
Actions
AlyssaLaylaVictoria, RawrSquared, Miss_Red_Hood, Embli, Andrwmwda, blaue_Kosmee, OntheWayHero, Ash_Raeken, dapatty, Dema, Nevelyn, Rika_Chan12, MabyeMaud, litra, PrincessFish, Shi_koi, MisterKissen, Teogli, the24thkey, UstolemyNAME, Methoxyethane, and reena_jenkins as well as 14 guests left kudos on this work! (collapse)