Actions
Work Header
Rating:

Category:

Fandoms:

Relationship:

Characters:

Additional Tags:

Language:

English

Stats:

Published:

2013-06-07

Words:

6

Chapters:

1/1

Comments:

2

Kudos:

34

Bookmarks:

Hits:

3630
Never Sold a Lie
Summary:
"The Life Model Decoys are designed with a self-sustaining Artificial Intelligence, with the project goal being for them to be able to pass as their Target Model in any given situation."

Road trip fic. Obviously.

Podfic of Nerdwegian's awesome story. 7255 words; 50 minutes.
Notes:
So, this is only the second podfic I've ever attempted. Hopefully it turned out okay, because I love the story it's from with great fervor.
(See the end of the work for more notes.)
Work Text: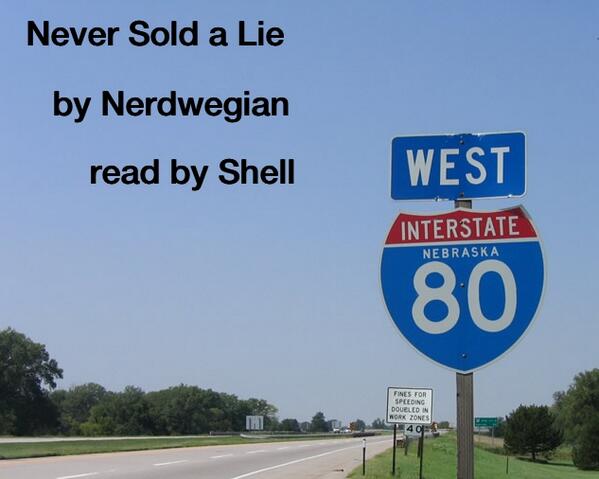 Listen: At Mediafire
Download: At Mediafire
Actions
Bluelove, 13susan59, Keeline, BitterlyByronic (A_Little_Bit_Broken), SarahSupaStar, LeilaniVanous, wolveheart, BlueBadger, sihayax, Podcath, Aclo, daroos, feministfangirl, Arabiana, DigitalMeowMix, paraka, dome_epais, lynxzpanther, tehhumi, tamnation, duck_401, and watin77 as well as 12 guests left kudos on this work! (collapse)