Actions
Work Header
Rating:

Categories:

Fandom:

Relationships:

Characters:

Additional Tags:

Language:

English

Collections:

Stats:

Published:

2013-04-30

Words:

7

Chapters:

1/1

Comments:

12

Kudos:

30

Bookmarks:

Hits:

1944
here is the secret that everyone knows (Podfic)
Summary:
John stops wearing his uniform on the two thousand and second day after they arrive.
Notes:
Recorded for the AU:other square of my Trope Bingo card. Thanks to sabinelagrande for blanket recording permission and technical advice. I do so love "abandoned in Pegasus" stories.
Work Text:
Length 8-9 min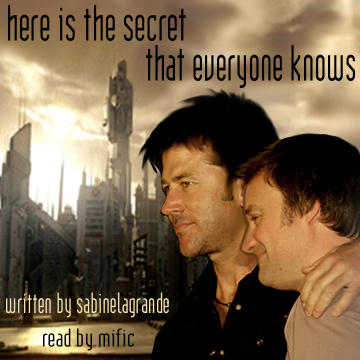 Actions
Kudos
esurionow, Berrygoblin, nony, evisionarts, clutteredrainbow, ami_ven, Sheppard, Queer_Dragon_Beast_Sprinkles_424242, Clockwork_Night, NebulousMistress, nesquick, MeriCait, polka_ducha, forzandopod, knight_tracer, Silverleaf, reena_jenkins, lavvyan, pinkdiamonds, sabinelagrande, and majoline as well as 9 guests left kudos on this work!