Actions
Work Header
Rating:

Category:

Fandom:

Relationship:

Additional Tags:

Language:

English

Stats:

Published:

2016-04-12

Words:

23

Chapters:

1/1

Comments:

2

Kudos:

8

Hits:

207
[Podfic] manifestation
Summary:
Podfic reading of momebie's manifestation.

Author's Summary:
manifestation, n.: That's what a kiss is - the most direct way we have to make something as undefinable as love be real to us.
Work Text: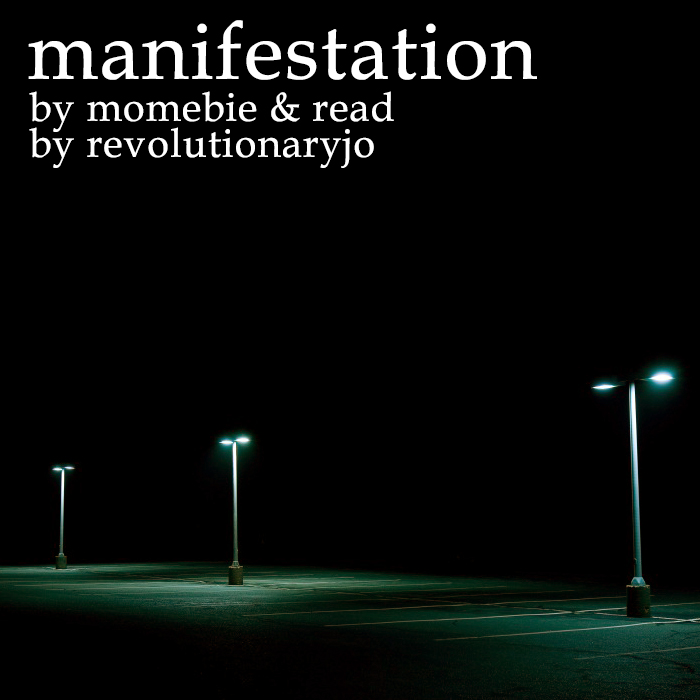 Length: 6:40
Streaming
Click Here
---
Downloads
Mediafire Link:
MP3 (10.6 MB)
Permanent Link:
MP3 (10.6 MB)
---
Reblog on tumblr here.