Actions
Work Header
Rating:

Category:

Fandom:

Relationships:

Characters:

Additional Tags:

Language:

English

Stats:

Published:

2016-02-02

Words:

14

Chapters:

1/1

Kudos:

1

Hits:

289
[Podfic] Betrayal & Trust by Merula
Summary:
Duo has been keeping a secret from Heero for years. Now he's found out...
Notes:
(See the end of the work for notes.)
Work Text: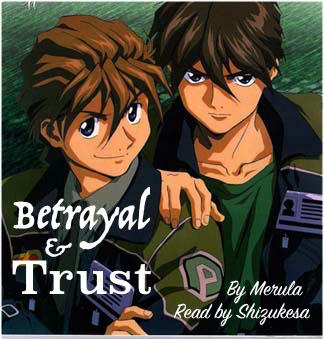 Length:
15 Minutes, 59 Seconds
Download and Streaming, via MediaFire (MP3, 15 MB):
Notes:
And here is another one, please tell me what you think. You can leave feedback to the Author at merula31@gmail.com. Thank you.