Actions
Work Header
Rating:

Categories:

Fandom:

Relationship:

Characters:

Additional Tags:

Language:

English

Stats:

Published:

2016-01-26

Words:

2

Chapters:

1/1

Comments:

8

Kudos:

73

Bookmarks:

Hits:

1600
The Last Nine Years (Preview)
Summary:
A look at the highs and lows of Otacon and Snake's relationship between the scenes and throughout the years. (this is an 6 page preview of our fan-comic)
Notes:
Please enjoy a scene from our upcoming Otasune Doujinshi, 'The Last Nine Years'*.
STORY/SCRIPT/LAYOUTS - Cephied Variable
STORY/ART/LAYOUTS - PlayerProphet

* the working title for this doujin was "Emotionally Repressed Supersoldier and Annoying Nerd Try - and Fail - to Talk About Their Feelings (for Ten Years)"
(See the end of the work for more notes.)
Work Text:

[MANHATTAN, 2009]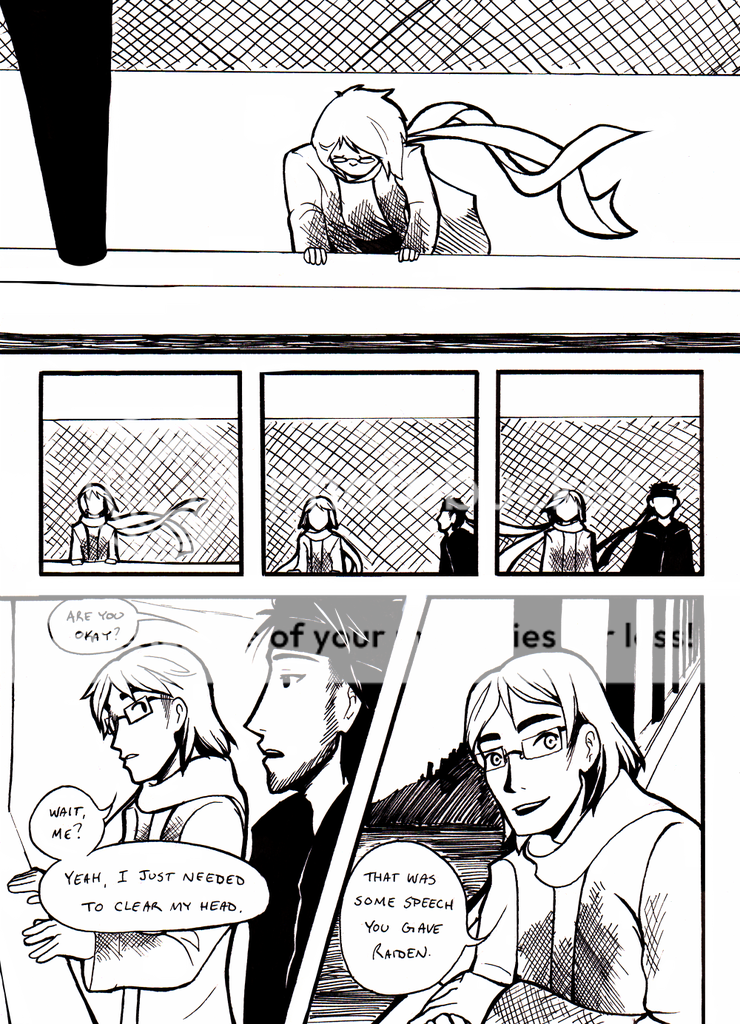 Actions
ArundelTomb, verabell, mistely, Ahkini_Nebula, nighttemp, SailorStarDust1, melonsarepeopletoo, DigitalMeowMix, AnonymouslyAfraid, vaincity, Radwoman, voslen, Fleur_Knight, lemonrolls, chrissy_sky, DiscountWords, tenley, anxiousAnarchist, perniciousLizard, MultifandomIzzy, jazz777, elfriniol, radishdude773, One_Neurotic_Kitten, dumb_rando, myotinae, Shinju_Tori, misandere, LotusRox, thelonebamf, and PamuyaBlucat as well as 42 guests left kudos on this work! (collapse)