Actions
Work Header
Rating:

Category:

Fandom:

Relationship:

Characters:

Additional Tags:

Language:

English

Stats:

Published:

2012-09-21

Words:

12

Chapters:

1/1

Comments:

8

Kudos:

6

Bookmarks:

Hits:

1087
This is Not an Exit [Podfic]
Summary:
It's 1987. Stefan has given into his darker impulses, and is living in debauched harmony with his brother in New York City. But when Damon gets a job on Wall Street, it's only so long before the market—and their relationship—is due to face a crash of epic proportions. Some text from AP.

Written by Bishopsbird. Length: 47:49
Notes:
Beta and Cover Art: podcath, who also advised me on music selection. <3
Music: Psycho Killer by The Talking Heads, and Please, Please, Please Let Me Get What I Want by The Smiths.
Work Text: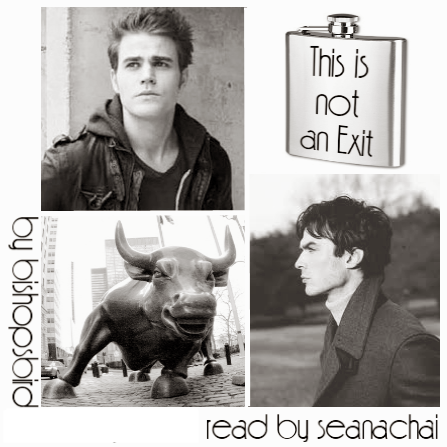 MP3: 59mb Sendspace // Audiofic Archive (zipped)

M4B: 44mb Sendspace // Audiofic Archive (zipped)