Actions
Work Header
Rating:

Category:

Fandom:

Relationship:

Character:

Additional Tags:

Language:

English

Stats:

Published:

2015-07-06

Words:

14

Chapters:

1/1

Comments:

2

Kudos:

16

Bookmarks:

Hits:

290
Podfic - Got a Light
Summary:
Kent doesn't have a smoking habit. What he has is a fucking tell.
Work Text: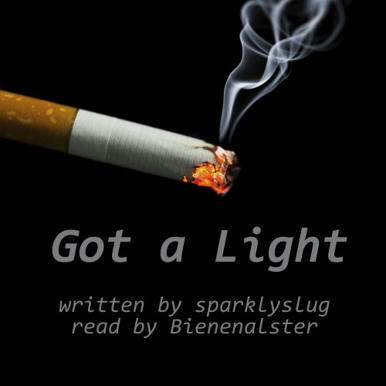 Click here for mp3.
Thanks again to sparklyslug for giving me permission to podfic!
Actions
Kudos
cottagepodfics, MaryWB, ConfusedPython, Furry_little_problem, paean, attendtothebones, staranise, codeswitch, Dema, nevermindedanyway, Hananobira, defcontwo, and sparklyslug as well as 3 guests left kudos on this work!