Actions
Work Header
Rating:

Category:

Fandoms:

Characters:

Additional Tags:

Language:

English

Stats:

Published:

2015-06-25

Words:

0

Chapters:

1/1

Comments:

19

Kudos:

102

Bookmarks:

Hits:

1509
Flit Like a Honeybee, Sting Like the...
Summary:
I wanted to give Jan the opening to a movie that Marvel's never going to give her, because she's a founding member of the Avengers and she deserves it.

19-page fancomic

Not even trying to comply with Ant-Man.
Notes:
I wrote the script for this last year when I heard that Jan wasn't going to be featured in the Ant-Man film. I was really disappointed because, apart from loving Jan, as usual, the only one of the original members of the Avengers who wasn't getting a movie of her own-- or even, it seems, a presence in the movies-- is the sole woman.

I've been working on drawing this on and off since last October and I'm very pleased to finish it before Ant-Man comes out.

Small warning for a (spoiler) canonical character death.

Thank you to my beta readers: potofsoup, darrylayo, greenjudy, and sineala!

You can also read and share the comic on tumblr
Work Text: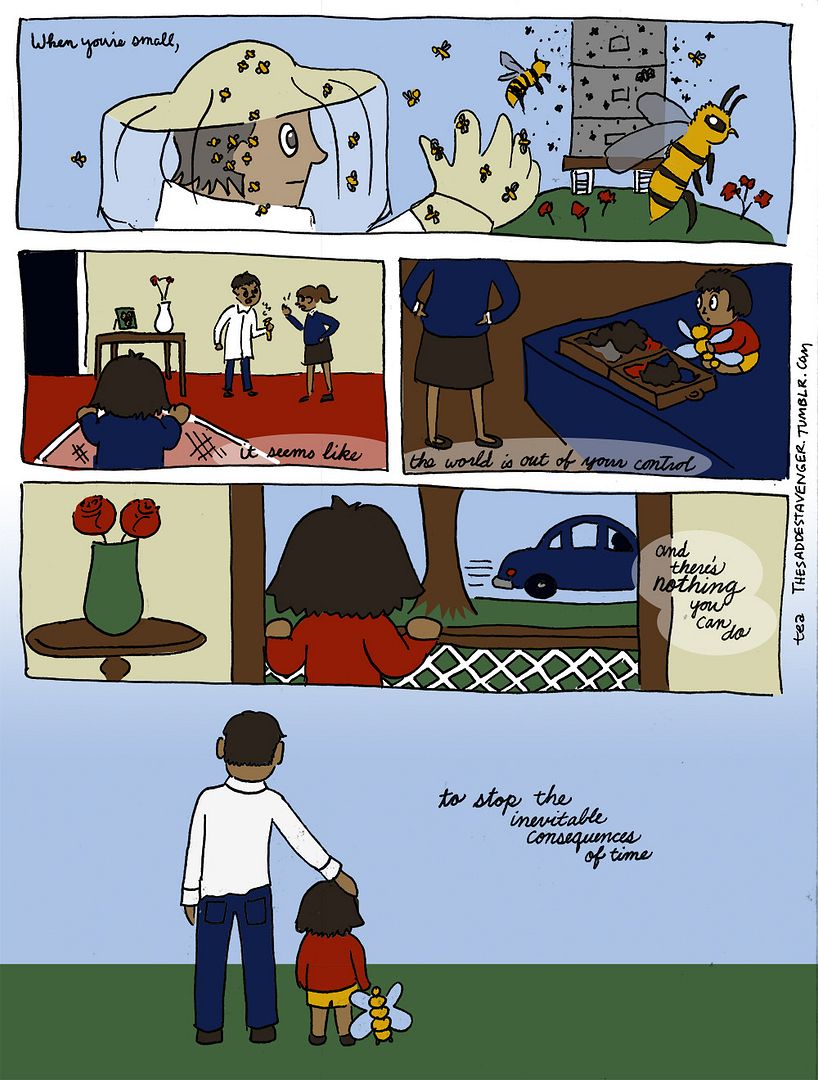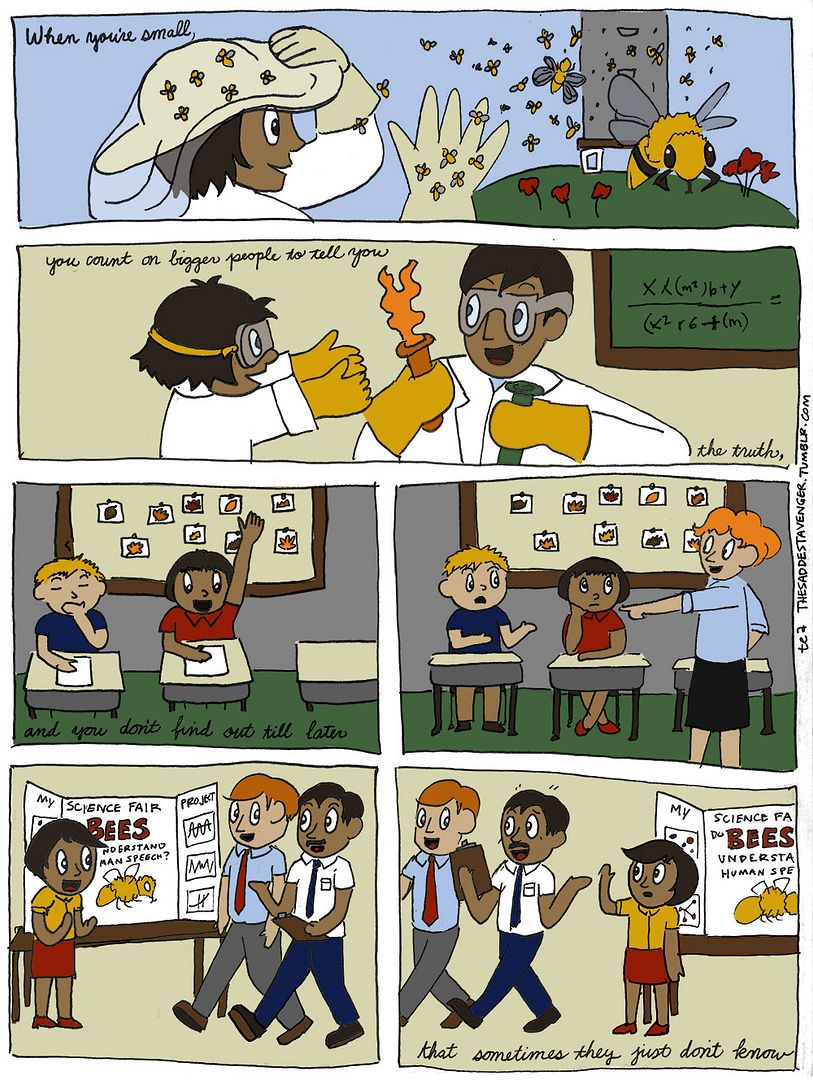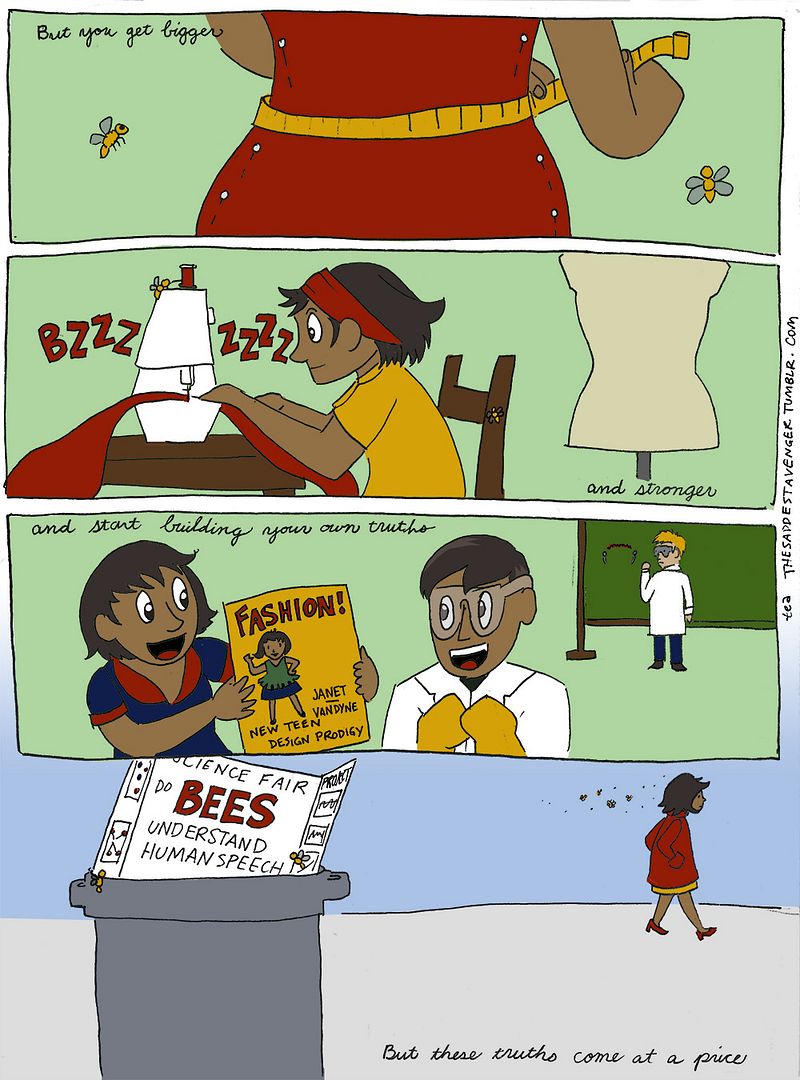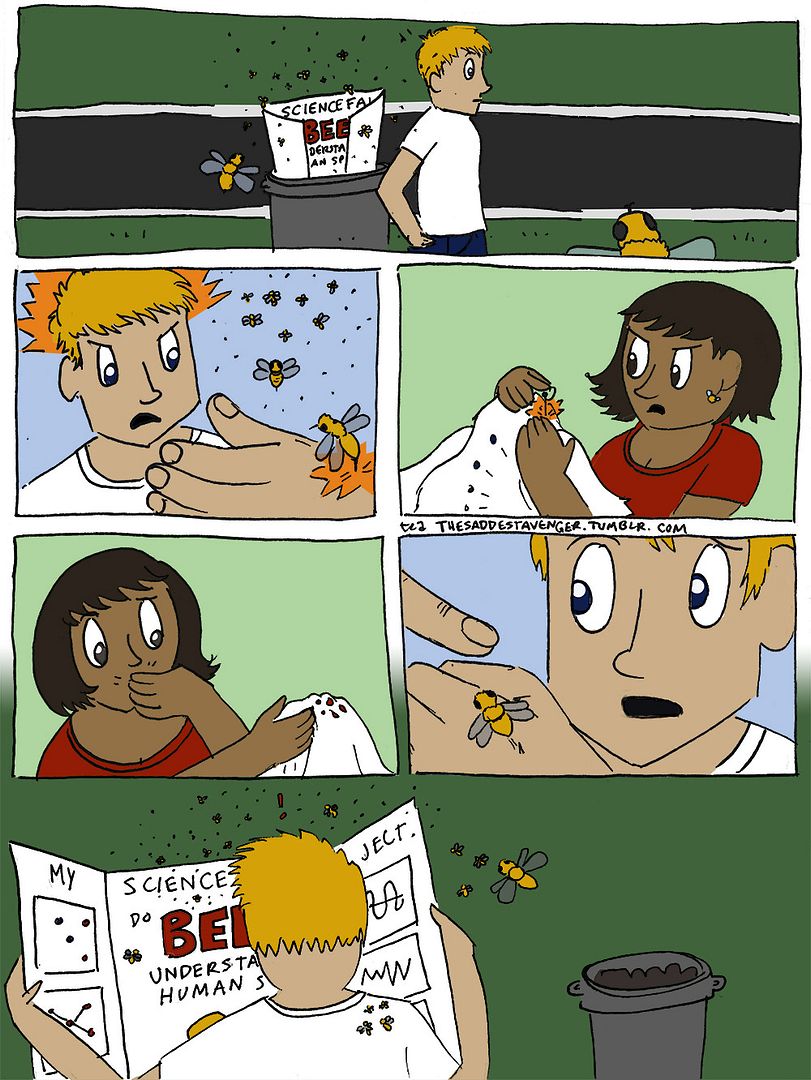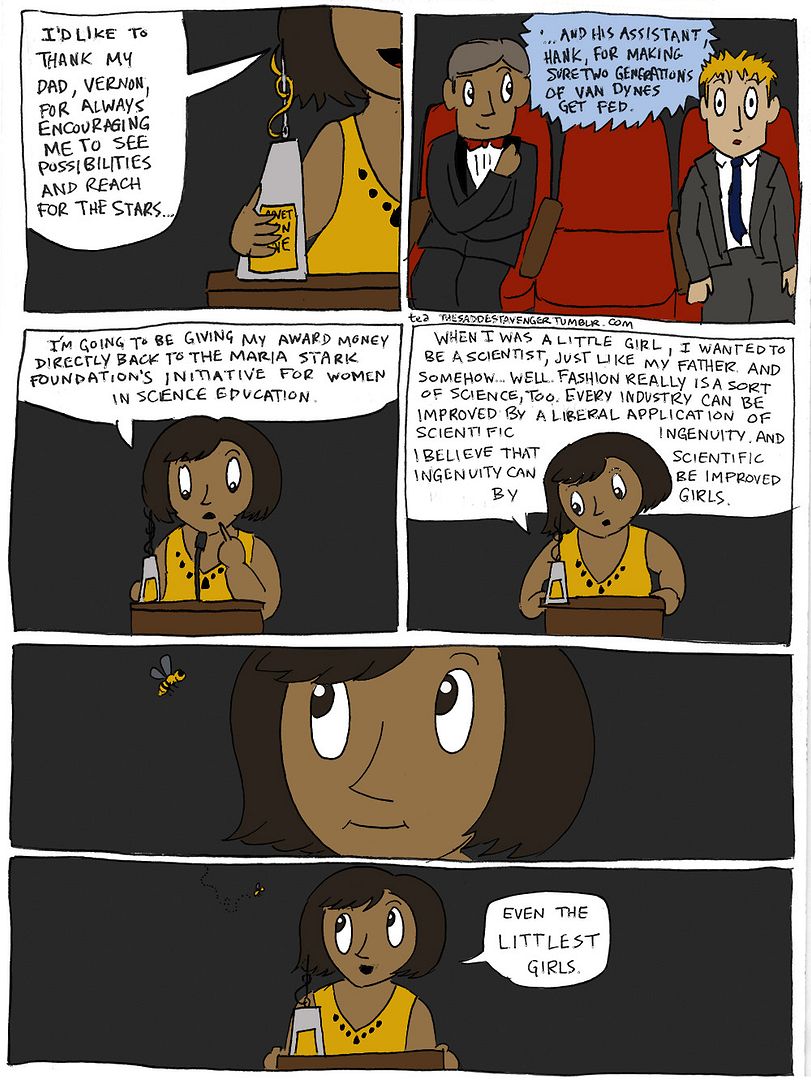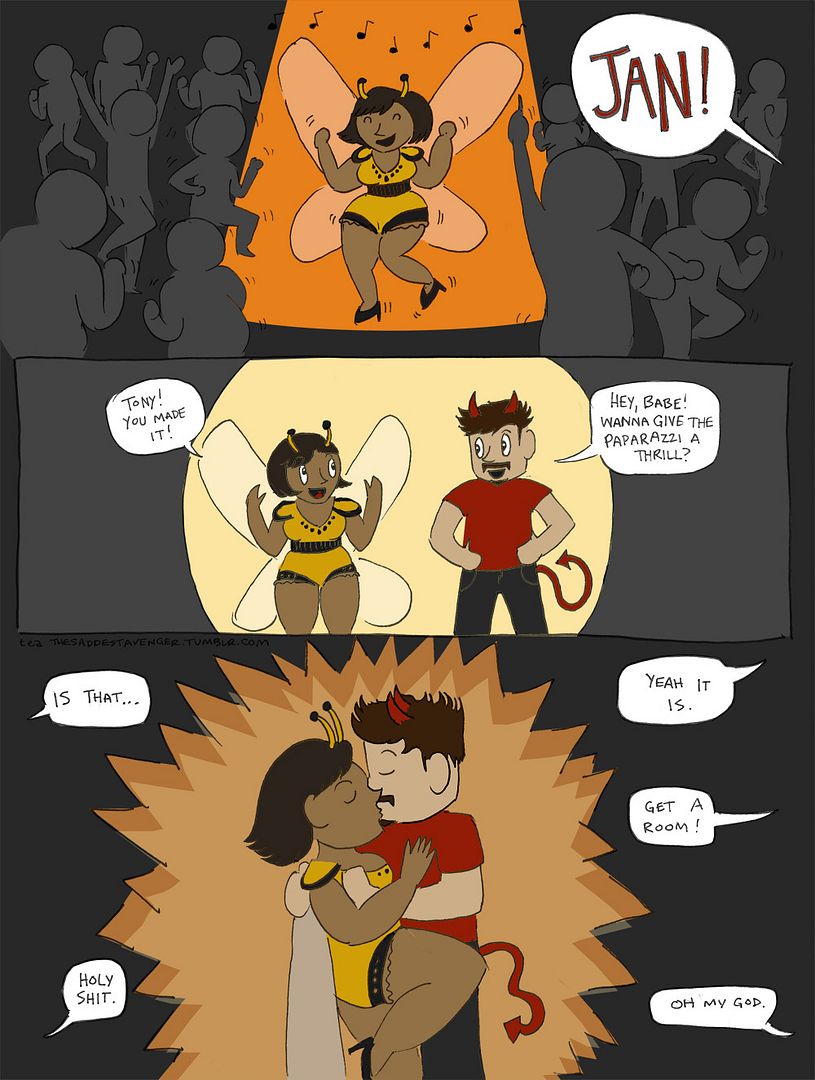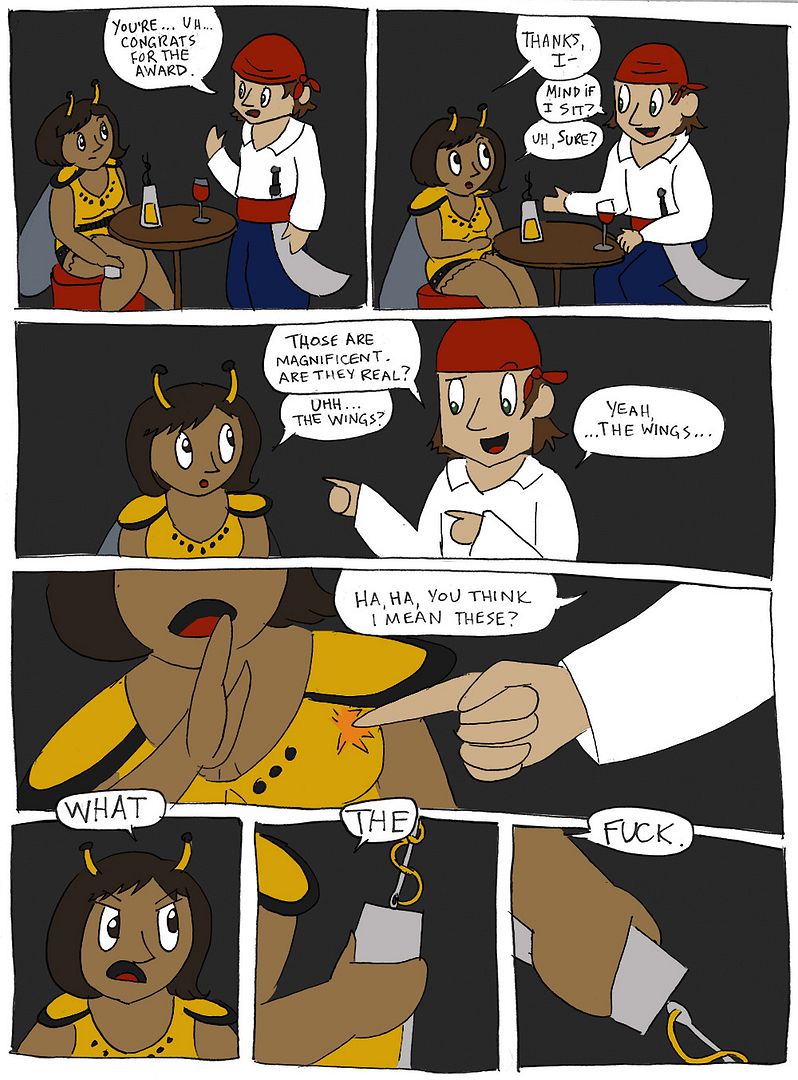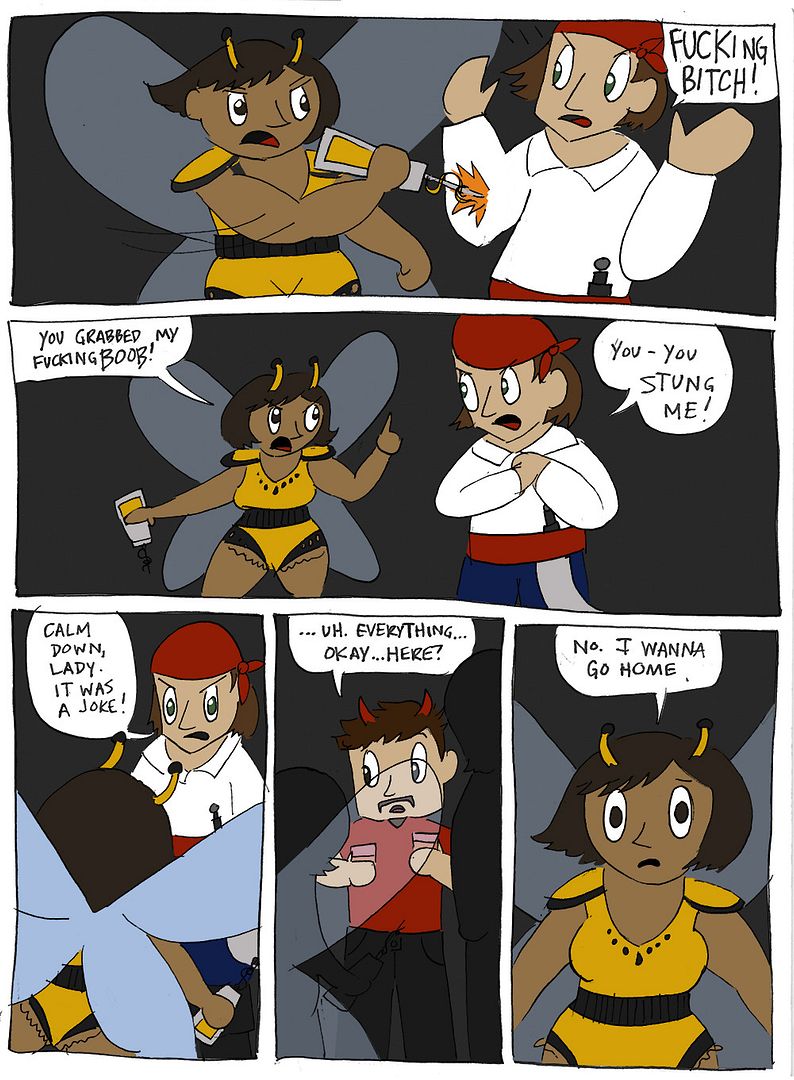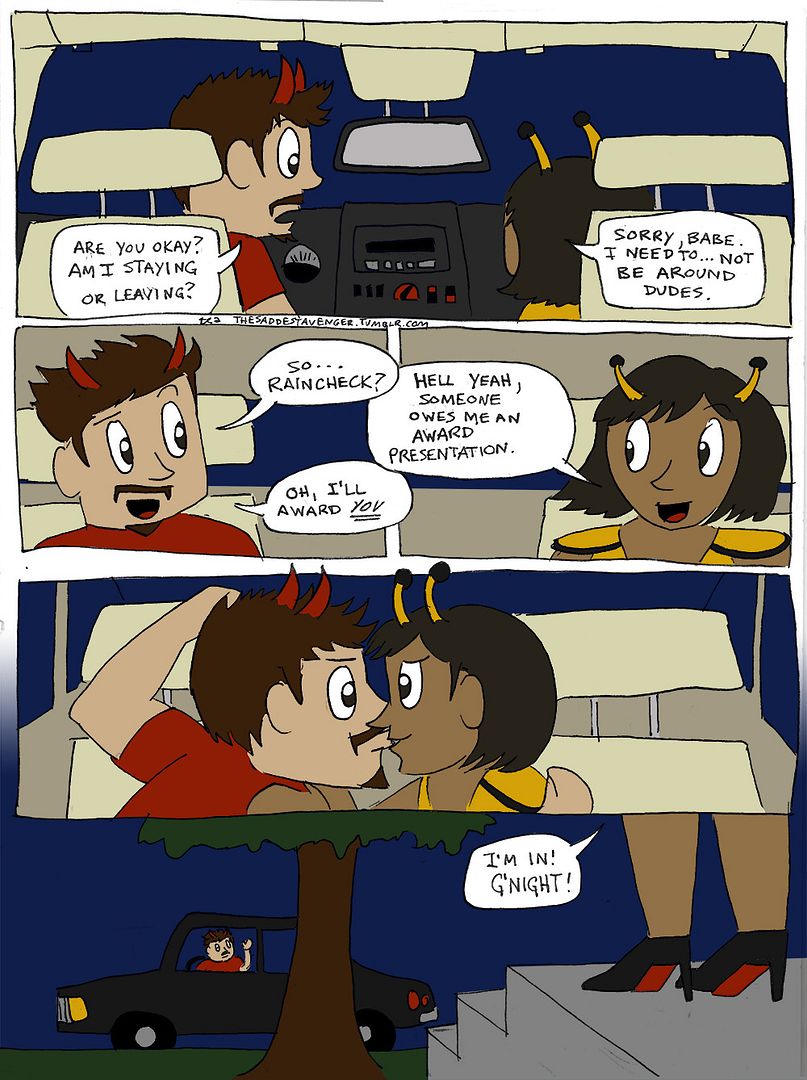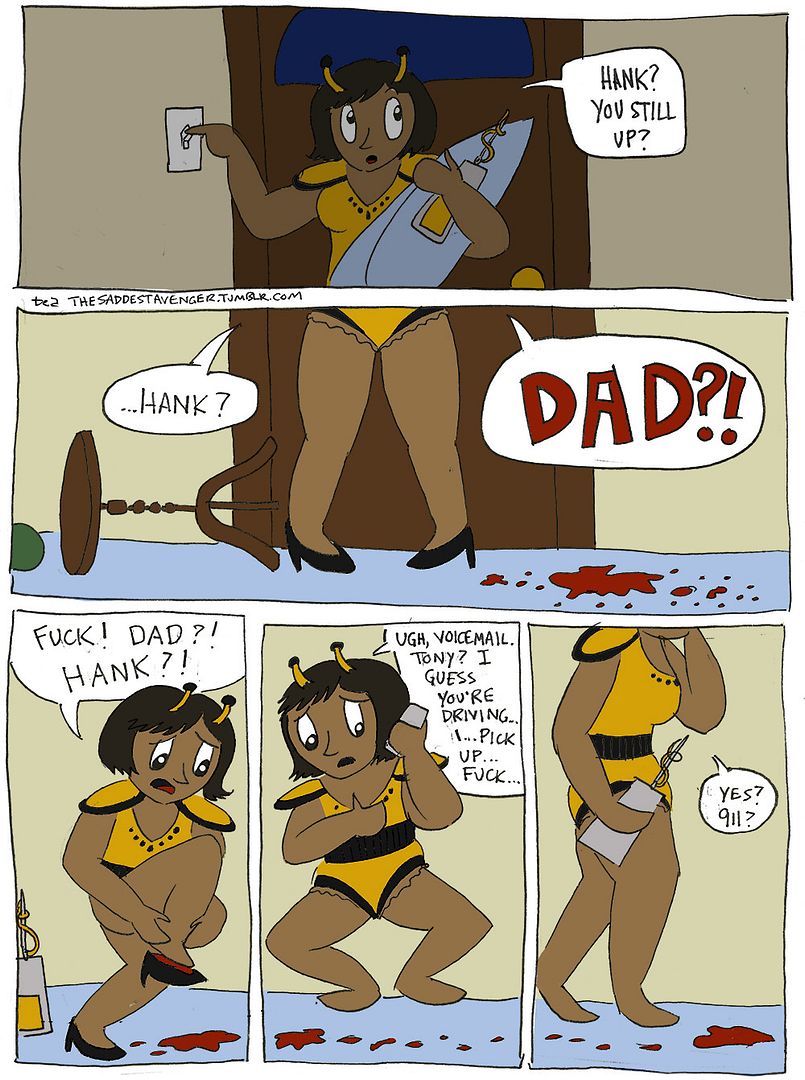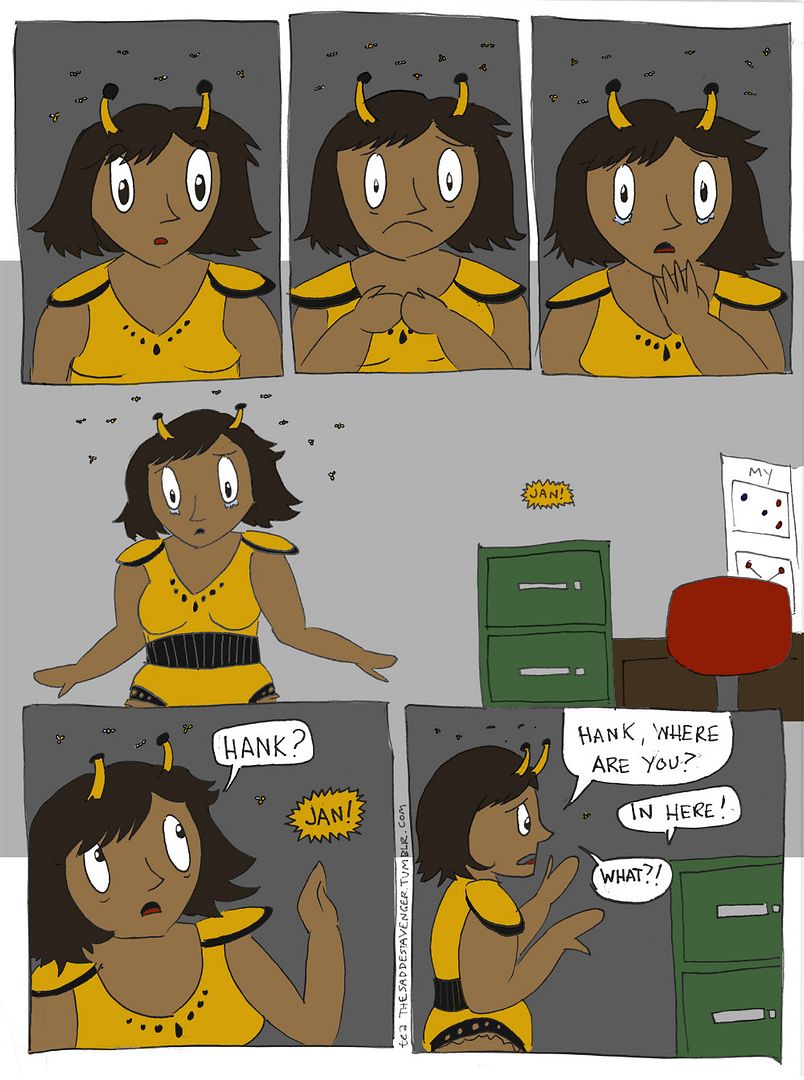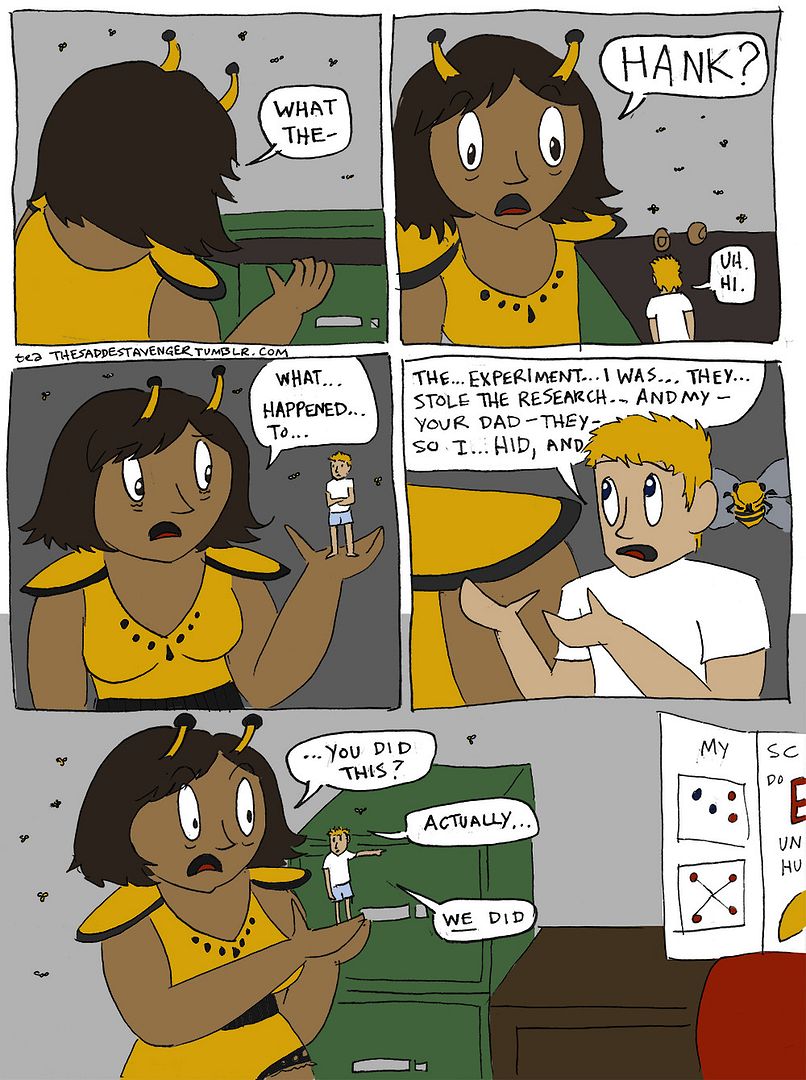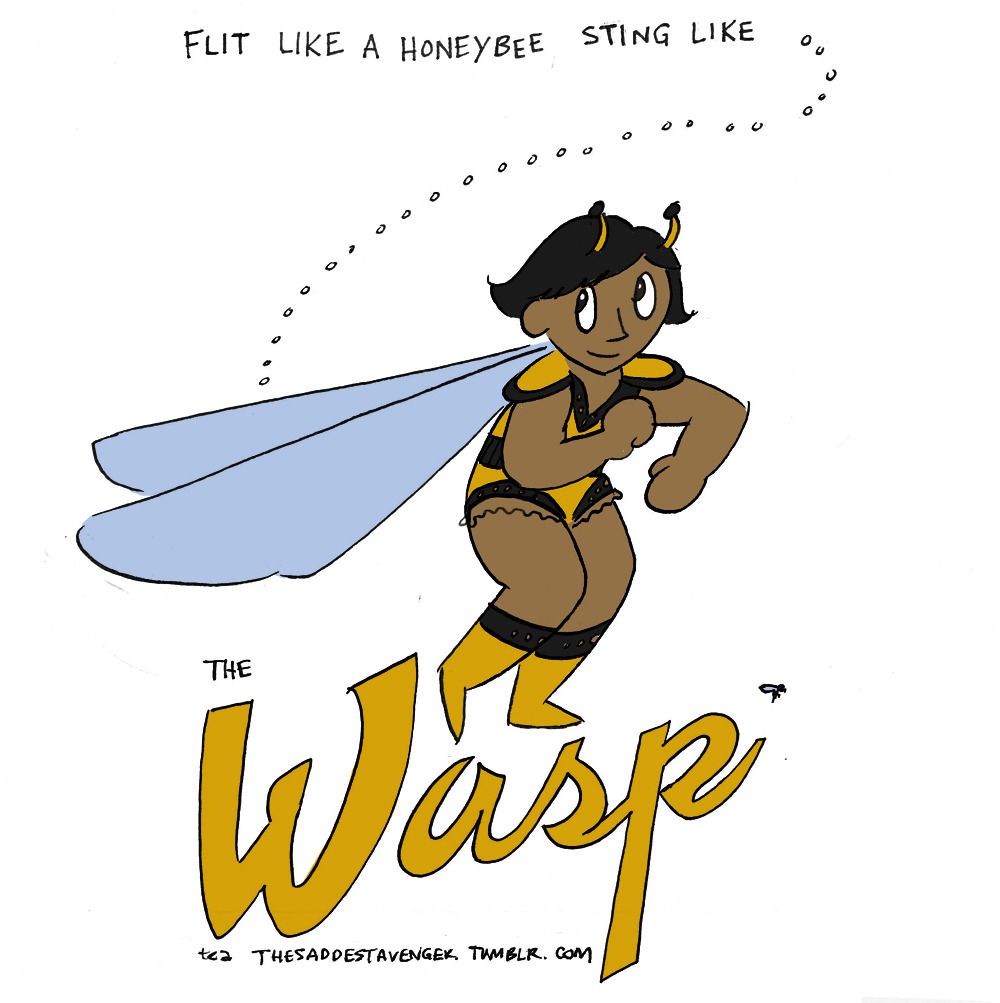 Actions
Numbuh_7, differentjasper, AceofWands, JackIronsides, ElectricTeaKettle, millenniumdevil, dandelionlily, immoralq, oldfaithful, arindubell, Beatrice_Otter, invincibleririwilliams, bulgecursed, Dreadnite, 1887lurkers, jkbat, Kieron_ODuibhir, Absconded, scrollgirl, ineffableink, Celebrithil, ebbster, pedanther, FiberBard, PeaceLily, blueyeti, gladdecease, Meatball42, magicalmagic, tuesday, Amarin_Rose, timetot, GrayJay, Shadytail, aqualectrix, Nina_Muerta, pas_un_elephant, Lets_call_me_Lily, DragonK, CodenameCarrot, genus_species, krissy2037, jarrahisradish, Teigh, Cimila, alicerobertstext, WhisperTragedy, justmarveling, kiezh, Impreciselanguage, and 31 more users as well as 21 guests left kudos on this work!