Actions
Work Header
Rating:

Category:

Fandom:

Relationship:

Characters:

Additional Tags:

Language:

English

Stats:

Published:

2015-06-04

Words:

25

Chapters:

1/1

Comments:

5

Kudos:

12

Bookmarks:

Hits:

647
Eat It Too [Podfic]
Summary:
Fill for a prompt at the jakink meme.

The prompt: Jupiter finds out that because Caine's a splice he's never had a real birthday (cue horrified gasp). With Stinger and Kiza's help Jupiter throws an epic birthday party for Caine with cake and gifts galore. (basically a crack fic prompt). Birthday sex is optional, I just really want Caine to be happy and embarrassed/shy about how much people love him.
Notes:
Reader's notes: When I read this, I wanted to ask for permission to record it. Permission was granted. Hopefully I have done the adorable story justice.
Work Text: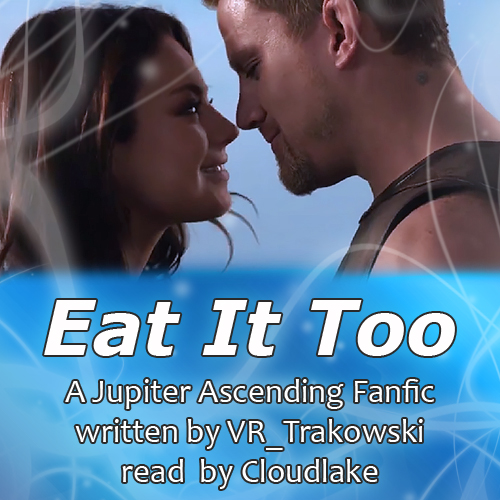 (Music "Love Lost" by Aerocity (Creative Commons))
(30 minutes 38 seconds)

Thank you so much paraka for hosting me!