Actions
Work Header
Rating:

Category:

Fandom:

Relationship:

Characters:

Additional Tags:

Language:

English

Stats:

Published:

2022-05-09

Words:

17

Chapters:

1/1

Comments:

6

Kudos:

6

Bookmarks:

Hits:

400
Slide [podfic]
Summary:
A stargate malfunction (another one!) sends the team to a parallel Atlantis. While Rodney works to find them a way home, John has to keep Woolsey distracted from using Teyla or Ronon by agreeing to be his submissive and discovers a new side of himself as he slips deeper and deeper into his role.
Notes:
I've loved this fic for years for its marvelous characterizations of John and Woolsey, as John slides into a wonderland of kinky sex and self-discovery, largely in spite of himself. Huge thanks to trophic for permission to podfic the story.
Content note: because John's in a BDSM alternate universe where he doesn't know the rules, and because he initially excels at misunderstanding what's going on, the first scenes are a bit dubcon and certainly undernegotiated, through no fault of Woolsey's.
The music is Ed Kowalczyk's cover of I Walk The Line.
Work Text: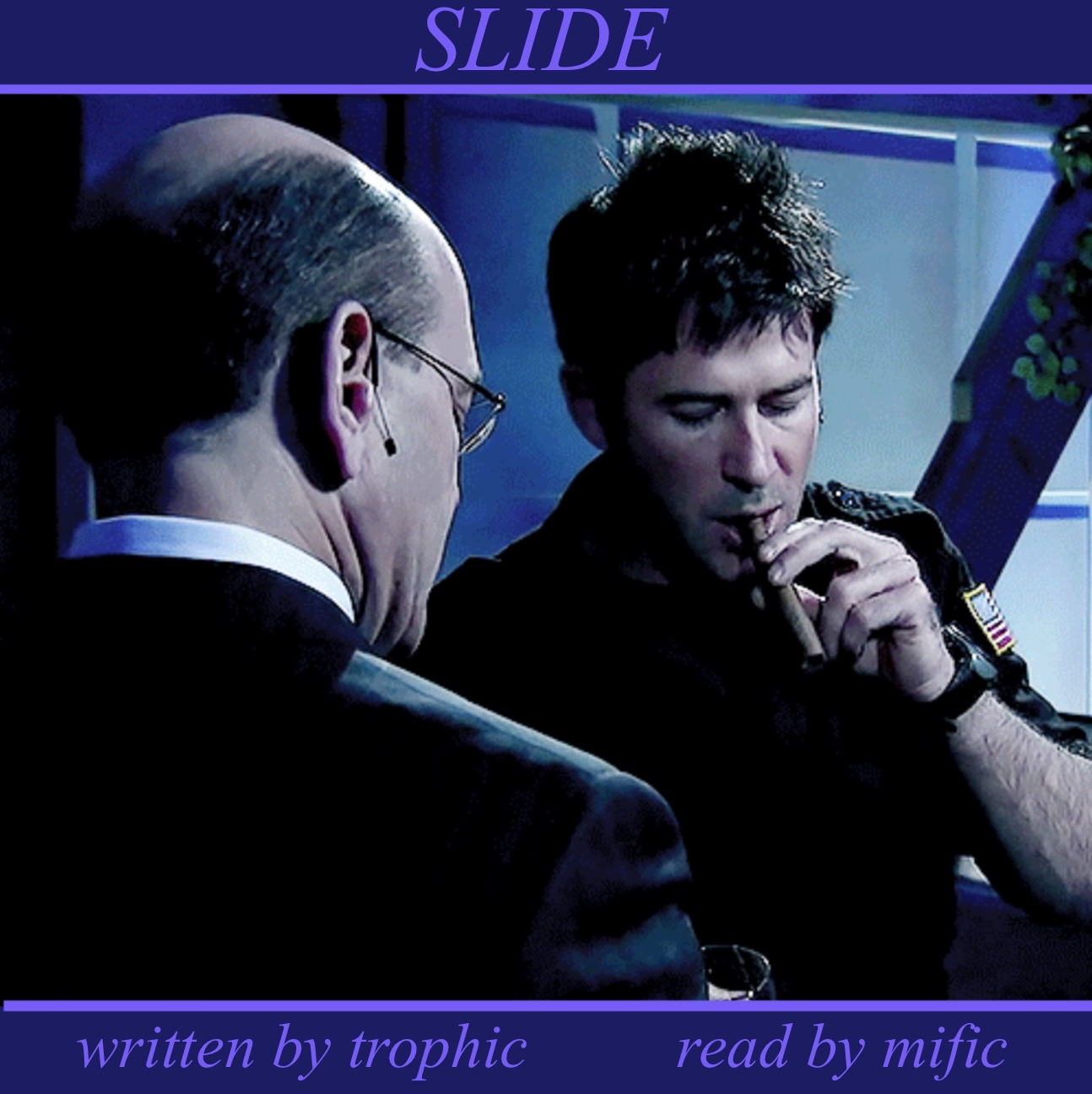 download mp3 (Audiofic Archive)
download m4b (Audiofic Archive)
length 02:16:30