Actions
Work Header
Rating:

Category:

Fandoms:

Relationship:

Characters:

Additional Tags:

Language:

English

Stats:

Published:

2021-12-29

Words:

0

Chapters:

1/1

Comments:

2

Kudos:

34

Bookmarks:

Hits:

363
I've Prepared You a Feast with All My Heart!
Summary:
An adorable yet bloody encounter between two little monsters. Shen Wei, dressed in a red-hooded cloak, pries open his chest to reveal all of his delicious soft bits for the hungry wolf Zhao Yunlan. With Shen Wei's heart in his hand, Zhao Yunlan licks his lips with a pleased smile...although it isn't nearly as enthusiastic as Shen Wei's eager sharp-toothed grin!
Work Text: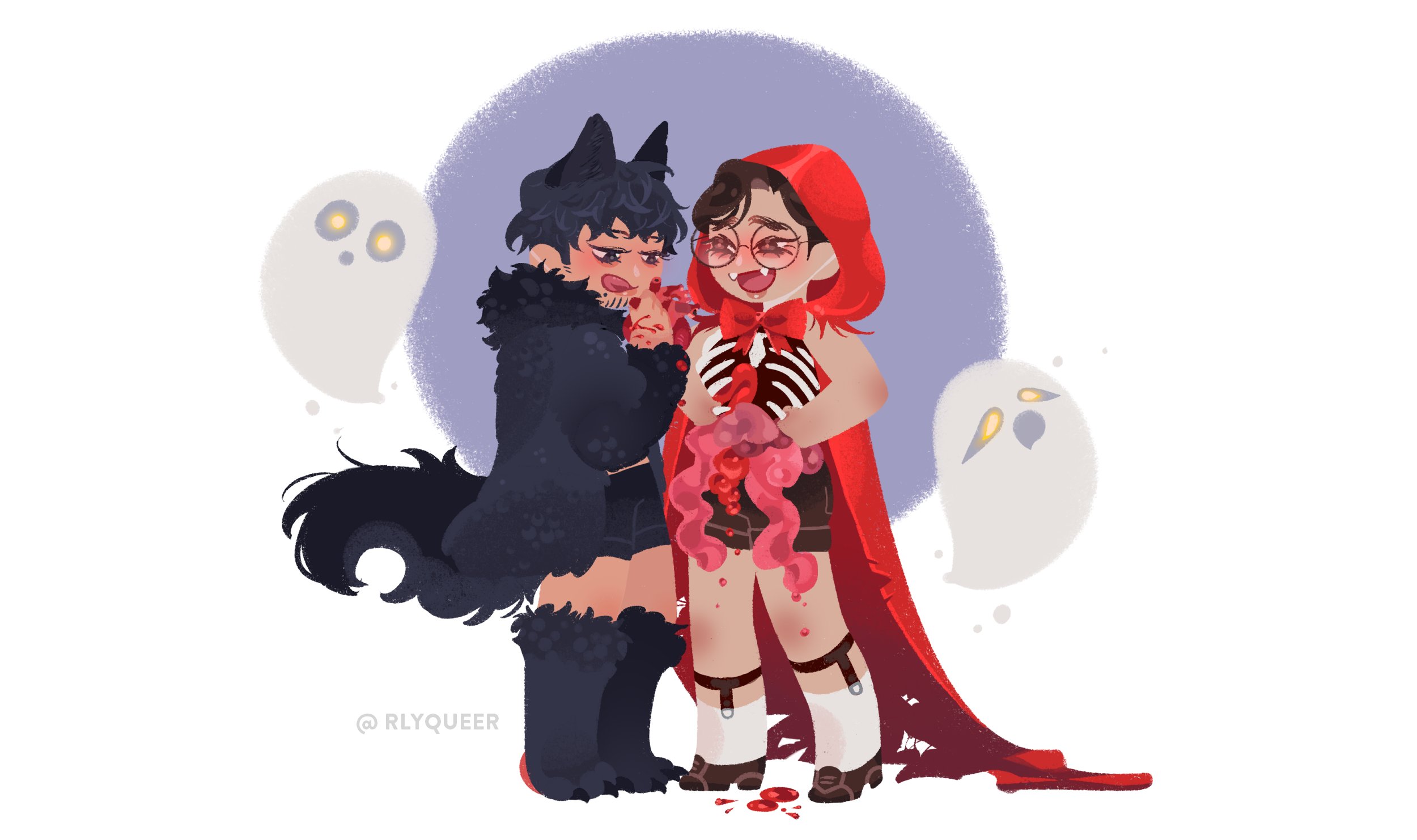 Actions
Kudos
Mage_of_War, dawnstarshine, clevermanka, elfiepike, Fresiann, struckamatchwithfeeling, min_nadia, snakelesbians, Alphadelt, misslydbranwell, Beloved_long, SuperWhoLock_57, chachaoffacliff, martianspyder, irot9791, Weilan_1312, zachin, geckoholic, SophieWNovak, momijizukamori, tehfanglyfish, kara_alyssa, Dartabola, ashengem, sweetNsimple, fjustbooksf, Read_thirst, sasamelons, and Yilian as well as 5 guests left kudos on this work!