Actions
Work Header
Rating:

Category:

Fandom:

Relationship:

Characters:

Additional Tags:

Language:

English

Collections:

Stats:

Published:

2015-02-14

Words:

16

Chapters:

1/1

Comments:

6

Kudos:

6

Bookmarks:

Hits:

114
[Podfic] The Long Game Ch2: Deep Cover
Summary:
From the text: Mercenaries Mary and Janine accept a new long-term assignment from their old friend, Mycroft Holmes.

Podficced for the Awesome Ladies Podfic Anthology V.
Notes:
(See the end of the work for notes.)
Work Text: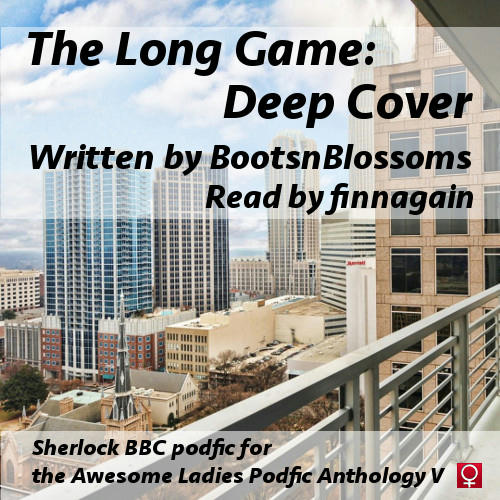 Streaming Audio
The Long Game Ch 2: Deep Cover
Download
Notes:
Morkins forever!

Cover derived from this image of Charlotte, North Carolina, USA.