Actions
Work Header
Rating:

Category:

Fandom:

Relationship:

Characters:

Additional Tags:

Language:

English

Series:

← Previous Work

Part 71 of the podfics series

Next Work →

Collections:

Stats:

Published:

2015-02-16

Words:

19

Chapters:

1/1

Comments:

2

Kudos:

5

Hits:

235
[Podfic]The Tree and The Math Teacher
Summary:
Aelliana introduces herself to an important member of the clan.
Notes:
Inspired by [Restricted Work] by akamine_chan. Log in to view.
Akamine_chan wrote this for me for ALPA V and I love this little ficlet so much. I thought it was perfect. I only hope I did a little justice to her writing with my rendering.
Work Text: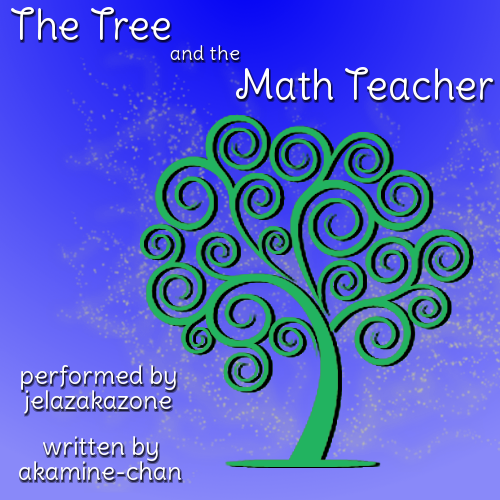 You can stream this work here:
Series this work belongs to: