Work Text:
Ms.Wood 
"Alfred get up, why is this grown man not on his way to college ? " a woman asked. " You are a lazy student and a slacker, I'm calling your mother right now, "she said as she was pointing at the boy.
" Sorry aunt Abby, but I'm not feeling very well and I've got a headache and all that, " Alfred said in the bed.
"Yes I know and I also know that it looks like someone had a lot of fun last night now many beers did you drink ?" she asked. 
"All right listen to me, today I'm flying out to Memphis for 2 or 3 days. MS. Wood called she's coming by train and arriving this morning. It's just some business trip, take good care of my best friend, you have to do everything she asked of you. Be good or find another house. I'm serious Alfred." Abby said
" Okay, okay I got it! But MS.Wood she's odd and she scares me sometimes "Alfred said 
"Don't talk nonsense Alfred, I have to go to work and remember what I said," Abby said.
---
Sometime later Alfred didn't have his shirt on...
"Well gotta admit aunt Abby is right. I'm a slacker and lazybones. I know she hates me and I'm great I have to make things right I swear. Alright, I guess that Mrs.wood so it's my chance to do something and do it right.
"Oh Alfred, long time no see, I see you've mature nicely," Mrs.Wood said.
"Thank you, Mrs.Wood, so glad to see you.
"Okay, are you going to bring backs from the door, oh and one more thing I'm tired I need you to massage my feet?" Mrs.Wood said.
---
First Day ...
"Alfred, how long are you gonna make me wait? " Mrs.Wood asked.
"Sorry, Mrs.wood I'm worried I'm gonna disappoint you," Alfred said.
"Oh don't worry my husband he often does that it's easy," Mrs.Wood said.
---
You move the cursed up and down as Alfred massages Mrs. Wood's feet. He continued to do that as he notices that she either wears regular or white stockings and she had a drink in her hand as well as green eyes and a purple dress as well as she prompts her feet up and has her eyes closed.
---
15 seconds later...
"I'm sorry Mrs.wood, that's never happened to me before I'm so ashamed," Alfred said.
"Oh it's okay Alfred don't worry ." Mrs.Wood said.
---
Later in the bathroom...
Alfred was sitting on the toilet 
"yeah that was so embarrassing, that only happens in films. But she's a very sexy woman, it a fact." Alfred said to himself but covered himself when Mrs.Woods came in.
"Oops it's occupied sorry Mrs.Woods
"Oh, Alfred I told you before how much I abhor waiting, alright you have 5 min don't forget to flush the toilet, " Mrs.Woods said.
---
5 min Later 
Alfred opens the bathroom door slowly ...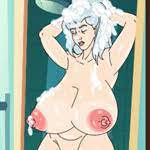 And he sees Mrs.Woods bathing with Soap washing her body and hair.
He is slowly jacking himself off. Alfred can see the soap glisten as her boobs were shiny and glowing as he continues to Jerk off.
Like a peeping tom he is jerking off and he cum all over the floor.
Mrs.Woods notices it and she shouted, "Alfred you scoundrel !" Mrs. Woods said.
"I'm sorry, please I don't know how to explain, please! " Alfred said as she had him by the knock.
"Okay Alfred, I guess you're a pervert. I'll tell Abby all about this " Mrs.Woods said.
"Please don't, it is my last chance she will kill me !!" Alfred said.
"Well you and she are at each other, well meet me in my bedroom in 15 min," Mrs.Woods said.
---
"Okay, Alfred you kind, sweet and funny man. I don't want you to go through all that trouble with Abby. Do you see what I mean? " Mrs.Woods said naked on the bed.
"Yes, of course, Mrs.Wood I'm going to do everything I can for you just tell me what you need.
"It great I like things acted I for me...Well, my boy here's what I want " Mrs.Woods said.
---
Tityfuck -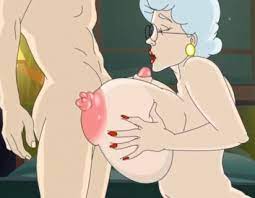 She is going slowly as Alfred's cock is getting harder and her huge breasts are squeezing as her perky nipples were hard and she went faster as Alfred moaned in pleasure.
Her breasts went up and down on Alfred's cock and she had her glasses and she saw with her green eyes and she had on two yellow earrings.
Her red nail polish as well. She was breathing harder and blowing on his cock as her eyes were closed he moves as she does on his cock.
He cum all over her face and breasts as the cum dripped on the floor as well.
---
Handjob -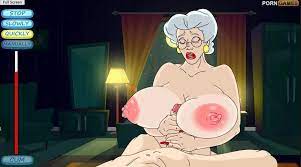 She looked at you with those gorgeous green eyes as she had her delicate hands went up and down Alfred's cock and she had her mouth open with her red lips breathing in and out as Alfred's cock was nicely in between her huge breasts. She went even faster as her eyes closed and she can feel his heartbeat in his penis, as she continues to stroke Alfred's penis she could feel him about to orgasm and she couldn't wait. Her breasts went up and down with her hands and he cum on her breasts and face.
---
Blowjob- 
Mrs.Woods was on her knees and she began sucking Alfred cock head and she licked the tip of the head and was sucking on it hard and then she began to suck harder as his cock went into the back of her throat and she can feel his balls get tight and he went faster face fucking her as his balls. Slob was on Alfred's cock as Mrs.Woods continued giving him head and she speeds up as she put on her stockings and had on her sleepers. Alfred's cum was all over Mrs. Woods's mouth and it dripped on her breasts.
---
Pussyfuck - 
Mrs.Wood went slow on Alfred's cock and her breasts which were huge were going up and down and she went even faster as Alfred's cock got moist and he clenched his fist on the chair as she went faster and he cum in her pussy.
---
Day Two - 
"it was a wild night, wasn't it Alfred. Maybe this is all a dream? Okay I need a cup of coffee 
"Looks like I got no one at the house. Well, what's the note on the table ?" Alfred asked as he read the not.
"One thing is for sure, my uncle is an idiot. Firstly, aunt, Abby is his wife and secondly, all her friends are smug-faced hypocrites. " Alfred said as he went into a room where there was a bunch of underwear and other sexual things. 
"Pretty sexy, I will take this one as a souvenir, " Greg said.
---
3 hours later 
Alfred got a text about a party that he couldn't go to because of Mrs.Woods and he told them that meanwhile, Mrs.Woods is standing there.
"Well, I think Abby was telling the truth you are lazy good for nothing! And besides, you should be in college now !" Mrs.Woods said.
"Wait, wait for Mrs.Woods I've tightened up your room by the way and but it's Friday, and today they have a professor meeting you know, " Alfred said.
"I know your lying Alfred, but I don't care. I'm going back to Ohio tonight so I've got some packing to do. In short, we don't have much time " Mrs.woods said as she wears a blue dress.
---
Mrs.Woods now ready to have sex...
Anal sex-
Alfred cock was inside Mrs.Woods as he slowly went in and out of her ass as he holds her up both were going faster as they both closed their eyes as they both went faster as her hand was on her left ass cheek as they cum in her ass as his balls tighten and she and Alfred moaned as he felt Mrs.Woods asshole tighten. He then cum inside Mrs. Wood's asshole and he sighed in relief.
Pussy licking - 
Alfred was sucking Mrs. Wood's pussy while rubbing her breasts and his tongue was licking her pussy, Alfred hers her moaning in pleasure and she had her as she was breathing hard and she looked at Alfred with her sexy green eyes.
Pussy Fucking - 
Alfred went in and out of Mrs.Woods Milf pussy and he went in and out of her as he does. She has her legs up in a cross as she gets her pussy fucked by Alfred and she is moaning as Alfred is. She looks at you and has a hand on the ground as she breaths in and out as your veiny cock enter and exits her pussy.He couldn't take it anymore and cum insider her pussy.
---
And in this moment ...
"Alfred I'm home, oh excuse me ! What the hells going on ?!" Abby said .