Actions
Work Header
Dick Grayson Art Dump, mostly NSFW
Summary:
I have a Jason-centric art kink collection on here.

This is going to be my Dick-centric art kink dump. Top Dick. Don't come in.
Notes:
EDIT: If anyone seeing this is interested in joining a top Dick Grayson-only discord server, let me know! Either leave a comment with your social media or DM me over on Tumblr (my socials are listed at the end of the work), and I will provide you a link!

I'm posting this because I realized I've cornered myself by naming my other post "Jason Todd in various AUs". I have more Dick-centric art now and it doesn't feel right to put them in there.

I have no idea how often I will update.
(See the end of the work for more notes.)
Chapter Text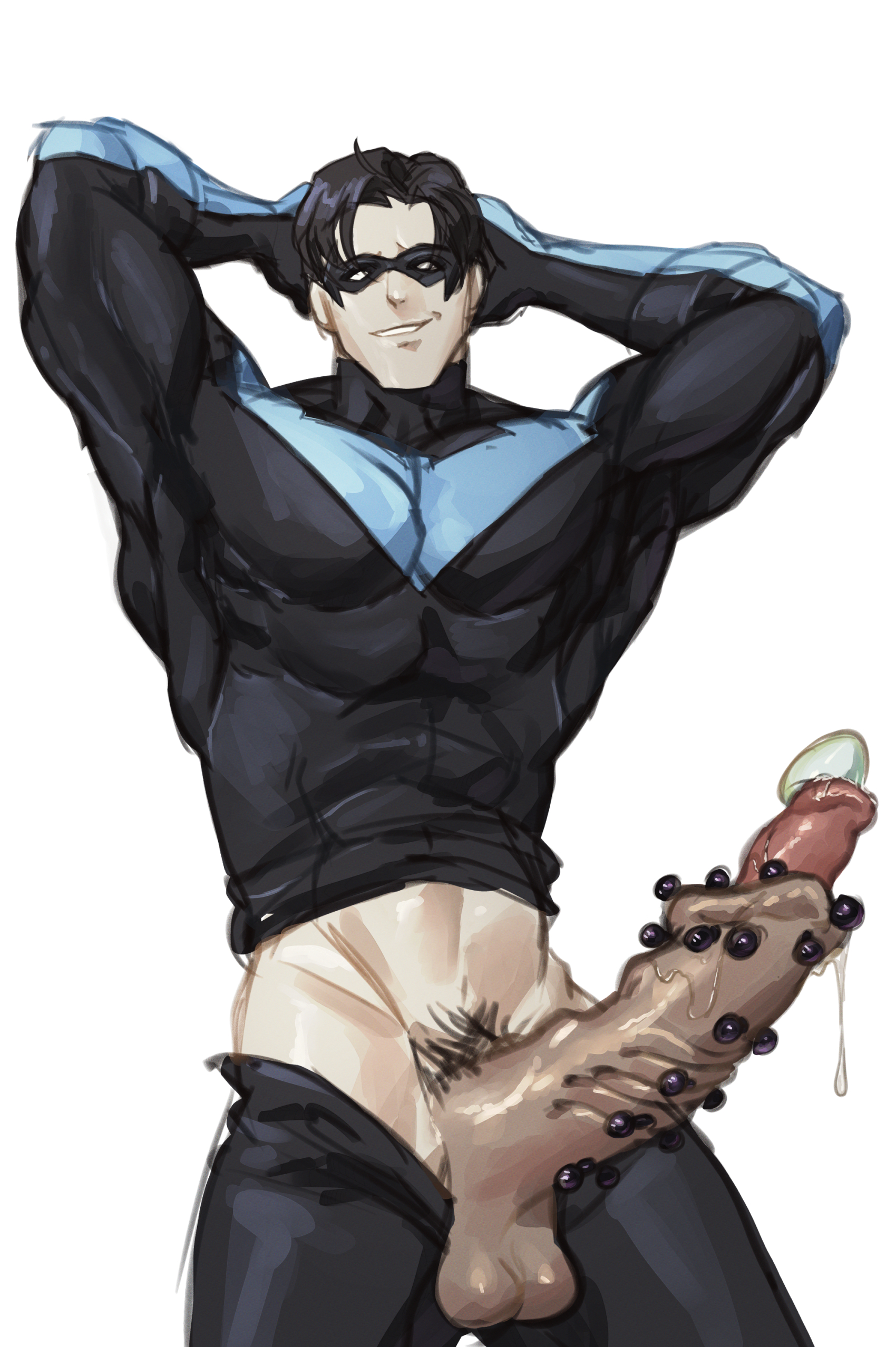 Actions
Kudos
OzzyOsmundson, TheShortMuffin07, Spellshadow98, BlueBird183, peachesandblowjobs, Sunpops1, hey_spika, lucelouise, sirensoundwave, Syrabelle, DarkAngelAlice13, oharaverse, cdanglo78, Hick_kicks, Potatofox24, Daviniella, carolinemc2, AlexisSpaghetti, dianix5, Lorveyna, SmallLime, notinterestedthanks, Amaki, Sagacity, DeepDwellers, AngellxDemon, HiDiNgFrOmYoU, Natsuky13br, Kittynine9, TheRoninNight, Hopeless_Shipper, Sasha_Aidoneus, Pixelatedrabbit, dumpsterfiree, Sielulintu97, Hornyhonny, QueenOfDeadMemes, Fangirl88, Dark_Tyche, Saoejar_15, Wandering_Dreamer, IsisTheCrisis, LunaFrostshadow, syxstyx, Lulubelle_Rose, confused_moose_child, jaybirdgrayson, GhostUnderTheSheet, MarksMarkers, ElleLupin79, and 447 more users as well as 593 guests left kudos on this work!