Actions
Work Header
Rating:

Category:

Fandom:

Relationship:

Characters:

Additional Tags:

Language:

English

Series:

← Previous Work

Part 70 of the podfics series

Next Work →

Stats:

Published:

2014-12-13

Completed:

2015-01-10

Words:

95

Chapters:

5/5

Comments:

17

Kudos:

17

Bookmarks:

Hits:

817
[Podfic]The Reasons For Us
Summary:
Dorian wants to dance. John has an invitation. Everyone else watches.

(Or, the one where John and Dorian become media darlings and a precinct-wide public relations nightmare, all in a single weekend.)
Notes:
The written work has 25 chapters. I am going to post this as a work with 5 chapters, each chapter having five written chapters. All five parts are now done and as always, kudos and feedback is greatly appreciated.

Thanks a billionty to Starandrea for her very clear CC statement.
Chapter Text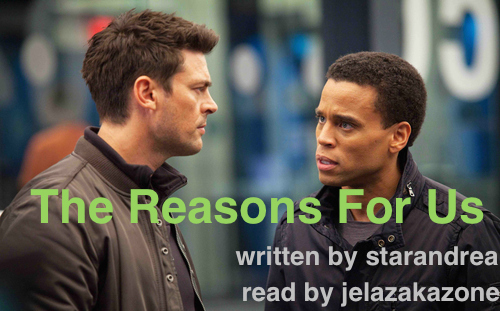 You can stream this work here: