Actions
Work Header
[Podfic of] To be of use
Summary:
[07:03:46, Complete]

Erisette's summary:

Love was not forbidden in the Cloud Recesses, despite what was whispered by the common people and, often, even by the other great sects.

(Or: how Lan Wangji became both a father and the object of worship to a generation of juniors in 13 easy steps 13 long years)
Notes:
I've never posted a podfic as a WIP before. Something new!

Erisette's fic is 32 chapters long, which is a lovely number for divisory purposes. It has lots of factors so I had lots of options for how to portion it up. I've chosen to go with 4-chapter chunks, which should equal about an hour an installment if chapter wordcounts hold steady.
(See the end of the work for more notes.)
Chapter Text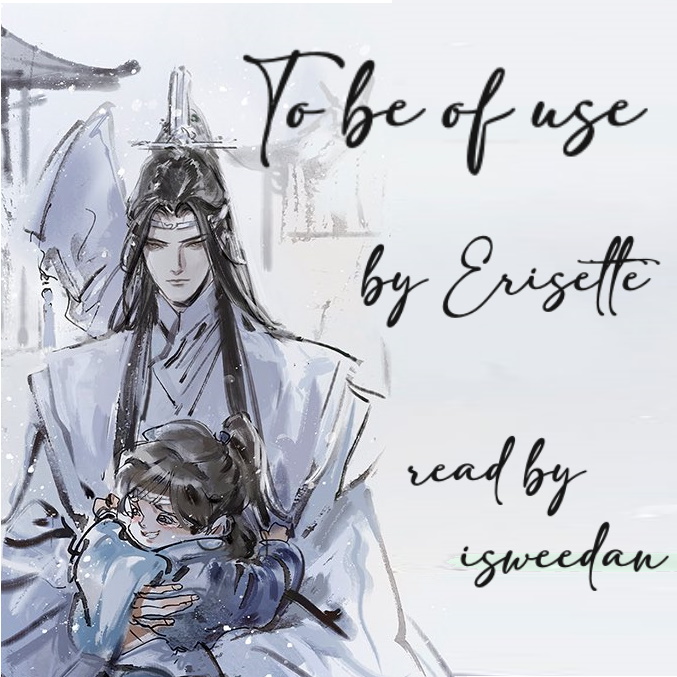 Length 54:30
Download Parts 01-04 MP3 Here!
Actions
Kudos
Little_miss_laughs_alot, 5_0065, Binky01, Onnahu, JeanSmith, fantasy1610, awomanworthy, notmargaretmurray, curlycrowley, Miyue_3, jujubean, Mizuki_Neko, mafan823, Voidflower, IWantYourMusicPlease, N_silver_shadow_anime, Rionaa, imnothereforagoodtime, neokey, 61Below, EnnikeLay, wellthisisnice, LdyLiberty, Princekyo, Kobalt, ace_of_moons, legion11, rapid8rafter, cactusboyband, flamingwell, Charace, niafadra, Spiff, ExileInIL, shatterproof, notoriousfish, TeaFrida, puddlejmping, Ayremi, clmoryel, algebra_is_anxiety, blaue_Kosmee, Lilima, Inessencedivided, flying_mirror, Hoshisaki, zachin, KHB123, SirReadsALotTheSecond, firescribble, and 15 more users as well as 28 guests left kudos on this work!