Actions
Work Header
[Podfic of] give an inch
Summary:
[08:03]

lazulisong's summary: Shen Qingqiu knew spoiling Luo Binghe would come back to bite him on the ass, but he never expected it to be so literal.
Notes:
This is the filthiest thing I have recorded in my recent memory.
Work Text: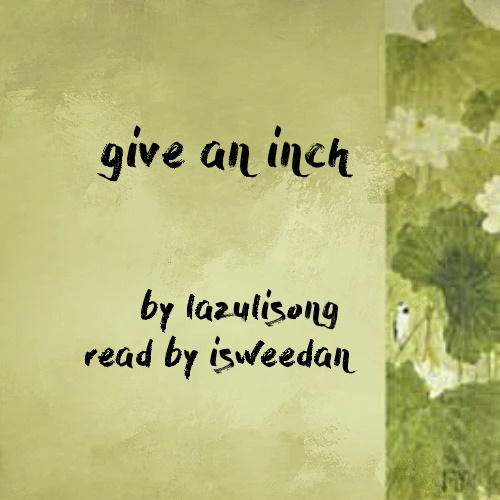 Length 08:03
Download MP3 Here!
Download Full series .zip here!
Series this work belongs to:
Actions
strikedwhitears, the_dragongirl, Haely_Potter, ScarletStorm, sinpathetic, saffronbunbaker, blaue_Kosmee, JTHM_Michi, PunsBulletsAndPointyThings, cassiopia, Spindizzy, AlyssaLaylaVictoria, Mizuki_Neko, moscatete, Sandrutukazzz, yue_ix, verdantquest, Kawaitte_Fox, tabulaxrasa, Mafios01, and esther_a as well as 6 guests left kudos on this work!