Chapter Text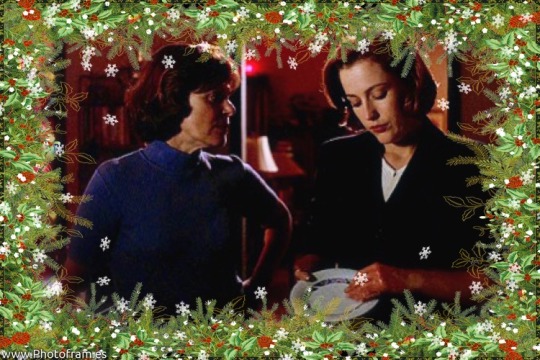 "Mom I told you we don't want anything big. Just family."
"Oh, Dana don't you think it would be nice to have even a smaller wedding? You know the cousins will want to come."
Maggie hands her daughter a wet plate to dry and Scully closes her eyes and counts to ten.
"There are far too many of them. If we invite even one everyone else will want to come. And, honestly, I feel like for most of them will just be there to gawk."
"That's a terrible thing to say about family." Maggie tisks.
"But you know it's true. I'm not denying that the past few years have been strange or that the situation with Emily is different and I won't act like Mulder is not a character but I don't want my wedding to be about that. And I don't want to expose Emily to all those questions."
"Can I at least invite my sisters?" Maggie uses the same voice she used when Charlie asked her to drop him off a block from school on his first day of high school.
It worked on him then and it works on Scully now.
She sighs heavily, "Fine mom. But that's it."
"What about Janice?"
The mention of Maggie's best friend makes Scully repress a gag.
"No."
"Dana she apologized for-"
"Mom."
"Fine."
The two do dishes in silence for a few minutes and simply listen to the sound of football and conversation in the other room.
"I'm sorry mom, I wish I could be more conventional." And Scully means it. She knows that her mother must have held many dreams for her and Melissa that would never come true. The guilt begins to well up.
Maggie turns to her daughter, pulls off one rubber glove, and cups her cheek.
"Dana you have nothing to apologize for. You deserve your dream wedding, not mine. I'm just glad that you are happy."
Scully smiles and pulls her mom into a hug.
"You are happy aren't you?"
Scully thinks of the spooky man in the living room shouting at the TV and the little girl at his feet coloring.
"I am happy."
"Good. Then I'll do whatever I can to make sure your wedding is perfect."
Chapter Text
Ms. Keller watches Emily Scully's little face scrunched up in concentration as she works on her drawing.  
"What are you working on Emily?" She's met with the little girl's big blue eyes.
"My flower girl outfit." She proffers the paper which features a drawing of a girl, who she assumes is Emily, in a white and pink frilly dress.  
"That is very nice. When will you get to pick out your dress?" The teacher asks with a smile.
"Tonight! Momma and Grandma are taking me to look!" Emily is nearly shaking with anticipation.
"Well, that is very exciting."
Emily is on cloud nine for the remainder of the day eagerly telling everyone she talks to about the dress and the upcoming wedding.
So when the three generations of Scully women enter a tiny boutique that night Emily can't contain herself.
"You can look but don't touch." Scully tells the child with a gentle smile.
Maggie watches the little girl as Scully discusses dresses with the saleswoman.
"It's a very casual wedding but she wants something special."
"Is there a theme?" The woman asks as she flips through a book of options.
"No, no theme. But Emily has talked about having a dress that is appropriate for the holidays."
"We have many options for that."
The associate pulls out a few photos for them to show to Emily, who is surprisingly discerning.
The dresses before them are all taffeta and ruffles and Emily is delighted. When they turn to a certain page there is a significant price jump.
"Oh honey we can't get any of these," she begins to take the page when her mother stops her.
"Dana I'd like to pay for both your dress and hers, your dream dresses."
Scully lowers her voice, "Mom these are far too expensive for a flower girl dress."
Maggie waves her hand as if to erase her daughter's concerns before taking the page and putting it back in front of an impatient Emily.
"You both deserve to have a special day."
"Mulder has money, we can pay for this."
Maggie pats her hand, "I know dear, I want to pay for it. Now accept my gift and move on."
A wrinkle remains between Scully's eyes until she sees Emily pick out what she deems to be the 'perfect' dress. The unadulterated joy that radiates from the little girl is infectious.
"Can I please get this one? It's so pretty!"
The women look over her shoulder to see a pretty red velvet dress with a sparkly silver satin sash. The shoulders have a slight puff and a skirt with crinoline. The frosting on the cake is a poinsettia pinned by the right shoulder. It's a lovely dress.
A photo next to it showed a pair of patent leather Mary Janes and a little crown of poinsettias.
Scully glances worriedly at her mother when she sees the price but Maggie Scully just smiles and nods to the saleswoman. Emily begins to clap but looks at her own mom for confirmation. Scully can't stop her own grin.
"It's perfect."
They put in an order for the dress, shoes, and crown that will arrive a week before the wedding. Emily dances out of the store in front of her mom and grandma.
"Thank you mom." Scully says with watery eyes and takes her mother's hand.
Maggie simply squeezes back.