Chapter Text
Hey there, guys!
My name is Jacinta, but you can call me Clazey. As many of you know, this is one of my many attempts to make a fanfiction about the video games and cartoons I really love. For the most part, all who read this won't be super familiar with the characters who appear, whether they be from the bustling streets of New Ninjago City, the vibrant atmosphere of Gerudo Town or the unforgiving twists and turns of the Underwhere, so I've decided to compile a list of the characters who will feature prominently in this fanfiction, along with pictures of the appearances I intend to write for all of them. This story will have a shit-ton of headcanons too, so uhhhhh bruh moment #2. I'd like to take the opportunity to tell you all that this is not the first version of Hackergirl (the original can be found at this site. There are some differences between the AO3 version of Hackergirl and its Wattpad counterpart; the biggest is that the chapters are broken into far smaller chunks of text. Without further ado, I'll introduce all of the main characters for you guys!
~ ☆ ~ ☆ ~ ☆ ~ ☆ ~ ☆ ~ ☆ ~ ☆ ~ ☆ ~ ☆ ~
INTRODUCING THE CANON CHARACTERS...
Lloyd Garmadon as the Green Ninja (does NOT deserve the shit he's about to go through)
Mario as the Hero of the Mushroom Kingdom (you BET this homie gonna do the odyssey)
Link as the Hero of Hyrule (oh HYLIA LEAVE THE POOR CHILD ALONE HE'S ALREADY SUFFERED A CALAMITY AAAAAAA)
Misako Garmadon as the Archaeologist of Ninjago Museum (badass, will kick your ass, knows spinjitzu and can beat you in a rap battle to the death)
Princess Peach as the Princess of the Mushroom Kingdom (she kinda deserves it for not upping her security 😤)
Princess Zelda as the Princess of Hyrule (another innocent Hylian who's 'bout to be ruined by this fanfic)
Montgomery Garmadon as the Emperor of Ninjago (we only feed him condensed evil)
Bowser Koopa as the King of the Koopas (Verbalase Low Tetris Beatbox Remix plays for ten hours)
Ganondorf Dragmire as the Demon King (HE ISN'T HECKING BREATHING SOMEONE CALL A DIDDILY DARN AMBULANCE SSKSKSKSKSKSKSKSKSKSK)
P.I.X.A.L Borg as Samurai X (you BET this won't be the end of your tour~)
Pauline Bucket as the Mayor of New Donk City (whAT??? A  HEADCANON SURNAME??? CLAZEY FUCKING J WHAT THE FRICK FRACK SNICK SNACK ARE YOU THINKING???)
Lady Urbosa as the Gerudo Chieftess (resurrected from the dead by the power of fanfiction, will probably kill kyle catpiss for all comparisons between her and the real queen of our universe)
Cole Bucket as the Master of Earth (he deserves a higher role than he gets in canon Ninjago, so 01110011 01110101 01100011 01101011 it, beyatches.)
Bowser Koopa Jnr as the Prince of the Koopas (most likely to perform the orange justice while being reprimanded by lloyd and zelda for leaving the fridge open again)
Midna as the Twilight Princess (she was the beyoncé in a school full of michelles)
Wu "Butts Are For Sitting On" Garmadon as the Master of Spinjitzu

Nya Smith as the Master of Water (avidly quotes rick o'connell from the mummy trilogy, loves to kick snakes out of the way and takes no shit)
Nabooru as the Sage of Spirit (cole's anime waifu)
Cappy as the Prince of Bonneton (this child doesn't deserve such a curse)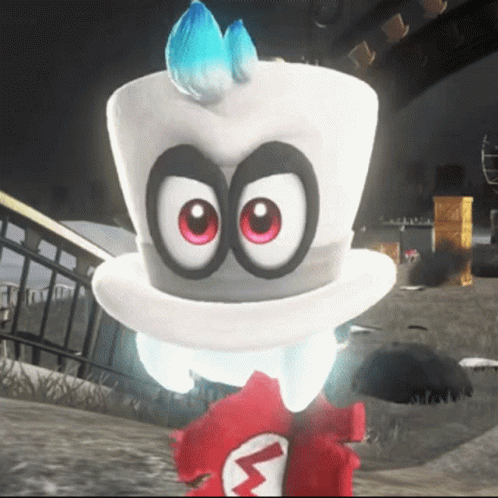 Bowser Jnr as the Shadow (bless this lil cinnamon roll)
Princess Harumi as The Quiet One (we'll yeet her soon, i promise)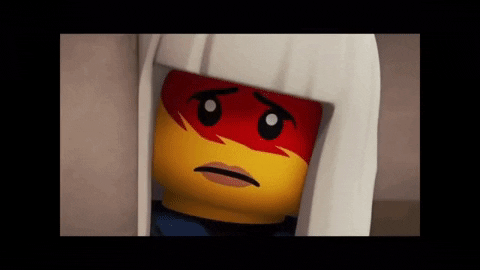 Ultraviolet (she's really just in here for the memes haha)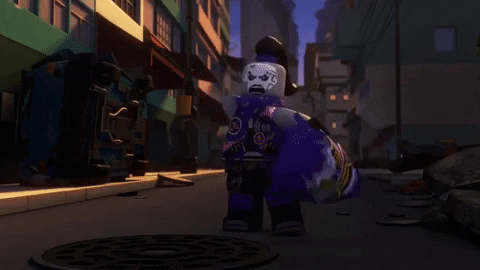 The Overlord as your extremely estranged father (haha it's garmadon and lloyd with extra steps)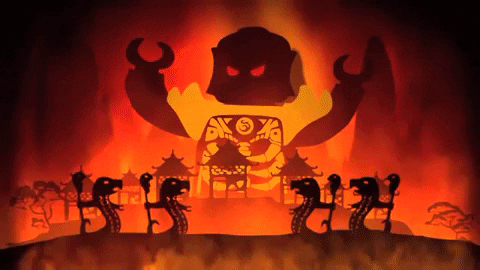 AND INTRODUCING THE OBLIGATORY OCS BC THIS IS A CLAZEY J FANFIC...
Kylee Carta as the Electromancer (otherwise known as my obligatory and shameless Immortal Humans promotion  and  a major advocate of all beyoncé-related jokes, puns and references in this fanfic)
Corky as the Bonneton Explorer (who happens to be my shiddy Australian-accented persona from my super mario odyssey x reader fanfic)
Birdena Cavaliere as the Mushroom Kingdomer Sage of Light (your best friend who's always gotta go fast. some say she encompasses the spirit of a sapphire-quilled hedgehog. others demand to know why the author spent thirty minutes recolouring a generic pianta woman)
Hackergirl, the titular character of this story and an anon bitch (she'll probably spam memes into your dms if you're friends with her)
And finally...you! Yes, you! The reader! Yup,  you're  a character, too! Now, let's get on to the 
important   stuffies .
~ ☆ ~ ☆ ~ ☆ ~ ☆ ~ ☆ ~ ☆ ~ ☆ ~ ☆ ~ ☆ ~
basic stuffies that i think will be useful
1) Here are all the abbreviations I will use to describe you, the reader!
[Y/N] - Your Name
[L/N] - Last Name
[F/C] - Favourite Colour
[E/C] - Eye Colour
[H/C] - Hair Colour
[S/C] - Skin Colour
2) I'll try to update as fast as I can. As of writing this, five chapters are completed on Wattpad, but I'm sitting my ATAR and WACE exams (I'd rather watch paint dry), so you'll get around twenty or more here straight up, but further updates may be delayed for now.
3) Yes, there will be a scene where Pauline, Ganondorf and Lloyd all belt out in song. This is a Clazey  J  fanfiction, beyatch.
4) Yes, there will be ships. Lots of them. So many of my favourite ships. The Destiny's Bounty, the Odyssey, Bowser's entire fleet of airships, that ship in the Lanayru Desert that was destroyed by the grotesque love child of the Kraken from Pirates of the Caribbean and Mike Wasowski from Monsters Inc., you name it! Wahoo!
5) Each chapter will start with a link to a YouTube video. It'll pretty much be what I was listening to on repeat while I wrote the chapter. As of writing this author's note on the 6th of July, 2019 at 11:50 PM, I have been listening to "Jump Up Super Star" for little over three hours now.
6) You can pretty much request one dungeon, level or episode from the following games and seasons, and I'll focus the next chapter on it.
~ Super Mario 64 (yayayayayayayayayayay-)
~ Super Mario Sunshine (my favourite game in the entire series and my favourite game of all time, came out the year I was born!)
~ Super Paper Mario (mimi is the mario equivalent of my sleep paralysis demon)
~ Mario and Luigi: Dream Team (you take ONE look at Antasma and tell me he doesn't look like the Overlord)
~ Super Mario Galaxy 2 (hecking junior)
~ Super Mario Odyssey (i'd die for a sequel)
~ Super Mario World (still stuck on the end of the final boss fight fricking bowser frick him so much)
~ Luigi's Mansion (spoopy time)
~ Luigi's Mansion 2 (spoopier time)
~ Luigi's Mansion 3 (when it comes out!)
~ Legend of Zelda: Ocarina of Time (Nabooru and Ruto are hecking hoes)
~ Legend of Zelda: Majora's Mask (that is if i complete it hue hue)
~ Legend of Zelda: Wind Waker (complete with that swole af Gerudo hottie in a badass black robe 🥵🥵🥵)
~ Legend of Zelda: Twilight Princess (best final boss fight imo)
~ Legend of Zelda: Skyward Sword (alternate title: I Can't Believe It's Not Ganondorf!)
~ Hyrule Warriors (nO WAIT THIS GANONDORF IS MORE SWOLE AF 🥵🥵🥵)
~ Legend of Zelda: Breath of the Wild (my favourite and first Zelda game!)
~ Legend of Zelda: Breath of the Wild 2 (atm we're just talking rehydrated Ganondorf (🥵🥵🥵) and bisexual haircut Zelda (mega 🥵🥵🥵))
~ Ninjago: Rise of the Snakes (home of the best quotes in the series)
~ Ninjago: Legacy of the Green Ninja (the overlord is a hecking hoe)
~ Ninjago: Rebooted (my favourite season in the entire series, came out the year I graduated primary school!)
~ Ninjago: Tournament (man FRICK chen)
~ Ninjago: Possession (morro is a hecking hoe)
~ Ninjago: Skybound (nadakhan needs to find a new girlfriend)
~ Ninjago: Hands of Time (acronix and krux need new hobbies)
~ Ninjago: Sons of Garmadon (home of kpop lady gaga, rehab reject and the big boi killow)
~ Ninjago: Hunted (home of rehab reject and the big boi killow)
~ Ninjago: March of the Oni (it deserved a whole season)
~ Ninjago: Secrets of the Forbidden Spinjitzu (an upcoming season and ONLY if the episodes EVER come to DVD in AUSTRALIA COUGH COUGH)
I want this fanfic to be a homage to my childhood and adolescence, and to yours, too! After all, it's the first quarter of our lives!
7) This fanfic will be stuffed with references to all sorts of other movies, video games, TV shows, books, real-life events and even fanfictions! There'll even be a few chapters dedicated to other fandoms I've been in and out of over the past few years!
8) In this fanfiction, you ([Y/N]) are female.
9) I have a Spotify playlist of all the songs I link in the fanfic! It's down below~
https://open.spotify.com/playlist/3gXjVJjd0FSoKgrXZlNnWw?si=ZNx4b7zNR4yWJbUOTKy9Jg
~ ☆ ~ ☆ ~ ☆ ~ ☆ ~ ☆ ~ ☆ ~ ☆ ~ ☆ ~ ☆ ~
I'm gonna close this off with my interpretation of what the main characters would say upon the realisation that they are in a Clazey J fanfiction, and the adequate response they would get from me. If you are interested in a serious fanfic, then I suggest you ignore the rest of this part and proceed to the next chapter.
"Well, at least this isn't a Chima and Nexo Knights crossover - WAIT FRICK." -  Lloyd
"Well, at least this isn't a CD-I fanfiction - WAIT FRICK." - Mario
"Who in the name of Demise wrote this vile book?" - Ganondorf
"At least you ain't in the Immortal Humans, sis." - Kylee
"I wonder if I've forgotten to tell my ninjas something..." - Wu
"I can't believe I got kidnapped again." - Peach
"FORTNITE FORTNITE ORANGE JUSTICE WHIP DAB TIK TOK THANOS CAR" - Bowser Jnr
"I dunno, I'm only twelve." - Cappy
"Stop following me!" - Zelda
"I shall allow you to keep your life out of respect to the Princess!"  - Urbosa
"Hmm yes condensed evil mmm yes." - Garmadon
"*anguished hyah*" - Link
"SLOW COACH-" - Birdie
"Garmadon come pick me up I'm scared" - Misako
"Crikey. I'm on persona duty again, aren't I?" - Corky
"How DARE you disturb my family VACATION?!" - Bowser
"AaaaAaAAAaaaAaaaaAAAAAAAAaaAAAaaAaaaaAAAAAAaaaAAaaAAa~!" - Cole
"What is this Wattpad you speak of and why are you laughing?" - Midna
"This will be the end of your tour." - P.I.X.A.L
"I can't believe I've been promoted!" - Pauline
"01101000 01110100 01110100 01110000 01110011 00111010 00101111 00101111 01110111 01110111 01110111 00101110 01111001 01101111 01110101 01110100 01110101 01100010 01100101 00101110 01100011 01101111 01101101 00101111 01110111 01100001 01110100 01100011 01101000 00111111 01110110 00111101 00110110 01101110 00110011 01110000 01000110 01000110 01010000 01010011 01101100 01010111 00110100" - me
Now, if you are still reading, please realise that I am an idiot and this book will most likely be garbage. Love ya guys a bunch!
Pugs and kisses,
Clazey J.
meme. take your meme. fresh and hot. while the internet still lets me upload it. before it gets flagged for a not very cash money word.

(thicc thighs save hecking lives, xoxo clazey)