Actions
Work Header
Rating:

Categories:

Fandom:

Relationship:

Characters:

Additional Tags:

Language:

English

Stats:

Published:

2014-07-08

Words:

27

Chapters:

1/1

Comments:

10

Kudos:

52

Bookmarks:

Hits:

1634
[Podfic] Visiting Hours
Summary:
They say a person's life can be measured in milestone moments. For Phoenix Wright, his life can be measured in hospital visits. Five times Phoenix visited the hospital, and the one time he never left. Warning for character death.
Notes:
Many thanks to prospectkiss, both for writing a beautiful story and for graciously allowing me to record it! And thanks also to the anon who made the request on the Phoenix Wright Kink Meme; without you, this wouldn't exist. :)
Work Text: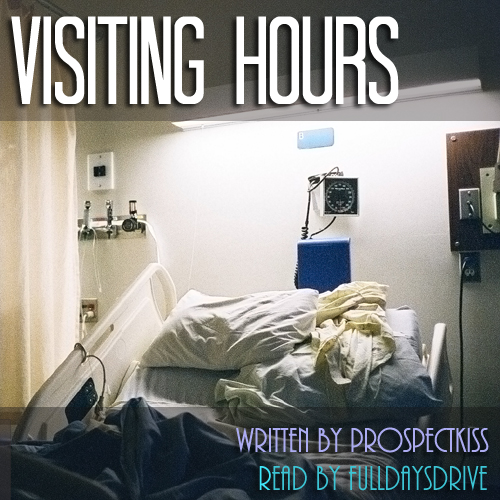 Download links:
[mp3       | 20.5 MB | Running Time: 00:35:32]
[podbook | 25.9 MB | Running Time: 00:35:31]
Archived at Audiofic
Actions
Kudos
blanketfort, ArashiPodfics, crayoncompanion, savitarandsigh, Slowlygoinginsane404, pixsiedust, heartlert, Norelica, SweetSordid, Kelsometry, Golden_Crusader, SteffyLefevre, Vodka112, Errain, MoonStoneValkyrie, underlinedink, CarmelMilk, citrus_child, Sklavollo, randomfangirl330, Tye, the24thkey, wargh, ADryMartini, ikuzonos, litra, mllelaurel, prospectkiss, butterfly22, and dracoxlovesxharry as well as 22 guests left kudos on this work!