Actions
Work Header
Rating:

Category:

Fandoms:

Relationship:

Characters:

Additional Tags:

Language:

English

Collections:

Stats:

Published:

2018-12-31

Words:

34

Chapters:

1/1

Comments:

5

Kudos:

54

Bookmarks:

Hits:

1236
Ni'Var [Podfic]
Summary:
Humans have daemons. Vulcans have katras. Spock, born of both, has neither. Which he's fine with. Really. Meanwhile, James Kirk is a little curious about this whole daemon business, because how the hell can he have two souls - ?

A podfic of Inch of Ni'Var by WerewolvesAreReal
Notes:
Recorded for duckgirlie for ITPE 2018
Work Text: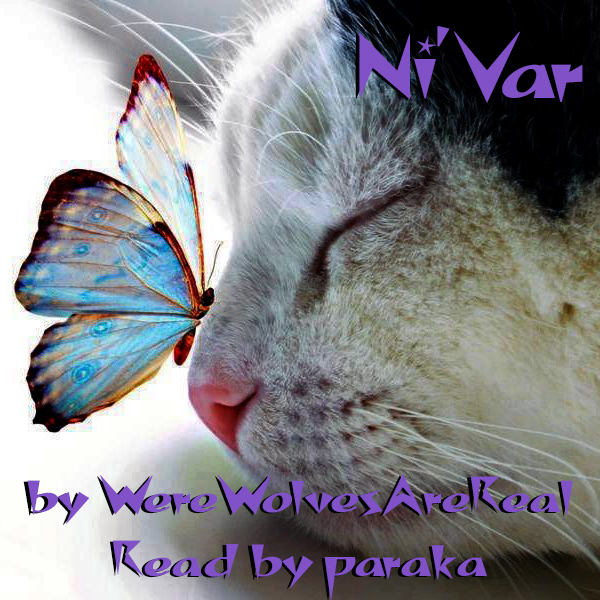 Length: 1:33:03
Download: MP3 (45 MBs) ||| M4B (43 MBs)
Please right click and "Save As".
Streaming

Or click to stream on mobile
Bloopers

Or click to stream on mobile
Actions
Ruth_McKean, CherryPieGirl, Migren, totallynotapumpkindonut, curiously_me, audrastar, ApatheticDreamer, FidesInCore, Tippet, AceOfTigers, LizzieLyn, A_Nonimouse, aguntoaknifefight (Lilith_Child), demonflowers, Lilima, origamiClockwork, sakerattminnas, Ectolilly, SarahBeth, AMMO121, KateAndromeda, AlyssaLaylaVictoria, justsleepwalkin, AlwaysQuiet, elemgi, Ravin, Owlship, chattingBirdJone, TeaFrida, Rabble, lanenk, Podcath, saffronbunbaker, kamyia, DarkandShiny, DangerousWonder417, lavvyan, duckgirlie, and litra as well as 15 guests left kudos on this work! (collapse)