Actions
Work Header
Where Secrets Abound
Summary:
James Potter, Sirius Black, Remus Lupin, and Peter Pettigrew are instant friends when they meet on the train to Hogwarts. One is the leader, one is a follower, one is out to spite his family, and one carries a terrible secret. What will happen when they encounter Lily Evans and her friends? James immediately hates Severus Snape, but Sirius isn't sure what to think about Lucius Malfoy's younger sister, Lyra - the Pureblood girl who would rather die than be put in Slytherin House. Could she be a friend or will she turn out just like her brother? Remus finds an unlikely companion in Lovetta Rawly, a Muggleborn witch who has the carries the same burden as he, but how long can they hide their condition from their friends?

As these kids journey through their years at Hogwarts, loyalties are tested, and secrets are revealed. Will their friendship be enough to see them through?
Notes:
(See the end of the work for notes.)
Notes:
Here is the cover for the story!
Chapter Text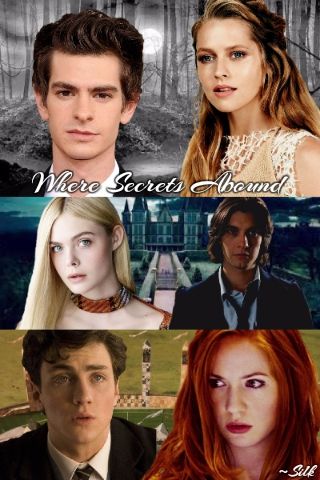 Actions
Ravens_Feather, thatanglestolemyshuriken, Datenshi_no_hime, aNa_5stars, sleeplessbeatrice, seijoh, pumpkinmoon, WildStyle101, kaibagirl, Evermore0228, booitsbam, Rosie020, ToObsessedwitheverything3, Darkfairy46, Posmie, thebadbishop, Icepetal, LuciusOfShadowbreak, SerrafinaDrake, Livy8878, missfoodiemonster, xKomaru, JaxFrost, fandomsbrokeme, Spawn_Child, KlanceandsterekforlifewithasliceofHiJack, Sheity, laraceleste, TattooedNurse, FtDean, Quinzee, jemtessaremuslupin, exquisitesarcasm, lilithbro4, Nimbusdust, rumplestilinski, MySweetCookiE99, LittleLeFay, blackbird69, ImjustLindsay, Essie_Nessie123, and red2013 as well as 58 guests left kudos on this work! (collapse)