Actions
Work Header
Rating:

Categories:

Fandoms:

Relationships:

Characters:

Additional Tags:

Language:

English

Series:

← Previous Work

Part 20 of the [Podfic of] Double Agent Vader series

Stats:

Published:

2018-01-01

Words:

7

Chapters:

1/1

Comments:

3

Kudos:

48

Bookmarks:

Hits:

1297
[Podfic of] Apology Accepted
Summary:
[00:42:50]
Fialleril's Summary:
What really happened to Captain Needa.
Notes:
Fialleril's Notes:
This one takes place at the beginning of ESB. But since it's entirely from Needa's POV, there's no spoilers for any Skywalker-related shenanigans.
(See the end of the work for more notes.)
Work Text: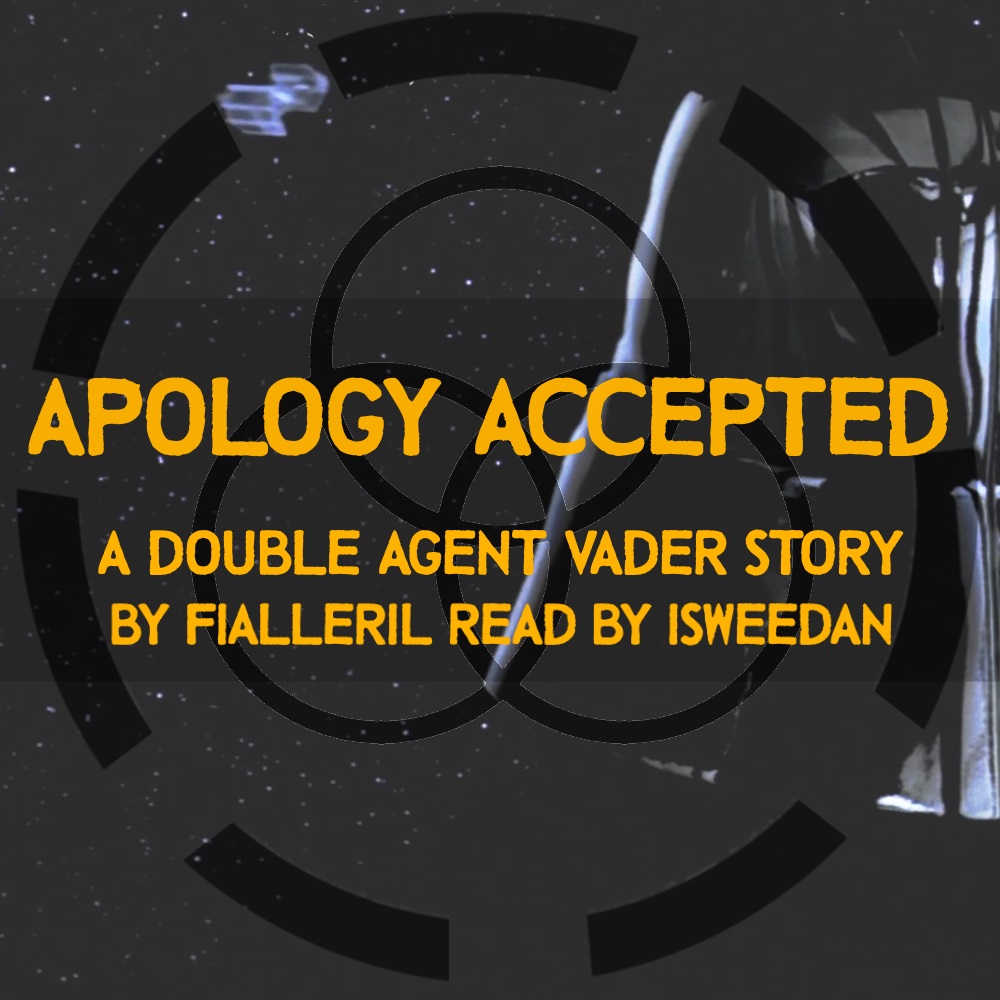 Length 00:42:50
Download MP3 Here!
Notes:
Here is a .zip file of the series, Right-click to DL!

General Note -- I had this vid playing in my head a rather large amount of the time I was working on this fic

Readers Note -- This was an unspeakably funny fic to record. I had to keep taking breaks to just laugh until I ran out of giggles. You'll totally still be able to hear it in the recording.
Series this work belongs to:
Actions
Kudos
farkenshnoffingottom, Magicspell17, Anarcha_queer, little_hawk395, kittona, Caedus501, LannisPuff, Elisabeth_Berry, tracyhill366, cassiopia, FireflyBugg, TheShadierTwin, FireofDawn, Dacia_Schmiiidt, HoneyYoureSweet, ApatheticDreamer, Tenecepher, GreenAwesomeness, knight_tracer, Embli, namida221b, Rabble, and itsmeektg as well as 25 guests left kudos on this work!