Actions
Work Header
[Podfic of] Empire Day
Summary:
[01:16:42]
Fialleril's Summary:
Three birthdays with Leia Organa.
Notes:
Fialleril's Notes:
It's my birthday! So here, have a fic about Leia Organa and birthdays.

This one takes place at three separate points in the timeline. The first scene is Leia's eighth birthday, which is five years after Shape-Changer and before all the other stories.

The second scene is Leia's seventeenth birthday, in the midst of her time as Senator, after she's met Ekkreth and begun her training in the Force.

The final scene is set between ANH and ESB, pretty shortly after Children of the Force.

Warnings in this one for: a public execution (and a child being made to watch), mention of sexual harassment, and Tarkin being a generally awful human being.

But on the plus side you get Leia bonding with her parents, Anakin cheering himself up with murder, a glimpse at Alderaani religious practice, and even some hints of Leia/Han at the end.
(See the end of the work for more notes.)
Work Text: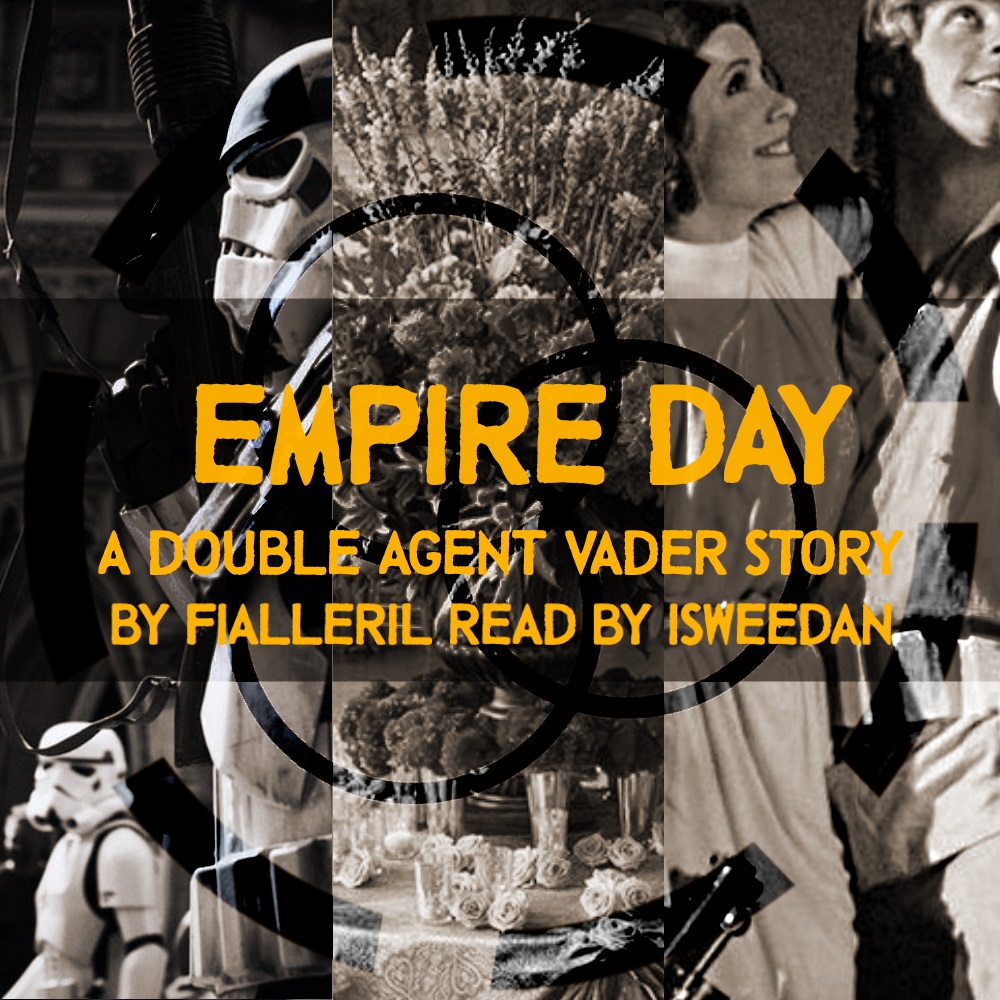 Length 01:16:42
Download MP3 Here!
Notes:
Here is a .zip file of the series, Right-click to DL!

Cover Notes -- Yes, I feel SO CLEVER for reusing the Bouquet of Disdain for the middle part of this triptych. For a while I was using some of the background casino players from TLJ!
Series this work belongs to:
Actions
Caedus501, LannisPuff, cassiopia, Elisabeth_Berry, In_the_World, JainaDurron7, Dacia_Schmiiidt, ApatheticDreamer, GreenAwesomeness, knight_tracer, Embli, reena_jenkins, and KeeperofSeeds as well as 13 guests left kudos on this work!