Actions
Work Header
[Podfic of] The Only Verdict
Summary:
[00:21:59]
Fialleril's Summary:
In which Darth Vader prevents Leia from Force choking someone (yes, really), Leia swears revenge, an escape plan is hatched, and Luke Skywalker finally makes an appearance.

Or, the destruction of Alderaan in the double agent 'verse. Because this is Star Wars, and everything is pain.
Notes:
Fialleril's Notes:
Takes place between Bedrock and Aftermath.

Warning for hinted reference to suicidal thoughts, from both main characters.

Title is a quote from V for Vendetta: "The only verdict is vengeance."
//
You can tell Anakin's gotten hopelessly attached to someone when he slips up and speaks Amatakka to them.

Also, just in case anyone is wondering, yes, Kadee escapes the Death Star too. Anakin had her hide in his TIE fighter before the assault began, so she's with him when he goes out ostensibly to pick off the Rebel fighters (but really to blow up the Death Star himself if it becomes necessary).
(See the end of the work for more notes.)
Work Text: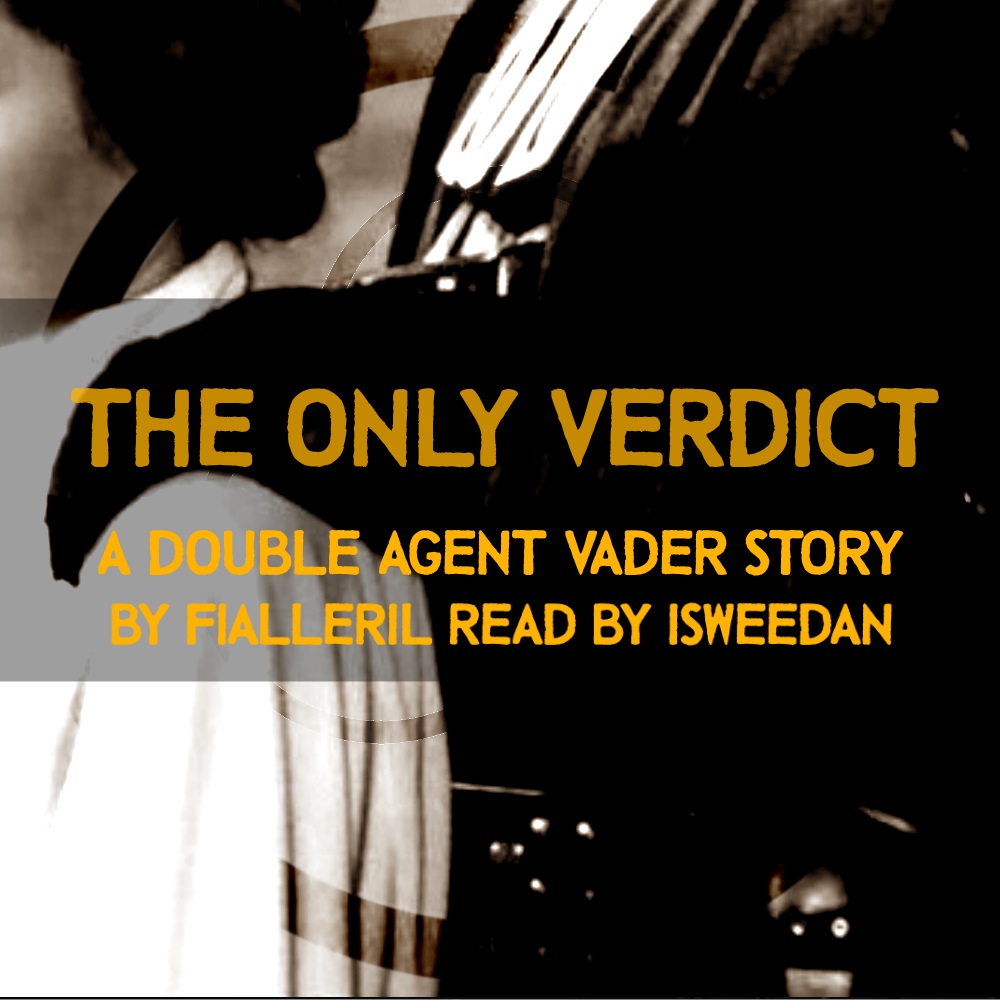 Length 00:21:59
Download MP3 Here!
Series this work belongs to:
Actions
Caedus501, elements4life5, LannisPuff, cassiopia, fanficchaos, FireflyBugg, Elisabeth_Berry, In_the_World, Dacia_Schmiiidt, DaisyKitten, ApatheticDreamer, reena_jenkins, GreenAwesomeness, knight_tracer, Embli, and KeeperofSeeds as well as 16 guests left kudos on this work!