Actions
Work Header
Rating:

Category:

Fandom:

Relationship:

Characters:

Language:

English

Stats:

Published:

2013-10-31

Words:

9

Chapters:

1/1

Comments:

20

Kudos:

52

Hits:

837
Pros Big Bang
Summary:
This is the art I made for the Pros Big Bang story written by Jaicen. Her story is called "19 Cleveland Street" and it can be found at: here

The Master Post at Live Journal is: here

Godfry Meets Doyle
oil on canvas board
12"-h x 9"-w

Bodie and Doyle at the Restaurant
oil on canvas board
12"-h x 9"-w
Work Safe! 

Please enjoy the story and let her know how much you liked it! Thanks and I hope you enjoy the paintings.
Notes:
Many thanks to Jaicen for her amazing story. Without her urging, these paintings would never have been done. Thank you, Hon!
Work Text: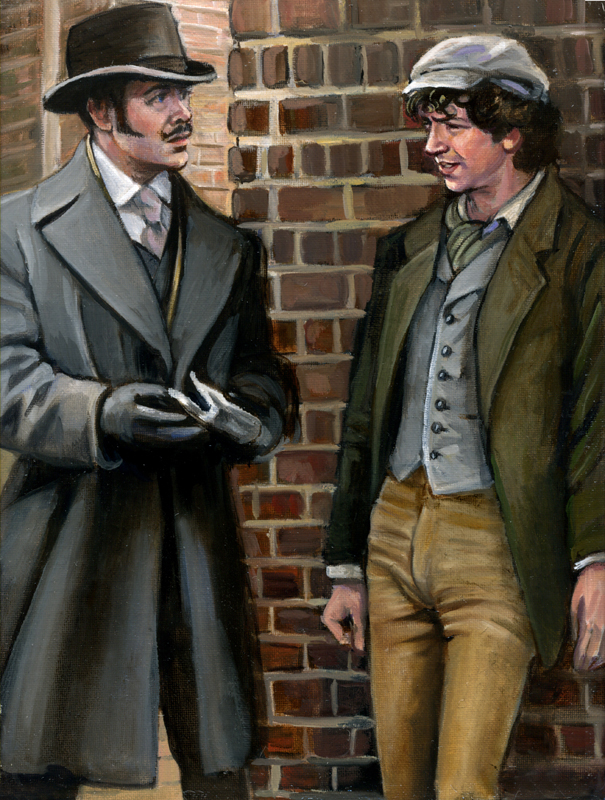 Godfry meets Doyle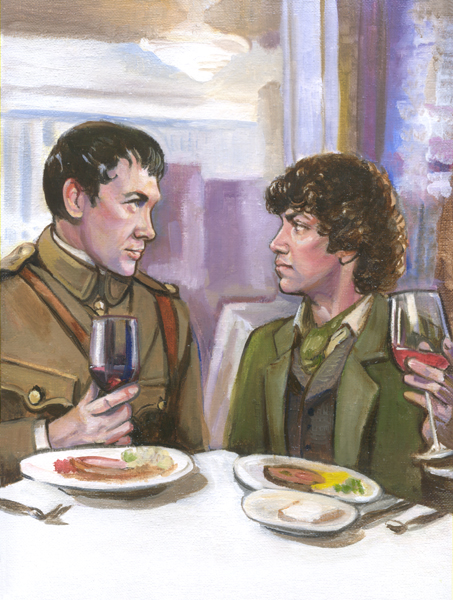 Bodie and Doyle at the restaurant.
Actions
galathil, Moon6Shadow, cornishcat, teddybear555, sunray45, kocsi, Ajay65, Tess99, Anima_Allegra, PaleAndLoitering, CaptainDouble, blueeyesmilby, Whispering_Rain, minori_k, sedeka, golden_bastet, Jaicen5, ci5mates, merentha13, Angelci5, sw33n3y, przed, shooting2kill, cloudless9193, saintvic, JoJo, LilyK, Firlefanzine, moth2fic, spottydog, KrisserCI5, Lygtemanden, dellpafalla, and Pat_is_fannish as well as 18 guests left kudos on this work!