Actions
Work Header
Rating:

Category:

Fandom:

Relationship:

Characters:

Additional Tags:

Language:

English

Collections:

Stats:

Published:

2011-08-09

Words:

5

Chapters:

1/1

Comments:

11

Kudos:

27

Hits:

616
Art for the story "Sing My Heart" by judes
Notes:

Summary provided by the author judes:

William Bodie, successful theatre producer, is looking for a lead singer for his new production. Ray Doyle, aspiring singer, is looking for fame and fortune. Will they be able to help each other? Will their relationship recover from their initial encounters?
Work Text:
Coverart: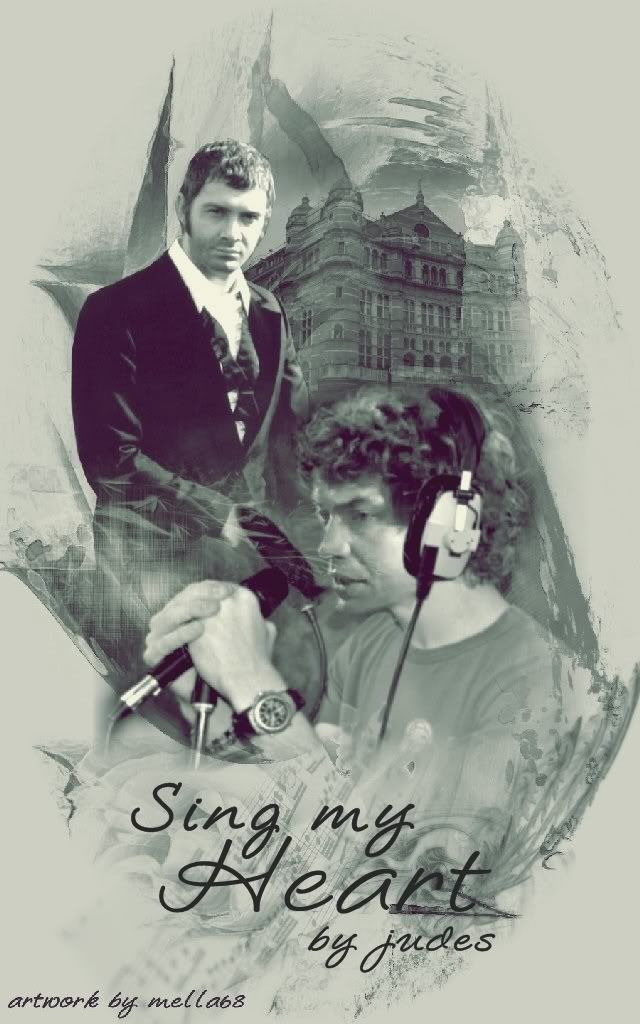 Fanart:
Coverart without text:
Actions
Hsg, Dulcibella, Karen7077, tunglo, galathil, Mab_Browne, drwhogirl, blueeyesmilby, Milomaus, saintvic, Angelci5, Redgloria, LilyK, spottydog, moth2fic, and Nicky_Gabriel as well as 11 guests left kudos on this work!