Actions
Work Header
Rating:

Category:

Fandom:

Relationship:

Characters:

Additional Tags:

Language:

English

Series:

← Previous Work

Part 5 of the podficced works series

Next Work →

Stats:

Published:

2013-09-23

Completed:

2013-10-23

Words:

271

Chapters:

16/16

Comments:

33

Kudos:

77

Bookmarks:

Hits:

6240
[Podfic] Now as Ever (All That Is and Has Been)
Summary:
Stiles can't remember what happened to rearrange the time-space continuum, or how he ended up being pulled into the past. All he knows is that he's there now, in 2003 Beacon Hills, with a teenage werewolf and a possibly-crazy veterinarian as his only allies.
Notes:
This is a bit of an experiment for venis_envy and me. Her story is finished, but posting by chapter and I'll be posting podfics of the chapters as she posts the written work. I've never posted a podfic WIP, but I hope you enjoy it!

Author's notes:
Creative liberties taken: All of them. In my verse here, the fire happened 10 years ago (as we were originally led to believe in season 1) rather than the canon 6 years. I may have tweaked ages a little bit for the purpose of maintaining my moral standing.
My vamp is clinically certifiable spoiler-phobic for all things season 3, and since I can't post anything without forcing her to read it first, I can safely say with (shaky & questionable) confidence, you will find no such spoilers in this story. Except for Derek's sister. And some eclipse thing. There are, however, spoilers for the last two Harry Potter books. So, if you haven't yet read those, well...That's incredibly unfortunate. They're fantastic books.
Chapter Text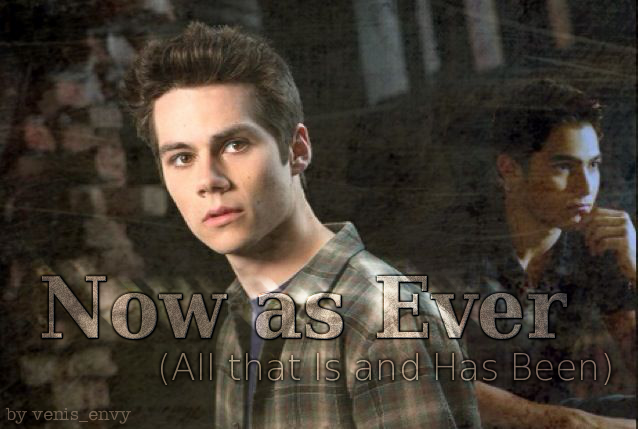 Length: 2,777 words/ 15 minutes (this part)
Format: mp3
Size: 12MB
Actions
gymbunny, Lamaki, ersatz_sailor, screenplayed, Umbra1219, BadPandaBear, Ebritishatheart, Bethn921, DangerousWonder417, mistressoflothlorien (mistressoflothorien), Tweedwolf, Podcath, buttertoast, Sky641, BitterlyByronic (A_Little_Bit_Broken), missingpride1913, Chuckles_are_found_here, LithiumReaper, nianfa, Arabiana, thilia, Exultation_of_the_Gryphon, VeegiDawn, destielforlife666, Leoval, PS1, stereklover1311, Auroa_wings1994, Maryvel, TheMortalSif, saltyunicorn, lacylaces31, MarsPlanetsGirl, SarkaS, Trai, apocryphal, Moimoi47, MarsGittler6277, mothlights, Charace, PriPri, araline, elegantenvy, FacetiousDruid, Teddybears, kittysnotahappybunny (Meermaid), Dema, DaiLin, shaded_sun, reena_jenkins, and 10 more users heardtheowl, chemistry_sherlock_whatever, elemgi, Desolate_noir, bbmaniac, Rahciach, Bambi_Bonecrusher, strangestday, striped_bowties and venis_envy as well as 17 guests left kudos on this work! (collapse)