Chapter Text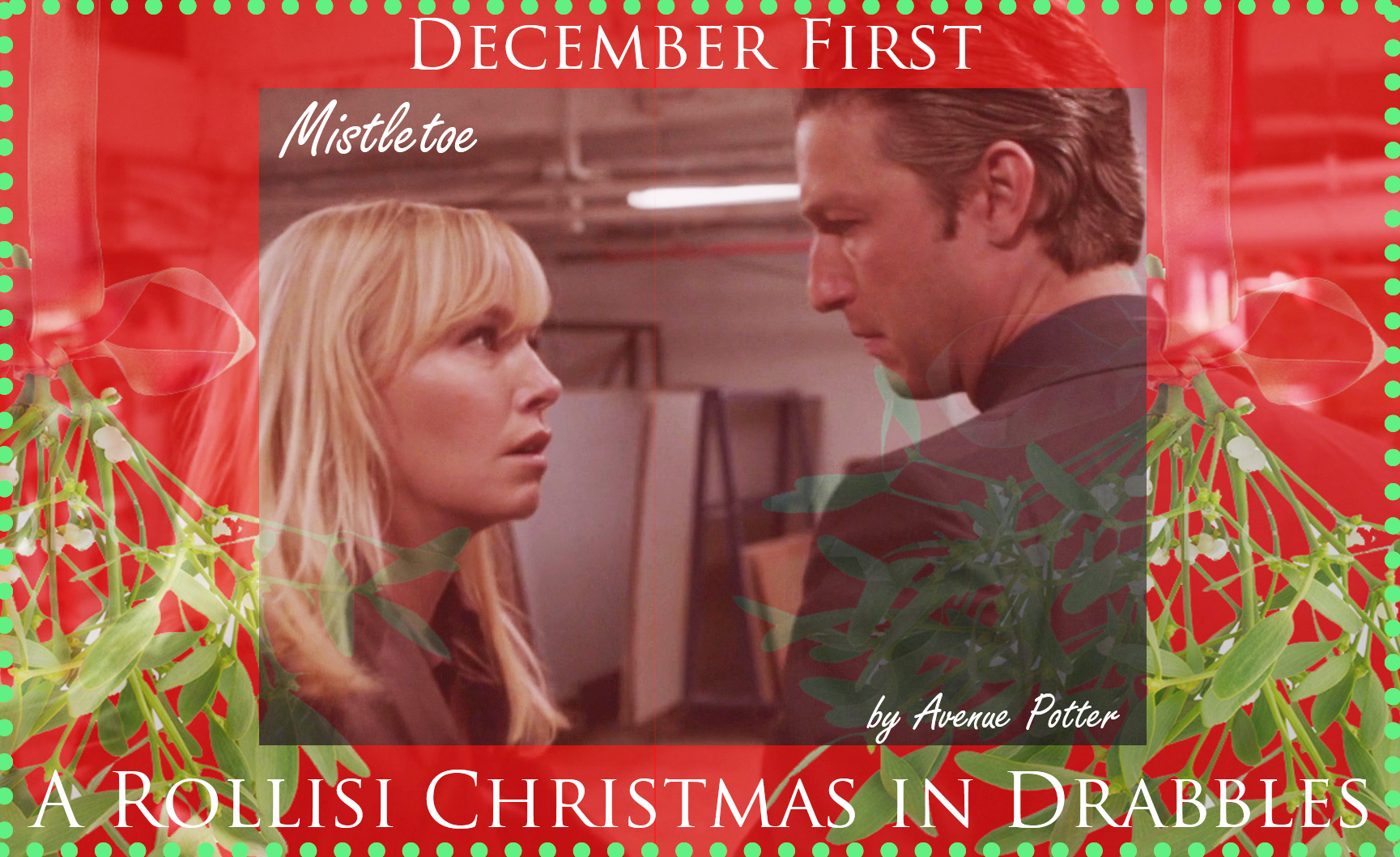 Carisi points above their heads at the little green branches hanging above them in the foyer, "What do you say, Rollins?"
She looks up.
"No," she says with an odd smile and a shrug. She walks away to join the rest of the party.
"Aw, come on!"
---
This is it. Their first kiss. There is absolute silence - a stillness even - between them right before their lips meet and ignite the flame that had been smoldering for more than a year.
Passionately they dig into each other as ties loosen, buttons pop, and they find themselves falling to the floor just beneath the staircase. Forehead to forehead, his nose pressed alongside hers, they close their eyes to pause and breathe in each other's air for just a moment. There is an almost silent stillness again just before their lips meet with the searing fire that continues to build between them.
She breaks the kiss.
"Wait."
He pulls back.
"What is it?"
"Look," she says pointing behind him, over his shoulder.
He sees the boughs of holly decking the staircase above them. He turns back to her perplexed, "What?"
"Boughs of holly," she states simply. "Better than mistletoe I'd say."
He grins wickedly and agrees.
"Much."
---
Based on this OTP Advent Calendar fic prompt list posted by @yankeecountess on Tumblr. Thank you so much!
Stay tuned for tomorrow's Candy Canes!