Actions
Work Header
Rating:

Category:

Fandom:

Relationship:

Characters:

Additional Tags:

Language:

English

Collections:

Stats:

Published:

2013-05-29

Words:

10

Chapters:

1/1

Comments:

29

Kudos:

530

Bookmarks:

Hits:

10525
ART - Unveil My Unsightly Heart
Notes:
This is my second entry to the Cap/Ironman Reverse Big Bang 2013.
It was a wonderful experience to get in contact with mizzy, work with her and read her amazing story when still in the works, I hope I'll get some other chances in the future for a repeat. :)

Go to read Unveil My Unsightly Heart.
(See the end of the work for other works inspired by this one.)
Work Text:
COVER
SCENE PICTURE 1
SCENE PICTURE 2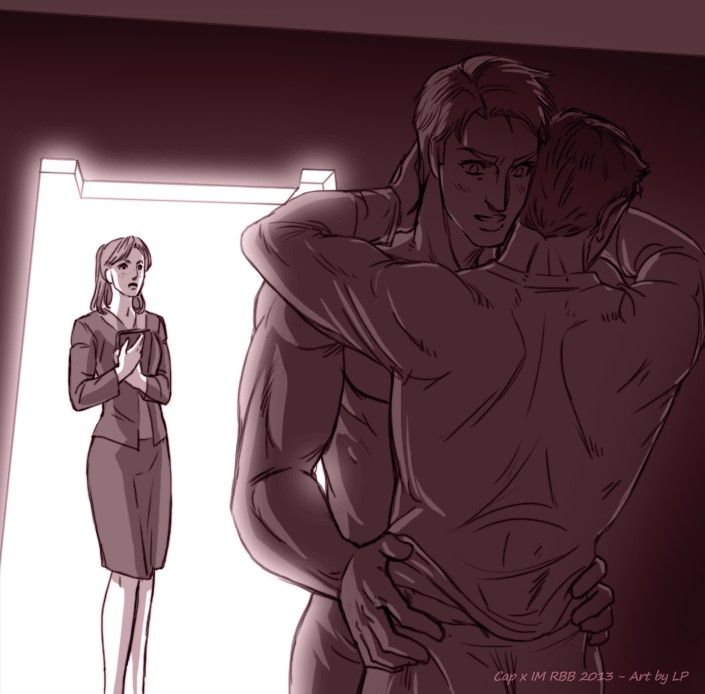 SCENE PICTURE 3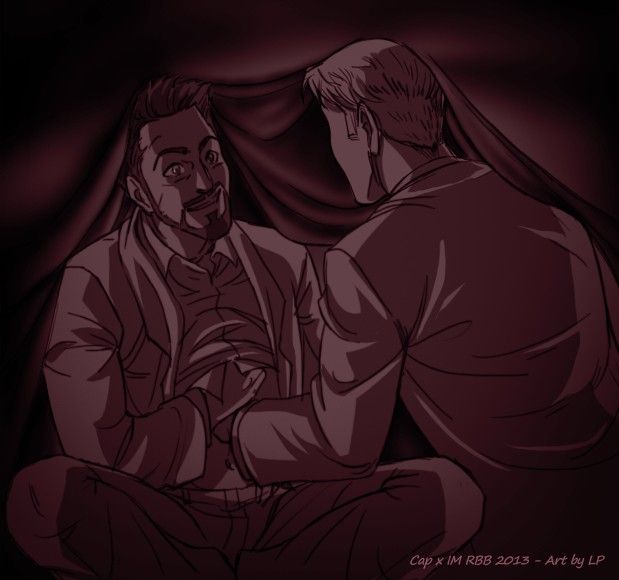 Works inspired by this one:
Actions
PeaceLily, kate882, wakanada, akimichies, tenkei, thudworm, Miscreant_at_life, Rainrayvn, OrchidBlack, BBflo, SapphireBlue82, Purple_Lovely, darkadria7, ranoutofrun, tisfan, NonoLeMog, 8_Nope, Genech, cactus02, Bill_Longbow, elaine92_ryuko, Pipamonium, Myuiko, baidati, MoonyJu, 1004yeol, misterBee, dxrci, Zoe_x_Logan, daikininz, mitochondrials, erenkillthemall, Apple_pip, Q3APo, Tenshura, paradoxical_creature, Kayliana, amendurw, chemistry_sherlock_whatever, Rhandi13, hiyuura, Nerdling_Queen, Juleon, AstonSBentley, batsNwolfs, Clamor, blueyeti, yaoilover6, Aloine_07, NerdyTeddy, and 280 more users sanarubya, Angel_Moon17, Chazion, over_love, azurian_defiant, eileenlufkin, XxSei_chanxX, Yto, Squirrel_the_girl_17, luthien82, LaBelleIzzy, Eggums, Lilian_Cho, xloudxloud, moscatete, etherealai, sentimental_carp, OroroNebbia, BookSmartMione, Vindarna, AngelZash, aurorarose14, Breyito, keepfacepalm, krusca, somekittylovesme, thewaysofthefandoms, shllybkwrm, Angelstar3999, Uzuchiha_hime, roadbarrier, Walnutwings, mammal, CodenameCarrot, OneSmartChicken, Rachel_Er, Cloudnine101, tono2221, Zenithyl, Pols, FrankiIsObsessed, blue_spectrum, spideysdaddies, Oliv_Lufk, MatchaMochi, agardenafter, marsmaywander, Thiasemu, MissJasmine305, dandalfthedisco, UchihaNa, Ravenfire12, mariagonerlj, Kingdom_of_Roses, onoheiwa, Real_Geek_Girl_Goddess, jinxprongs, Sabeth_Faber, elizaria, Paraprosdokia (ChangeableConsistency), Morena_Evensong, HabuSake, KaeKae, Ailette, creestaleen, NothingEitherGoodOrBad, Hawkyrie_SuperSolarStorm, EsotericOctopus, QueenMangue, ZombieLove, Drunken_Revelry, Iced, DarkRose_9, strifechaos, AyeJayBee, nickita, dottenator, Puddingcat, musical_wings, Invader_Grey, freres_toujours, fisukisuki, pawsoffurie, wynnesome, liambean, praseodia, absolutism1123, clairerogers, Pianopurr, Likealwayssmiling, ana_moon, coffeewing, lady_batius, kuromi1234, turtledonkey27, Nami, insomnia1999, hinokumo, Chiyeko, nowdrinkthecyanide, asamandra, Nisama, TDaL, derangedcassowary, Noxxia, nanobitten, reddawn56, TreeSparks1713, BlueBadger, Dema, yukipon, ChartFish, Setsunahanshin, alamerysl, stygiandawn, indestructiblehearts, Here_Be_Nerds, Vic2992, starsystems, CreateImagineWrite, dreyrugr, Moonlit_Lampshade, Nerisel, kadja83, Leyna, greenteaduck, soilied, Dogtagsandsmut, janrea, yinyangscurse, Wrongthesis, Lady_Skyhawk, Jelliebean71, anjaspeaks, Agata_Ridlle, Lunnaya_Murka, birthofsailorvenus, stonycakes, sierra451, zeph317, moon01234, FairJuno, Hypnotic, jkbat, Attalander, dissimulatory, fersakyn, kavsdick, skyearth85, softdreamer, psychepomphs, carpe_vitae, Zetsuki, remakeitgay, ashcdm, andysanime, arfcommer, AcideCookie, starkly, buhfly, hogwartshoney, pan2dapan, pheyne, Starrshadow, givemebeans, Southerly, Mulie, StrawhatGirl, golden_red_heart, prompt_fills, mishi543, IgnisAlis, Seafire, Chiaki, WeAreTomorrow, nakedwesley, alwaysenduphere, ezazahaz, whimsicality, Akime, Breuddwydion, friedeyes, leylore, Obiness, funkystrongfighter, hackle, liarscope, gemini_melia, KuriKuri, quandong_crumble, onawingandaswear, MonicaOP, ShittyNovice, Bibleeophile, emmalish, Fidelia, Taste_is_Sweet, Moonie_Fox, WantsUnicorns, Zoos, casironmaiden, owlpockets, Amuly, BloodyLollipop, lwdagreat, bulma90_13, kairi, Kairin16, sinquepida, 3liaNav, parrisshadam, LadyBast, Starkness, DirectorShellhead, Ridicully, carzla, Amboriel, laurfinde, Storyteller, ds862, liarstraw, lilgirlost (lil_grl_lost), Kiyaar, myrafur, Enmuse (Scifiroots), WhyYesIamBlonde, Vulf, aislingde, AudreyN, jesabele, potionpen, LiveLikeASpirit, brandnewfashion, Velen, samalambis, Shaliara, AkaiTsume, evasaur, happy_trains, neerappi, KatLady04, mella68, KeeperofSeeds, Dannstare, green_grrl, adevotedreader, dorwinionwhine, Winterstar, kitaruheart, snora, frogspace, AMN, CharityLambkin, The_Kinky_Pet, chasingflames, General16, Muja, Svirdilu, NohaIjiachi, Spazlady2002, captainshellhead, AnonEhouse, buffyundercover, Salmastryon, inukagome15, missbecky, marlo, Oscar_Neko, Java, tastielikecookiedough, chibimono, Makairia, eacy, Fangirl1138, Del_Rion, Bugeyedmonster2, dimlylitbathroom, marinarusalka, BButtercup and js1 as well as 200 guests left kudos on this work! (collapse)