Work Text: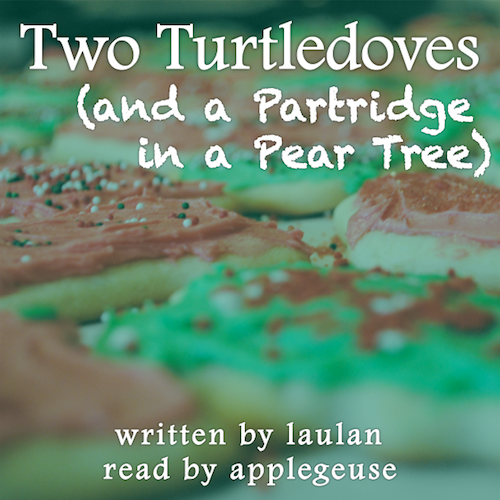 Story: Two Turtledoves (and a Partridge in a Pear Tree)
Author: laulan
Reader: applegeuse
Fandom: Supernatural RPF
Pairing: Supernatural RPF
Rating: PG-13
Author's Summary: "J2 non-AU, for ladyrhyanne for spn_j2_xmas. This is a modified version of her prompt for J2 kidfic and Christmas. Jared is surprised to figure out that Jensen is just as excited to prepare for Christmas (buying the tree, gift shopping, decorating the house, etc) as their kid is for Christmas morning."
Length: 00:52:31
Podficcer's Note: This was recorded as a treat for reenajenkins for #ITPE! You can check out the #ITPE masterlist here.
Download:
+ mp3 (48.5 MB) (right click & save as)
+ m4b (25.8 MB)
Stream it here:

Crossposts: coming soon