Chapter Text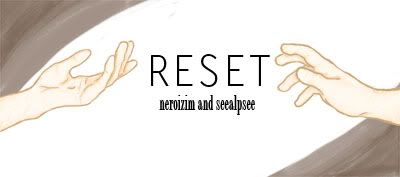 He woke up in an airplane about an hour ago and has no idea how he got here. The plane looks like its landing soon and he doesn't even know where he's coming from. He's waiting for the stewardess to announce it on landing. He looks around him briefly. Looks like they've been flying for a while, most of the other passengers are sleeping. Nobody sitting next to him. He reaches into his suit jacket pocket. Nothing. No clues as to why he's on this plane. He shifts slightly upward, searching his pockets. A couple of receipts, and a brown leather wallet.
He flips it open, to reveal a couple of francs, several hundred American dollars and a luggage tag, presumably for this flight. Theres something hard in the back of the wallet, and he flips it over to reveal a pocket in the back. He lifts what looks like a small piece of sheet metal out. There are words embedded on the steel in his handwriting.
Klaus Schmidt
The name alone triggers a sick feeling in Erik's stomach. An all too easily remembered feeling of helplessness followed by a burning feeling of rage. The remembered sound of his mothers last cries echo in his memory where nothing else resides. This he remembers. Everything else is transient. It should bother him more that he can't remember anything in his life after Schmidt murdered his family and stole his future, but as long as he can remember this, this name and his purpose, then he has peace. He glances down at the next imprinted words on the metal.
Shave right thigh.
Well that makes a whole lot of sense. Shave right thigh? He palms his legs through his suit pants. An odd order. Once he's reached his destination in...wherever it is, he'll have to figure out what that particular one meant. The third line was easier to understand.
Las Vegas
A destination? Or where he's come from? The francs in his wallet say he's been in Switzerland or France. Erik suddenly wishes that he'd been a bit more specific and less cryptic.
"Flight 4401 from Geneva to Las Vegas will be landing in 10 minutes, please fasten your seatbelts," a blond stewardess announces while walking the aisles. She catches his eye and smiles shyly. He winks at her, faking a smile, then waits until after the plane has landed to approach her.
"You look like someone who knows her way around this city, could you recommend a good hotel?" Barely accented English. He doesn't even remember learning it. 

" Sure" the stewardess says with a flirty smile on her face, "Galaxy Motel is down the road from the airport, they'll give you a good deal if you're on a budget."

He remembers the slim amount of bills in his pocket.. "Right. Perfect."

As he exits the plane, he retrieves his luggage and flags down the first taxi he sees outside the airport.

" Galaxy Hotel, please."

He spends the ride vainly trying to remember if he's been to this city before.

At first glance, the motel is indeed a "bargain", the planet symbol on the sign was nearly faded away. He could feel the rust spots corroding the metal. As he pushes in the front door he sees a young blond kid at the front desk reading a magazine.
" A room, please." Erik asks, leaning against the counter.
The kid looks up from his magazine with an annoyed expression. "How many nights?"
" Let's just leave my bill open. Can it just be charged per diem?"
" Your dime," the kid says, taking his ID. "You're in 402, here's your key. Any problems just ring the front desk.' the kid recites uninterestedly, his focus already back on his magazine.
Erik hesitates, then comes to a decision, shrugging. "So this might sound a little strange, but you should know that I have a disease-"
" Shit man are you fucking contagious or something?" the kid rears back quickly, trying to get as much space between him and Erik as possible.
" No," Erik says curtly, "Just a memory problem."
" What, amnesia?" The kid is still slightly spooked, inching further away from the counter.
" Not quite. I'm not able to create any more new memories. So, in the morning, If I ask you any of the same questions, please excuse me."
" No short term memory. So you forget everything pretty much as soon as its said? Do you remember the beginning of this conversation?"
Gritting his teeth slightly, Erik considers telling the kid that he remembers how much he hates to initiate conversations with people who ask too many goddamn questions, but he refrains, taking a deep breath. "No, its a bit longer than that. Just...let me know the little things, like which room I'm in, how long I've been here. Its a lot easier if someone at the front desk knows."
" I"ll do you a solid and write it on your key, hows that?" the kid reaches for the key and Erik leans back, holding it out of reach. "No that's alright, I'll write it down for myself, thanks." He can't trust any other handwriting.
" Suit yourself," the kid lowers his outstretched arm, eyeing Erik suspiciously now. "You're not shitting me are you, about this memory thing?"
" I wish I was."
" ...Right. Your room is on the 4th floor to the right of the stairs. And don't "forget" to pay your bill when you check out."
Erik ignores the last statement, heading towards the back stairs.
The motel room is run down but not completely disgusting. A threadbare couch sits in the corner of the room, surrounded by a halo of water damage and scuffs on the walls. The bed is covered with a paisley bed cover that looks like it had seen several decades, and the small bathroom had no door, only a curtain that drew across the frame. Good enough for his purposes. Whatever they were.
Shave right thigh.
He drops his suitcase on the bed, using his powers to undo the lock and latch without bothering to figure out the combination. Inside lies a razor, shaving cream, several polaroids with his handwriting on the back, a Polaroid camera, and a pistol with ammunition. He rinses off the razor, strips down to his boxers. On his way back to the bed he catches a glimpse of himself in the mirror. His face looks older than he expected. His sandy blond hair is growing a bit shaggy, and stubble was starting to grow in. His eyes were drawn down to the words on his chest. "I murdered your family." On his right pectoral, an image of Klaus Schmidt as he  recalled him last. As he raised his hand to touch the tattoo, the hated numbers on his inner arm caught his attention. This he could never forget. Further up on his arms names were written and crossed out on his forearms, locations decorated his lower abdomen. Some of the tattoos were old and settled, others were red and newly healing.
So this was his journal.
He quickly lathers up the razor and swiped it across his right thigh, although it barely had any hair on it to begin with.
Ahlquist , 6'1, Switzerland
Someone he knew? Enemy? Emptying his suitcase out on the bed, he notices several passports tucked away inside an inner pocket. The polaroids, he places on the bed first up, and the first one grabs his attention. It was a closeup of a man with cropped silver blond hair. His face had been beaten so severely that it was almost grotesque, and he was clearly dead. Blood pooled on what was visible of the floor on the photograph. Erik flips the photo over. ' Ahlquist', written on the back. Well that solves that then. The question is, did he get anything useful out of Ahlquist. Underneath the man's name was scribbled in smaller letters, "Las Vegas, US, Hellfire"
Hellfire.
Well clearly not literal. A place? A codeword? He sets that particular photo aside and takes a look at some of the others. The next one is a beautiful blond woman, decked in white and furs. Her cold blue eyes seemed to burn him through the photograph, and it looks like the other person in the photograph was cut off, she's holding on to some unseen person's arm. He flips it over. Nothing written.
The other photos were of similarly dead men as the first, with names that corresponded to points that were already crossed off on his body. Seems like he had been busy.
He starts to pin the photos on the wall with little metal slivers that he takes from the bed frame.
Hellfire.
He picks up the phone and rings the front desk.


There are things he does remember. He remembers the first time he ever used his gift intentionally. By then his mother was long dead, his family was long consigned to the fires, and yet he felt such a rush, such a glorious rush of triumph. A bittersweet rush as it was several weeks too late to save anyone, but by that time he was smart enough to know that they would not have survived anyway. Nobody survives.
He took his pats on the head calmly, it wouldn't do to have the Doctor recognize any defiance on his face. The Doctor searches it out daily, teases it out with little comments, numerous experiments. He don't like to give the Doctor the satisfaction, but he gets all of it in the end anyway. The coin long since abandoned, he was tasked with switching the positions of little metal balls on the counter in front of him. The Doctor so generously gave him three attempts at moving them, after which he would execute yet another prisoner. By now he had already seen the tear filled eyes of his mother cloud over, what was one more person that he didn't know? And yet their fear filled breaths were still a motivation. No more people would die because of his failures, he promised himself. A foolish promise. Of course more people would die because of him. The Doctor would ensure it.
It was an effort each time he used his powers. He remembered the first time, the wave that had felt overwhelming, leaving you stunned and barely cognizant of what had happened. This was more like trying to hold back a rushing river using only his hands, only letting a small stream through. The metal balls switched positions slowly, jerkily.
The Doctor congratulates him, ecstatic. He only has eyes for the next girl on the line, waiting for her death in case of your failure. Unlike the others, her eyes are wide and completely fearless. She is awed by him.
It feels good.