Work Text:
Please read the original fic, written by flaming_muse here: http://archiveofourown.org/works/3737926. If you would like to read along as you listen you may, or you can comment on her fic after listening if you like the story. I'm the creator of the podfic, she's the creator of the story itself.
I use some snippets of the Glee cover of "My Favorite Things". http://glee.wikia.com/wiki/My_Favorite_Things - I changed which lyrics the characters were singing with flaming_muse's permission so that I could use this recording of the actors actually singing the song and keep it as true as possible to her fic with the correct characters singing at each point in the fic.
Direct Download (right click and hit "save link as" or "save target as") luvtheheaven.parakaproductions.com/luvtheheaven's podfics hosting of Past, Present, and Future - Rachel & Klaine (& Jesse) Glee podfic.mp3
Or just stream it at that link (at parakaproductions) by just left-clicking/regular clicking.
Another streaming option is right here:
Note that the podfic is 41 minutes and 42 seconds long. (41:42)
---
For the second time ever I decided to try creating my own cover art for a fic! It's nothing special, but hey, at least the podfic has art this time.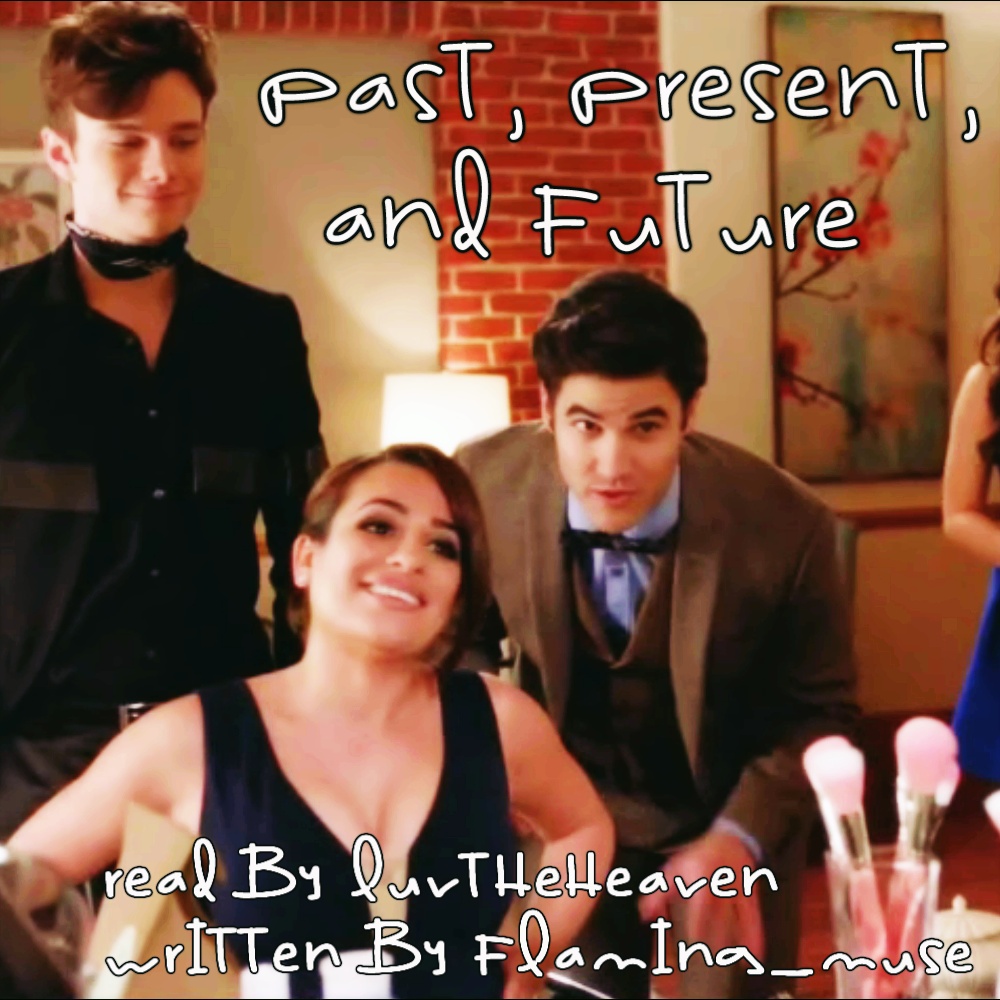 Other links to keep in mind for tracking likes/reblogs/hits (feedback): here on tumblr and also here on tumblr and on the audiofic archive.