Actions
Work Header
Rating:

Category:

Fandom:

Relationship:

Characters:

Additional Tags:

Stats:

Published:

2012-02-16

Words:

0

Chapters:

1/1

Comments:

12

Kudos:

58

Bookmarks:

Hits:

1099
SGA chibi - 2012-02-14 - Valentine's Day
Summary:
Chocolate and remote-controlled racing cars are necessary components of a John and Rodney Valentine's Day.
Notes:
Happy Valentine's Day!
Work Text: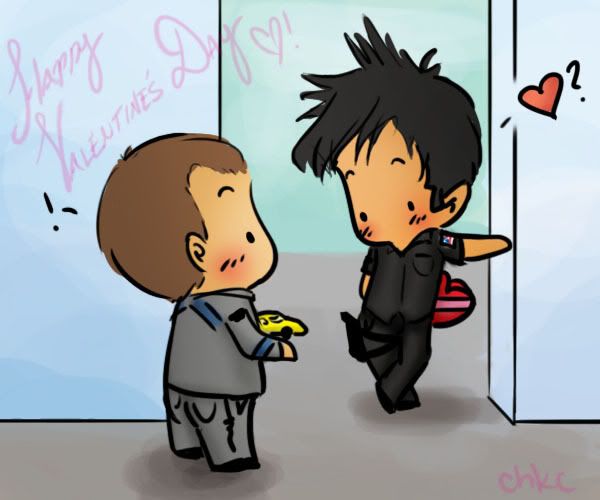 Actions
Zentris, AlanaRavynFenyx, Ireallyshould, rightfulruler, Aqualegia, SheppardMcKay, SevenMagpiesStories, outsideth3box, beviesteele, Madeline_Katsuragi, improvedpeanut, Sheliana, tipitina, azhureheart, Selenic, omg_wtf_yeah, deedo, mammal, sorcha, Finn, georgiesmith, chubbypup, alassenya, riaria, michelel72, yehwellwhatever, aqua_eyes, Sorka42, alamerysl, Lysambre, ladysorka, Fangirl1138, Freddie, Black_Wolf, bler, Jade1, pinkdiamonds, esteefee, Jantique and danceswithgary as well as 18 guests left kudos on this work!