Chapter 1
Chapter Text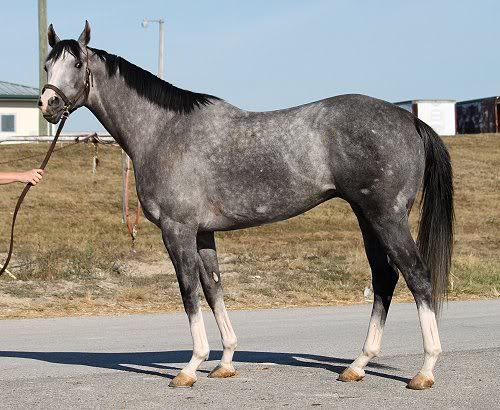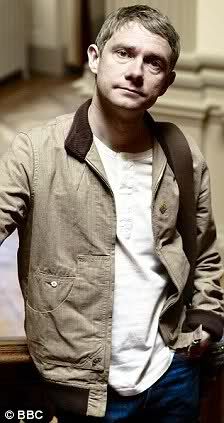 ~~~~~~~~~~~~~~~~~~~~~~~~~~~~~~~~~~~~~~~~~~~~~~~~~~~~~~~~~~~~~~~~~~~~~~~~~~
Mycroft Holmes scowled at his partner and stable manager. He loved the man, but every now and then questioned his judgement.  
"Gregory, why did we buy this horse?" he asked, managing to make a calm even tone sound like a scolding.
"He's brilliant." Greg Lestrade answered simply, not letting Mycroft's apparent disapproval get to him. He put a hand out to keep his lover from approaching the stall too closely, keeping him out of range of the horse's head where it hung over the open upper door, glaring at them.
"I am aware he is dangerous," Mycroft snapped, pushing Lestrade's arm away from his chest, but without force. "I'm also aware he is essentially useless. That doping incident and the tendinitis have left him impaired. He can't be ridden or run since he is lame, and we are not running a thoroughbred stud. Why is he taking up space in my barn."
"Because Sherlock is a great horse, My. He was a winner. When he came up at the auction I couldn't let him go for dog meat. Didn't cost much. Bought him with my own brass. If he ain't welcome here I'll board him at another yard," Greg asserted, standing straight and catching Mycroft's eye. "Not his fault he was brought up wrong, doped up, and broken down. I like him. He's got style."
Sighing and shaking his head, Mycroft relented, too fond of Greg to be overly reproachful. "Fine. He may remain. But do see he doesn't cause too much damage."
"Yeah. Right. I got it under control," Greg assured his partner, grinning and nudging Mycroft with his shoulder.
~~~~~~~~~~~~~~~~~~
Unfortunately Gregory Lestrade did not have everything under control. Sherlock, a leggy thoroughbred, ill used and bad tempered, was not a happy fit in Mycroft's stable full of exquisite, expensive, and expertly trained hunters. He couldn't be turned out with the other horses who he frightened and bullied, seemingly unable to socialize like a normal herd animal. In fact turning him out of his stall at all was an ordeal that required Greg and both of the grooms.  
"Gregory, Darling." Mycroft's voice was affectionate but resigned. "Sally had to have four stitches in her shoulder from that bite yesterday and Anderson was off his feet for weeks milking that broken bone in his instep. The horse is mad. This isn't working."
Greg didn't look at his partner, his eyes locked on the white-ringed eye turned towards him, Sherlock's ears swiveling as he listened to the men speak. Greg knew the wild eyes thing was a myth, some horse's sclera just naturally showed, and it bore no bearing on their temperament. But sometimes the big gray horse, with his too pale eyes, was more unnerving than pretty.
"We aren't used to race horses here. Let me get a trainer in. Someone with more experience working with the high strung ones. One more chance, Baby," Greg asked, the rarely used endearment definitely meant to disarm his life partner.
"One more chance." Mycroft allowed before turning on his heel and striding out of the stable. He really loved Greg.
~~~~~~~~~~~~~~~~~~~~~~
John Watson, Doctor of Veterinary Medicine, formerly of the Royal Army Veterinary Corps, recently invalided home from Afghanistan, sat down at the desk in his rather dull bedsit. He opened his laptop. He did not open the blank blog he had made merely to appease his therapist. He went instead to the classified adverts. His Army pension wasn't stretching enough to get by in London long term, so John needed to find employment.
He could probably have picked up hours at a local veterinary surgery, but John couldn't bring himself to look after urban lapdogs and pensioners' cats. He was an equine vet by specialty, and he had dearly missed working with the majestic animals while in rehab for his wounds. Call for such work was limited in the city, and he feared his physical limitations--the limp and stiff shoulder picked up in Afghanistan--would make it hard to get hired full-time at any practice.  He slumped as he scanned the listings, seeing nothing that gave him any hope.
~~~~~~~~~~~~
"John? John Watson?" Mike Stamford called, giving a double take to the man who had just limped past him down the park path. He thought he recognised him, was sure that he was his good mate from veterinary school.
They had coffee sitting in the sun on a bench and caught up a bit. Mike felt a rather bad as John related his life since they had last parted. His friend was a war hero as far as he was concerned. The dogs and horses who served in foreign war zones needed care just as the human soldiers and John had served a vital role in Afghanistan before being unexpectedly shot. He didn't deserve to be languishing discarded and lonely.  
"I don't know, Mike. You like the small animal work, but..." John bit down on that train of thought, not wanting to call Mike's practice boring. "I'm a horse man, and I'm just not finding any equine work here. Anyway, who would want to hire me?" John lamented, gesturing at his cane.
"How do you feel about training?" Mike asked, remembering a recent conversation with another friend in need.
"Training? If no one would think I'm up to the rigors of the medical work, what makes you think I'd get hired for gentling?"
"Because you're over qualified, and Greg's desperate. You would only have one horse to cope with," Mike explained.
"Cope with? That sounds loaded," John answered skeptically.
"Bit of a bastard. Serious behavior problems. He is a retired thoroughbred my friend Greg took on as a pet. Five years old. He should be in his prime, but he broke down during his last race. Was probably injured before the start, but his former owner had his trainer dope him full of oruvail and ketamine then run him anyway from what I understand. Greg's fond of him, but he's a mean one. Mycroft, that's Greg's boyfriend, thinks they should put Sherlock down."
John's breath caught, and his lips pressed into a thin line. He didn't agree with euthanasia for behavioral reasons and had always balked when the Army employed it. It was his professional opinion they could be rehabilitated. Putting down war horses suffering what amounted to the equine equivalent of post traumatic stress had always sat wrong with him. It certainly hit too close to home now. His heart went out to the unknown horse in a similar bind.
"I'd like to meet him."
"Greg? Sure thing. I'll give him a call."
"Actually the horse," John muttered as Mike fished out his cell phone.

~~~~~~~~~~~~
"Nice to meet you, Dr. Watson," Lestrade, offered his hand and a genuine smile. His first impression was mixed. The vet had excellent qualifications, a calm demeanor, and a sturdy looking build. He wasn't a large man though, and was apparently lamer than the horse. Could he handle the challenge? Lestrade was out of other options, he hoped so.
"Nice to meet you as well." John smiled, his eyes meeting Lestrade's but then sliding towards the barn across the drive. Lestrade did not miss the glance.
"Since we've already discussed the specifics of the position on the phone, what do you say we introduce you to Sherlock," Greg offered, nodding in answer to the affirmative bob of John's head.
"Yes, I'd like that." John tried not to feel bitter when Greg shortened his gait so he could keep up.
"A lot of Army horses in Afghanistan?" Greg asked conversationally as they crossed the yard. Mike had filled in some extra details for Lestrade beyond what had been on Dr. Watson's CV.  
"A fair number. I treated more dogs there to be honest, but my specialization has always been equine."  John picked up his pace, he didn't really want to discuss his military career.
Sensing John's eagerness to get on with it, Greg held open the door and lead him into the stable. Sherlock was the only horse still inside on the warm day, at the far end of the barn by himself. He whinnied loudly when John paused outside his stall.
For several moments they simply stood, regarding each other through the slats. John found himself holding his breath. The horse was tall, obviously over sixteen hands. His coat was a steel-colored dapple gray, his mane a deep black that John knew would be glossy if the mats were curried out. Sherlock's nostrils blew out and his ears fluctuated between pricked forward to hear John and laid back in anger. John fell a little bit in love.
"I'm in if you'll have me," John murmured to Greg, slowly approaching the stall. "Whoa, steady boy. Easy," he went on in a quiet monotone, addressing Lestrade again. "Could you fetch me a lunge, please."
Greg resisted the urge to warn John of the danger. The man was a professional who had already been briefed of the animal's behavior problems, but there was only the two of them and John walking with a cane. He also hadn't expected them to get hand's on with the beast immediately. "Alright then. Let me go and get Sally. It usually takes all three of us to get him out."
"Just the rope is fine," John asserted, standing in front of Sherlock's stall, slightly to the left so he wasn't in the horse's forward blind spot, clearly visible without Sherlock having to turn his head. "Isn't it, Sherlock."  
The stallion's ears went back, then perked forward again and a shiver rippled over his dappled hide. John continued a whispered conversation with the horse as Greg complied with his request for a lead. John Watson had experience with horses. Much of it under the trying and stressful  conditions of a war zone. He also had a natural knack for exuding assertive calm. Sherlock who had never been quite right since he was foaled, a problem horse all his life, actually listened .
John forgot all about his own pain as he concentrated on keeping Sherlock's focus on him. His cane was leant against the wall--forgotten--as he held out his hand for the rope. He saw the horse's ears flick to his right, orienting on the movement of the stable manager.
"Mr. Lestrade, I'd appreciate it if you stepped well way and kept absolutely still and silent. Other side of the barn if you will," John instructed, never taking his eyes off of Sherlock as he accepted the lunge line from Greg. John waited until the slightly scowling horseman retreated some distance before he reached for the latch on the door. Sherlock pawed a hoof nervously through the thick layer of pine bedding and tossed his head.
"Shh shh, steady on," John murmured, stepping inside.
Sherlock took a step forward, shaking his head some more, giving a high menacing sort of squeal. It was an act that generally would send the grooms darting out of the stall, and made both Lestrade or Mycroft anxious, though they were less likely to back down from the horse than the hands. John did not let it deter him.
John stopped, but did not give way, did not raise his voice. He kept talking softly and held his ground. Sherlock stilled, breathing heavy, eye's widening as his new trainer then took a step into his space.  Gesturing slowly with his left hand, John took yet another step forward and Sherlock took one back. The quiet voice took on a note of praise. John maneuvered Sherlock backward two more paces, forcing the animal unconsciously to respect his space, before reaching to clip on the rope.
Finally realizing what had just happened, Sherlock's head snaked out, seeking to bite. John deflected the attempt gently but firmly, and immediately lead the horse out of the stall. To prevent Sherlock bringing his teeth into play again or kicking, John kept him moving, ushering him up the aisle and outdoors. There was a brief battle of wills, Sherlock backing up then plunging forward, pulling at the lunge line as they approached a small unoccupied paddock, but John maintained control and got him into the pen. He paid no attention at all to the burning ache in his scarred shoulder from the tug-o-war.
For the next ten minutes he kept Sherlock moving on the end of the line, but did not push him above an easy walk. Unhappy the whole time, angry ears plastered back in displeasure, Sherlock never-the-less complied. John would have made it twenty at a trot, if Sherlock had not clearly been favoring his right front leg. He grinned as he freed the horse, who snorted at him and fled to the far side of the paddock.
When John stepped out of the pen, Lestrade was immediately at his side, John's cane in hand. "That, my friend, was a beautiful display. You are absolutely hired."
Taking the walking stick John gripped it by its shaft, not really feeling the need to use it to bear his weight at the moment. "Let's give him a bit to breath before I put him away." John leaned on the fence rail, watching Sherlock watch him. "I'll be back with my things in the morning. I'd like to start right away. Can't force that bowed tendon too fast, but I can work on his manners."
Both men chuckled, though it had a quality of strain to it. John could have easily gotten himself killed, a stranger forcing himself into the personal space of the aggressive stallion.
Notes:
While discussing Sherlock in the comments of suchanadorer's story "Counting the Cost" I made the comment...

 

"My perception is thus; the thing that makes John and usually Lestrade cleverer, better than Sally and Anderson, is that they actually grasp that Sherlock has some sort of condition that makes him incapable of being other than he is and they work around it. They know they aren't really in the wrong, but nor really is Sherlock. He just is how he is, and coping with that is the caveat of being his friend and colleague. Not that it doesn't grate on them, they are human, but they understand it's not necessarily deliberate. They treat him like a high strung racehorse you have to know how to whip through the race and then coddle between meets. Get that he might kick or bite, but he'll still run the race till he dies for you. And that in the end you take home the winnings and all he really gets is some rest from the drive that's bred into him. Until the next race."

 

I was left with a mental image of Sherlock as a horse. This story is the result.

 
Chapter 2
Chapter Text
"Mycroft says if you like you may join us for meals. Just let Mrs. Hudson--she's the head housekeeper--know they should lay an extra plate," Lestrade offered as he helped John unload his meager belongings from the rental van. It was parked outside the small cottage John had been given to live in whilst he worked for them. It was traditionally the Stable Master's cottage, close at hand to the barns, but had been standing empty since Greg had found himself much more welcome in the manor.

"Thank you, Mr. Lestrade." John set down the last box and looked around the room. It was quaint, very cozy, and practically palatial compared to the bedsit he had just happily vacated. He could definitely get comfortable here. He cautioned himself not to get too used to it though. They probably wouldn't need him beyond Sherlock's rehabilitation. Still he would enjoy it while it lasted. The fact his contract included not only a modest salary, but room and board, meant he could save towards the eventuality of moving again.

"Call me Greg, please. These are your quarters. Living room, kitchen," Greg gestured towards each room. "The bedroom is through that door and has a full bath off of it. It's nice little cottage. Gets a bit draughty when the weather's bleak, but I'll be sure the woodpile is kept up for the fireplace. Do you need anything else?"

"I'm fine, thanks. This is great. The grooms live in the village?" John asked, hanging his cane on the back of a kitchen chair and opening the first box that came to hand.

"They do. They are good workers normally; know their job. I'm sorry to say they may not be much help to you though. Neither is terribly fond of Sherlock. In the few weeks he's been with us he's managed to do a lot of damage with them. And to them. Hence this last ditch effort contracting outside help. I haven't the time or honestly the right touch to sort him out myself and they both pretty much refuse to look after him at all."

"Well, that's why I'm here. We'll get him sorted," John assured. He liked the other man instinctively. Clearly Greg Lestrade cared about the horses in his care and the people who worked for him. The fact he hadn't given up on the problem animal when everyone seemed to want him to just made John that much more motivated to assist him.  

Lestrade sighed and nodded, his features bearing evidence of worry. "I'll be grateful if you can. To be honest I don't know what I'll even do with him in the long run. But I couldn't let the butchers have him. Sentimental, I know. Foolish really."

"Sentimental I'll give you, but not foolish. I looked him up on-line. He had a great career; he does deserve better. A lot of animals deserve better than they get. How few get a second chance? The fact you saved him, I think that's brilliant."

"Thank you, John."  Lestrade smiled more openly.

"He won't race again, that's for certain. Though if I can get him back into shape he could go on to be a decent pleasure hunter. He won't be a professional athlete, but he wouldn't be the first retired racer with a bowed tendon to switch careers after recovery. I know he's a bit different from those pretty warmbloods Mycroft has filling his stable, but I think eventually he'll be useful again," John asserted. It would take a lot of work on his part, depend on how much effort Sherlock made, as well as how much Greg and Mycroft were willing to spend. But it was possible.

"That would be perfect. Though to be honest if only he learned to behave--stopped trying to maim anyone--I'd probably just let him live out his time here as pet." Lestrade's face betrayed real affection as he went on. "I saw his very first race. I used to be at the track a lot, back when we were actively running horses in the National Hunt. We don't anymore, only breeding foals to sell now. The horses were always a sideline for Mycroft, and his work doesn't allow him time to attend meets anymore."

Greg suspected Mycroft would have emptied the barn, but kept the horses on for his sake. Or at least to keep him from getting a job elsewhere. Greg didn't want to be a kept man and Mycroft knew it. "I liked to watch the flat track races sometimes, even though it wasn't our game. So I was there the first time he ran. He was such a great tall gawky thing even at three. Gave them a hell of a time getting him into the gate too. But when Sherlock ran... John... poetry. He won by three lengths. Followed him in the sheets after that, saw him run when I could. He won more starts than he lost and almost always at least placed. Even the day they ruined him he ran third, the poor sod."

"Good thing for him his biggest fan happened to be at the auction when he went on the block then." John beamed at Greg, further convinced he was a good man. Someone worth befriending.

"Yeah, it was a total fluke. I went with a friend to help her pick a new mare. I wasn't even looking to buy."

"Fate then."  John said firmly, even though he didn't much believe in such things.

~~~~~~~~~~~~

After Greg left the cottage, and he'd unpacked a bit, John took a break and went out to the barn.   He didn't enter Sherlock's stall, but he did open the upper half of the door. It wasn't lost on him that Sherlock was in end box with two empty stalls between him and the nearest other horse.

"Aren't you lovely." he murmured, watching as Sherlock backed nervously to the far side of the box, ear hard back, nostrils blowing. "You don't even know how to be a proper horse do you, you poor daft bugger."  He chuckled when Sherlock tossed his head and whinnied as though agreeing. John stayed there, talking to Sherlock and heading off his occasional attempts to bite until well after midnight.

~~~~~~~~~~~~~~

The next day was more of the same in the morning. John was already present, leaning on Sherlock's half door, when other grooms arrived. His first impressions of them weren't particularly favorable.

"So you're the vet Lestrade hired to see to the freak?"

John raised an eyebrow at the pretty black woman addressing him. Her hair was pulled back from her face, she was dressed in sturdy work cloths and wellies much like himself, and she was leaning on a rake.  Behind her was a tall pinch-faced dark-haired man, similarly attired.

"John Watson. Donovan and Anderson I presume. They can tell when you are hostile, you know. It just ramps up the aggression if you reflect it back on them. His name is Sherlock." John said firmly. It wasn't the best footing to start off on, but a simple hello from Miss Donovan might have been nice as well. As if on cue Sherlock screamed.

"You'll sing a different tune when it's your turn in emergency getting something set or stitched." Anderson quipped.

"It would hardly be the first time, but I know better than to blame the animal." John fired right back.

"Don't say we didn't warn you. Greg should be round soon. We'll keep an ear open in case you need help." Sally warned, rolling her eyes, and walking away. Anderson snorted, sounding much like one of the horses, and followed after her.

John gave himself the better part of an hour to make sure he was perfectly calm and collected before he got Sherlock on a lunge line and took him out to the small paddock. He was thankful neither of the grooms saw Sherlock graze his shin with a quick hoof, and that if he limped as he lead the horse out to the paddock to exercise him, it would most likely be chalked up to his war wounds. He wasn't in the least bit deterred by the kick.

As before he kept the work out easy and short. It would be a long time before Sherlock's foreleg would tolerate any serious training. Now it was just about flexing that tendon and working off some of his energy. In fact for the most it was more about John seeing if he could ease Sherlock's mental tension. John lead him around the small paddock for a few moments, keeping his own posture erect, chin up and remaining calm even when he had to dodge Sherlock's antics.

When the horse was walking beside him, relatively relaxed, John went to the center of the ring and unclipped him. As he had the day before Sherlock immediately retreated to the far edge of the paddock. This time John remained in the pen, using hand gestures and an occasional flip of the end of the lead to keep the horse moving around the ring. Normally he'd have forced a trot-- but owing to Sherlock's lameness--John just kept him walking. He was hoping that the horse would eventually warm to him and approach him in a non-aggressive manner. He didn't count on getting it this time and he didn't. But when he cornered Sherlock and put the lead back him on the animal didn't try to bite him and that was an improvement.

Sherlock was cross-tied in the aisle when Greg arrived, squealing and generally fussing. It ensured the other grooms made them selves busy elsewhere while John personally cleaned his stall.

"You know you could get Sally or Anderson to do that while you've got him out in the yard." Greg offered, standing just outside of Sherlock's range.

"I could, but you may as well get your money's worth. I've only one horse to care for and his condition limits the time he can actually work, so I may as well do his care. When I'm done here I intend to sort out that mane."  John explained as flipped another shovel full of dirty wood chips into a wheelbarrow.

"I'd love to see that." Greg mentioned, one eye on the horse who was clearly watching him, head and tail high, ears flat back against his skull.  

"I'd rather you didn't. Not yet at any rate. I really have only tenuous control over him, and as you can see any of you lot coming near works him right up. We'll have to work on that too. He's got to learn to respect people's space, not just mine. In time."   

"Right then. I have to say the fact you've gotten this far in two days is lovely. It's almost as though he wants to like you," Greg observed, amazed at the progress.

It wasn't as if he hadn't tried when he brought Sherlock home. Greg knew he was a decent trainer, but Sherlock barely tolerated him. More so than he did the grooms whose fear and distrust Greg knew the horse could taste in the air around them, but not enough. He wasn't sure even if he had been able to devote all his time to the horse they way John was that he would have gotten the same results. Something about the unassuming vet just seemed to sooth the horse's bad temper.    

"Yes, a bit." John answered, shooting Lestrade a grin.

The truth was John was just perhaps a little better at reading when to dodge, and infinitely patient with wearing down Sherlock's reserve. The tender spot on his shin was a private reminder he still had a long way to go though.

~~~~~~~~~~~~

John did manage to groom Sherlock that afternoon, though it was a chore that took a great deal of time and patience. He managed to untangle Sherlock's lovely dark mane and tail, and to give him a fair brushing while avoiding both his toes and his teeth. The worst part was picking his hooves. Sherlock alternated stomping and shying away as much as he could in the cross-ties with refusing to lift his foot and leaning his shoulder heavily into John when he forced the issue. But John didn't give up, he couldn't afford to let Sherlock win.

Eventually Greg wandered back to find John in a position fast becoming customary, leaning on Sherlock's door talking quietly to the now clean horse in his clean stall. The most fantastic part to Greg was Sherlock standing quietly listening to the murmurs.     

~~~~~~~~~~~~

Mycroft strolled into the barn as though just having a look around, but he was seeking his newest employee. He hadn't yet met the man although Dr. John Watson had been living on his property for three days. Curiosity had gotten the better of him. He found John standing outside Sherlock's stall, his forearms resting on the closed lower door. He was mildly impressed. No one else on the farm--including himself and Mycroft thought quite highly of his own horsemanship-- would be so casual with the stallion.

Sherlock snorted and kicked the wall of his stall at Mycroft's approach. John grinned at the horse and turned to their visitor, holding out his hand even as he stepped a short distance away. He didn't yet trust Sherlock when he wasn't giving him his full attention.  "Mr. Holmes, a pleasure to finally meet you."

Shaking the offered hand firmly, Mycroft smiled. It was a bit chilly. "The pleasure is mine. Though I had imagined having it sooner. Did Greg not invite you to dine with us?"

"Oh, yes sir. But the first night I was unpacking, then I've been late in the barn and didn't want to be a bother to your housekeeper. My cupboards and fridge seem to have come stocked, so I just made use of what was provided. Thank you for that. I've been getting to know my patient." John explained.

Mycroft accepted that answer, it was as much as Greg had told him. His lover had enjoyed recounting how once he was moved in John had been spending almost every waking minute with Sherlock, working on earning the horse's trust.

"What is your prognosis, Doctor?"  he asked warily.

"He is a right bastard, isn't he." John said ruefully. "And his leg is worse than I'd been lead to believe. Probably because between the initial exam after that last race and being bought he went untreated. I know you've only had him a few weeks, and your people were obviously trying, but those that had him before..." John's lips thinned, expression hardening angrily for a moment. "Did they do anything past shoving him in a stall until they could offload him? There are things that should have been done. Cold, bandages, anti-inflamitories. It's a small miracle he's not been permanently lamed. But with slow careful conditioning I am confident I can get him to the point where he can be ridden. I might even be able to teach him some manners. He will never race again of course. But you knew that, yes?"

"I am aware that his career is over and his value is dubious, yes. But for some reason Greg is very fond. I told him one shouldn't be so sentimental." Mycroft's lips pursed and John decided he did not like him nearly as much as his partner. Then Mycroft smiled. "The things one does for love."

"You could offer him for stud, he did have a damn good record," John suggested.

"And an abysmal temperament," Mycroft countered.

"True. No guarantee he'd pass on either trait, but there are people looking for fast who would be willing to chance mean. I assume that's why he's not wearing bandages? Too much for your lot to wrap him?" John asked, tone even, hoping his disdain was hidden. It wasn't really aimed at the man he was speaking to so much everyone who had failed the horse all along the way. It was unlikely Mycroft's grooms had tried to wrap Sherlock's legs when it was clear he hadn't even been brushed, probably since arriving. But the horse was still alive because of the underlying kindness of these people. Or at least Greg Lestrade's.

"Something to consider in his future. Assuming he has one. You are correct, he proved too difficult up until now. Also Gregory thought there was a possibility that being wrapped too tightly after his injury might have been a culprit in making the inflammation worse. From all accounts his care is otherwise as you have surmised. After Sherlock limped off the track his former owner had him looked at by the track's on call veterinarian. You've seen his medical records. When they were advised of the severity of the injury they put him in his stall and left him there until the sale."

"I'm shocked they didn't just put him down since they cared so little." John muttered bitterly. Sherlock squealed and kicked at the door as though sensing his mood.

"I looked into the man who owned him. Horses are just part of a web of lucrative endeavors, most of which are not exactly above board. Mr. Moriarty wasn't going pay the associated expenses of killing the animal when he could dump him on someone else at a profit. The horse has been given anti-inflammatory doses by my usual veterinarian, but truthfully we haven't done much more for him. There are eleven other horses here, Greg could only devote so much time to Sherlock."

They both glanced at Sherlock who had stuck his head out and whinnied at them in irritation. John resisted the urge to smirk as Mycroft took a tiny step further away. He moved back to the stall, hand out, palm flat, backing Sherlock up. "Steady you. Mind yourself," John cooed at the horse. He let the grin cross his face when Sherlock snorted again but relaxed.

"That's why I'm here." John said quietly. "There is a specialist I wouldn't mind taking him too. I'm pretty confident just slow training will do the trick, but with surgery his chances of being useful bump up as much as eighty percent. It's expensive though. More than most people would spend on a pet. "  

"If he was actually a reasonable pet, money would not be an issue. Can you fix his personality?" Mycroft said bluntly.

'Can you fix yours?' John thought uncharitably, then mentally shook off the ill will. Mycroft was doing more for the horse--if in Greg's name--than a lot of other stable owners would. He just came off as such a cold fish. It was hard for John to imagine him in a relationship with a warm hearted man like Greg. It took all kinds he supposed.  "I'd never trust him with inexperienced riders or around children, but I can get him to the point where he is approachable. Where a good rider could handle him, and the grooms could muck his stall without fear of being savaged. If they exercise reasonable caution."  

Mycroft thought about that for a moment. It wasn't the perfect promise, but if Watson had claimed he could make the stallion tame as a kitten he would have known it was false.  "Make an appointment with your specialist. I would like you to keep me informed of every step in the process. Also please join us for dinner."

"Thank you, Mr. Holmes. I'll do that." John assured his employer. Leaning on the lower stall door once more, John turned his full attention back to Sherlock as Mycroft strode away.




Chapter 3
Chapter Text
Three times that day John had Sherlock out of his stall and walking. He knew the light exercise was as important to Sherlock's active mind and high temper as it was stretching the swollen limb. Keeping Sherlock physically busy, brain engaged, and giving him positive attention, this was the foundation of John's initial treatment plan.

Each time John appeared from the barn leading Sherlock, Greg had paused the workout he, Sally, and Anderson were giving the two year olds they were readying for sale. The trio watched the vet and the thoroughbred from a distance.

"That's unbelievable,"  Sally disputed the third time they witnessed the display. Sherlock ambled beside John, appearing for the most part calm and almost eerily biddable.   

"Maybe he's drugged him," suggested Anderson, earning a glower from his boss.

"He's not drugged him. I was up close early on and trust me, Sherlock is totally alert. John is just that good,"  Greg defended.

Sally made a derisive 'pffft' sound and shook her head. " One day you're going to find John Watson's body in that barn and Sherlock will have put it there."  

"Donovan!"  Lestrade barked. "Look, Dr. Watson is part of this team now. Have some respect."

"Fine. But later I'll be saying I told you so."  Sally warned.

~~~~~~~~~~~~~~~~~~~~~~

In between the short walks round the yard, John worked on Sherlock's manners. Most of the time leaning on his stall door, trusting his continued presence and voice would help Sherlock settle and grow used to human interaction. Occasionally John let himself into the box. He did not try to touch the horse, merely asserted the boundaries of his personal space if Sherlock tried to crowd him. He stayed each time long enough to make a point, but not so long as to agitate Sherlock beyond his normal wary state.

John was decided pleased when Sherlock didn't so much as flinch as he shut the upper door for the night. He might not yet trust John fully, but the horse was beginning to show signs of being at least comfortable with him being there. He completely forgot his cane, left it leaning against the wall in the barn as he went back to the cottage to shower before heading up to the big house for dinner. There was no avoiding it, Greg had mentioned in passing that Mycroft had already told Mrs. Hudson there would be three at the table that night.

~~~~~~~~~~~~~~~

A bit confused about the protocol, John called at the back door. As an employee he felt as if perhaps he should be dining with the staff, not at Mycroft's table, but the spoken invitation had been clear.

"You must be Dr. Watson. Please come in." Greeted Mrs. Hudson as he entered her domain.  

John was quite taken with the housekeeper. She was friendly, appeared kind, and seemed enthusiastic about his hiring as she escorted him through to the dining room.

"And I think it's just lovely, you working so hard to save that poor horse. He's a grand boy, if a bit off," she was saying as she ushered John  to the table. "Mr. Holmes, shall I hold service up until Greg arrives?"  she asked the long table's sole occupant.

"Yes, please do, Mrs. Hudson. He's called; he won't be long."  Turning to John, Mycroft indicated the chair to the left of where he sat at the head of the table. "Hurley, the bay gelding Gregory was working this afternoon threw a shoe. He will be arranging for the farrier to come tomorrow."  

Taking the offered chair, John nodded, glad that it wasn't just going to be the two of them. "Eventually I'll want to talk to your farrier about Sherlock's hooves. Looking at his feet this morning I don't think much of how he's been trimmed and shod in the past. The way it's been done is exacerbating a low heel and as you probably know that can predispose to tendinitis. He needs his hooves reshaped and shoes properly fitted."  

Mycroft smiled, lips thin and gaze probing. "When Gregory gets in let him know. Perhaps he can get Dimmock to look at Sherlock's feet after he sees to Hurley. Anything else you'd like to share about your patient?"

"As I mentioned this morning, he has a lot of therapy ahead of him, but it's not hopeless. Tomorrow I'm going to phone that clinic we discussed and see if they can have a look at him. His behavior is pretty bad, but again not without hope. I honestly think he just doesn't know any better. Like he's been in the hands of people who either didn't correct him at all, or else didn't know how to do so without making him worse. He's smart as a whip and alert to everything going on around him. I don't ever see him being eager to please, but he is intelligent enough that I can teach him to control his nastier impulses."  

"You sound quite confident in both of your abilities," Mycroft observed.

"I am."  John replied firmly.

"Enough about the horses for now. We will just have to recount it all when Gregory comes in any case. I'm interested in you, Dr. Watson. You graduated from the Royal Veterinary College at the University of London then almost immediately enlisted in the RAVC. Two tours of duty in Afghanistan before you were wounded. What made you decide to join the Army?"   

John wasn't particularly comfortable talking about himself. It was Mycroft Holmes, he made John feel as if he was under constant scrutiny. John couldn't be more correct. It almost felt like a second interview to him. Nevertheless he answered politely to make conversation.

"I've always had a thing for horses. It was a forgone conclusion I'd end up working with them in my professional life. I went into medicine so I could look after them properly. The military was because of my Grandfather on my Mother's side really. He was in the Army, did a tour in Korea. Made it sound a bit romantic when I was a boy. At Uni I happened to read Michael Morpurgo's book, they've just made a film of it, 'War Horse'. The story resurrected that boyhood dream of soldiering like Granddad. So when I discovered my degree would be useful I joined up."     

"Charming," Mycroft offered, his face lighting up with a smile as he looked past John to the door. "Ah and here we have Greg finally. You'll have to share that story with him."  

"What story?"  Lestrade asked, grinning at his partner and then nodding at John in greeting before holding up John's cane. "You forgot this in the barn."  

"I was explaining why I joined the army. Thank you." John took the cane from Greg's hand and hooked it over the arm of his chair.

Greg popped around the table, kissing Mycroft on the cheek as he took the seat beside him across the table from John. "Is that right?"  

"He forgot it because he doesn't really need it."  Mycroft said matter-of-factly as he waved to a hovering Mrs. Hudson to let her know it was alright to begin serving the meal.

"Excuse me?" John looked at his host, startled.

"What? Why not?"  Lestrade asked, confusion coloring his tone.

"Dr. Watson was shot in the shoulder. The limp was developed while recovering from the Typhoid he succumbed to in the military hospital whilst recovering from that wound. It is entirely   psychosomatic." Mycroft pronounced, ignoring the look of surprised anger on John's face, and resigned annoyance on his lover's.

'Oh, here we go. Always has to show off what he's ferreted out.'  Lestrade sighed at his own thoughts and reminded himself that he loved Mycroft, he really did. That there was a kind and generous man behind the smug facade.

"Would you care to explain how you know that?"  Watson asked, clearly unamused.

"I am sorry if it seems I've pried, but as you were going to be living on my property, I feel justified in having investigated your background fully," Holmes reasoned.

"A background check, alright fine, but delving into my military and medical records? That's an invasion of privacy," John complained. " What exactly is it you do?"     

"I occupy a minor position in the British Government. Security is quite important to me. I did still hire you, so obviously I didn't see anything too terrible." Mycroft intoned drolly.

John gaped open mouthed, furious and speechless, barely remembering to acknowledge the housekeeper sliding a plate in front of him first as a guest. "Thank you, Mrs. Hudson."  

"Don't let him put you off, Dr. Watson. Mr. Holmes is alright on his own way," she murmured comfortingly, one hand patting his shoulder as she moved off to serve Mycroft his plate.

"Thank you, Martha. Unnecessary though that was," Mycroft interjected. "The fact is, Dr. Watson, your work here with Sherlock seems to be doing you as much good as vice versa. Let's not quibble over minor security measures."  

"Right,"  John snapped, putting his napkin to the side and picking up his fork. It was only the pleading look Lestrade had shot him across the table that had him remain seated.

"Mycroft, could you at least pretend to be apologetic?" Greg asked, one hand reaching out to cover his partners.

"Why ever would I do that. I'm not in the habit of acting, Gregory."  Mycroft rebutted in his normal cool tone. "You smell like the barn."  

"You used to like that,"  Gregory said with a hint of sadness, pulling his hand away.

The rest of the meal descended into tense silences interspersed with bouts of awkward small talk. It was only the certainty that quitting on the spot would be signing Sherlock's death warrant that kept John at the table. He resolved that dining with his employers would not be a daily habit regardless of what Mycroft Holmes expected.

~~~~~~~~~~~~~~~~~~~~~~~~~~~~~~

There were several things that happened the next morning to lift the black mood John awoke in; to convince him it hadn't been a mistake to take the job.

The first was a surprisingly long and pleasant conversation with Dr. Molly Hooper. When he had called the equine clinic he hoped could help Sherlock, Dr. Hooper--the veterinary surgeon who mostly handled of the procedure he was interested in--had the time to speak to him personally.

They discussed Sherlock's condition, and the possible benefit's of Dr. Hooper operating on him. The interaction was so pleasant John had found himself loath to end the call. He was left with the happy anticipation of a visit in three days time as Dr. Hooper had agreed to make a housecall for the initial consult, sympathetic to Sherlock's special needs.

The second thing to make John's day was the soft whickering noise Sherlock greeted him with when he arrived outside his stall, somewhat later than normal due to the phone call. It was a sound that implied the horse was happy to see him. John couldn't even really be angry when Sherlock managed to get in a quick nip as he fed him his breakfast. Especially as it had been almost more playful than malicious.

To further sweeten the day Mrs. Hudson had appeared at the barn midday with a packed lunch for John and carrots for Sherlock. He suspected rightly it was more to reassure him about their mutual employer and life on the Holmes Estate than making sure he ate properly, but he appreciated it all the same.

"Just this once, dear. Not your housekeeper."  She had told John right before informing him he was welcome to eat with the house staff anytime he liked. Donovan and Anderson apparently lunched with them, a fact John wasn't sure was encouraging or a detraction. He decided to accept the invitation for lunch the next day. Mrs. Hudson was sweet, he wanted to meet the others who worked there, and it might be an opportunity for he and the grooms to repair their first impressions of each other.  

He spent part of the afternoon with Lestrade who offered another apology and made a request that John at least try to be as willing to look past Mycroft's lack of social grace as he was Sherlock's. Then Greg introduced him to the rest of the horses in the barn. John wouldn't have much to do with them on a daily basis, but enjoyed the interaction with the gorgeous well mannered animals. Watching Greg handle them reminded him why he had initially liked the man and he looked forward to working with him.  


~~~~~~~~~~~~~~~~~~~~~~~~~~~~~~~~~~~~~~~~~~~~~~~~~~~~~~~~~~~~~~~~~

Chapter 4
Chapter Text
John looked up at Sherlock from where he sat on the ground, eyes glittering angrily. He swore the horse was laughing at him. It was the second attempt to wrap the Cold Boot--a high tech sort of ice pack--around Sherlock's foreleg. He'd been thrilled to find out Greg had them on hand and he didn't have to stand in the yard letting cool water from the hose run over Sherlock's sore tendon. Which even though it had to have given him pain relief, had caused the horse to skitter and fuss.

Each try so far had Sherlock bowling John over when he crouched down to wrap the pack around his limb. To John's dismay Anderson had seen the first spill and fetched Donovan to witness the second. They kept their distance at his request, but he was well aware of their amusement even if they silenced their mirth. Standing he brushed the dirt off his posterior and took hold of Sherlock's bridle, dragging the horse's head to him until they were eye to eye.

Adopting a low monotone he murmured to the horse, knowing it wasn't what he was saying, but the tone he was taking that would sooth the animal. "Look, you're not keen on the water so you'd better bloody well stand still for this. Stop being a berk and let me get this boot on you. Then we'll have a nice walk. I know you're having a grand time making me look like a fool, but do you really want to prove that pair right?"

He snugged up the cross ties, and picked up the Cold Boot again. John held it up, letting the horse see and smell it, as he had each time before. John chuckled as Sherlock blew out a snort and shook his head as though saying no.  "Oh yes, tough guy, it's going on."

This time when Sherlock shifted his weight and tried to knock the crouching man off balance, John was prepared and moved with him. The horse let out a shrill squeal and pawed the ground when John released his leg, the cold pack securely Velcroed in place.   

John laughed, then turned and took a bow when he heard the applause from the other end of the barn even though he know it was teasing.

~~~~~~~~~~~~~~~~

When John brought Sherlock back into the barn after his morning workout he was pleased to find his stall had been spot cleaned, his haynet filled already, and his feed bin containing a measured amount of the special low starch food John had prescribed. Being mostly on box rest, no longer the athlete he once was, the low energy feed was more what Sherlock needed. Hopefully being less sugared up would take some of the fizz out of him.  

John inhaled the sweet smell of the timothy forage in the net as he removed the Cold Boot and settled Sherlock in his box. He was grateful for the peace offering from the other stable workers. John lingered, leaning on the half door as was his wont. Sherlock regarded him curiously, uncanny intelligence behind his wide gray eyes.

"You are starting to get it aren't you. There is a way you've got to act with people. If you learn it, I promise life will be easier for you."

Sherlock snorted dismissively. John shook his head and chuckled.

~~~~~~~~~~~~~~~~~

Lunch with the rest of the staff was a pleasant break. Mrs. Hudson was a good cook and pleasant company, as were the rest of Mycroft's staff. It definitely afforded him time to correct the impact of his first impressions with the grooms as well.

"The second time he knocked you on your arse, I thought for sure you'd lose your cool." Anderson asserted, smiling unpleasantly.

"Language at the table." Mrs. Hudson scolded, swatting the back of Anderson's head as she walked past with a tray of desserts.

"Sorry, Martha." He offered though he clearly wasn't.

John's impression of him was still that the man was an idiot. Sally Donovan at least demonstrated a good working knowledge of horse husbandry and wasn't so overtly unpleasant  as they chatted over their meal. Anderson just annoyed him and made what were--in John's opinion--stupid observations.

"Yes, well, that's part of being a professional, isn't it. Keeping your cool. And I did get that boot on him eventually. Third time was the charm," John answered nonchalantly as he tucked into one of the confections Mrs. Hudson was passing around.

"The real trick will be if he ever behaves for anyone besides you." Sally said seriously. "And do be careful. I know you know what you're doing with regular horses, but he's a psychopath. No one wants to see him hurt you, John," She shot Anderson a deathly glare when he made a disparaging noise that implied the contrary.

"He's not actually. He's just too smart for his own good and had crap trainers before he came here. That can be rectified. You'll see. He's never going to be a sweetheart, but when I'm done he'll be safe at least."

"If you say so." Sally's skepticism was evident in her voice.

John forgave her that reticence.  In part because she'd pulled back her collar earlier during the talk over their meal, enough to show off the fresh scar on her shoulder Sherlock had gifted her. She had reason to fear the horse, but John intended to fix that.

~~~~~~~~~~~~~~

Two days later Greg was waiting by Sherlock's stall when he and John came in from the yard. He greeted the vet and stood back, letting him get the stallion into his stall and the cold compress off the animals injured forelimb. It wasn't until John emerged from the box that he initiated conversation.

"He's letting you put that right on and off now isn't he."

"He is. He's figured out that though it feels funny it eases the ache." John speculated.

"Go on then. He's not that clever." Greg protested, grinning at John.

"No, he is, Greg. I really think he's that aware. I've never met a horse this
observant before. You were right when you thought he was special enough to save." John assured him.

"So that other vet's coming tomorrow, the one from that clinic?" Greg asked. He moved to lean on the stall door like John was, scowling when Sherlock's ears suddenly lay back and head shook angrily at him.

"None of that." John scolded, smiling when Sherlock's ears perked and his attention turned back to him.  "Yes, she is. Dr. Hooper agreed to come here to have a look. We figured it would save trailering him unnecessarily if he wasn't a candidate. I had his x-rays sent to her since and she thought they were promising, but she's still coming out to have a peek. Coming around five, after her surgery shift."

Greg relaxed again, though he watched the horse peripherally. "Brilliant. You should invite her to dinner."

"She's coming on a professional call, not a date." John retorted, letting out a bark of laughter that made Sherlock squeal as though laughing along.

"Yes, of course. But timing. If she is driving all the way out here after her normal hours, it's only fair we offer her hospitality." Greg grimaced. "Mycroft is a bit put out you haven't been coming to dinner. Especially since you've been lunching with the staff."

"I am one of the staff. Frankly I found the dinner invitations confusing." John admitted.  

"You're a doctor. That puts you in a different class than the grooms and maids..." Greg trailed off when he saw the raised eyebrow John was giving him. "Alright, I don't really believe that either. But some of the time I'm not sure why I'm not eating my meals in the kitchen with the servants." They both laughed. "Ask Dr. Hooper to stay. It will get Mycroft off both our backs. I'll make sure he's at his charming best."

"You can guarantee that? I don't want him traumatising a colleague by making uncalled for personal observations or quoting anything from the dossier on her he has no doubt already compiled. Especially as she is Sherlock's best chance at a full recovery."

"He'll behave or one of us will be sleeping in the guest room. It's about the only threat that will make him think twice."  Greg grinned sheepishly.

"Alright then. I'll invite Dr. Hooper to dinner." John relented, amused by the look of relief on Lestrade's expressive face.

~~~~~~~~~~~~~~~~~~~~

Before his own injury and the long rehabilitation that followed, Dr. John Watson had been something of a ladies' man. He had earned a reputation amongst his unit as the bloke who could always pull a bird no matter where they were. Since returning to Britain his attempts at mixing with the fairer sex had been half hearted at best. So it was entirely Sherlock's interests on his mind as he watched the car pull up the drive the next day.

By the time Dr. Molly Hooper stepped out of her vehicle, Greg had appeared at John's side.

"Dr. Hooper, thank you for coming. I'm John Watson, Sherlock's vet, and this is Greg Lestrade, his owner." John introduced them, shaking her hand. He was silently aghast to find himself wondering how she'd look out of that labcoat, with her hair done, and a bit of lipstick. 'Old habits die hard,' John mused, firmly clamping down on the urge to flirt.  

"A pleasure to meet you both. Sherlock is in his stall?" She asked, getting straight to the point of her call.

"Yes. Right this way." Greg chimed in, stepping away and leading them to the barn.

"I just want to remind you he isn't really safe." John explained as they strolled into the barn. "I'll be keeping my eye on him, but you'll have to be alert."

"I'm sure it will be fine." Molly offered with a tight lipped smile. She was perfectly capable of dealing with a recalcitrant horse. Dr. John Watson wasn't the only equine specialist present. Molly was mildly irritated, but understood he meant well, so she didn't correct him out loud.

To both men's surprise Sherlock completely ignored Molly other than to snuffle her pocket's briefly when she entered his stall, as though she might have a treat. Instead he chose to glower balefully at Lestrade for most of the exam.

They couldn't have known one of the few in his past to really offer the horse any kindness--and show no fear at all-- had been the race track veterinarian. Dr. Adler had visited him while he languished ignored in his stall before the auction that brought him to the Holmes Estate. She had always had sugar cubes in the pocket of her white labcoat. And pain killers administered out of her own sympathy for the horse, not on the instructions of his dubious owner.

"I thought he was a perfect gentleman until he got you" Molly cringed as they watched Greg roll up his trouser leg.  A large purplish mark was already forming on his shin.

"I am sorry about that," John offer apologetically. Shooting the horse in his stall a dirty look. "Not good, Sherlock."

"I should have known better. Got complacent since he seemed so unconcerned by you, Dr. Hooper,"  Greg explained, grimacing as he unrolled the fabric and stood up. "Let's head up to the house. We can discuss Sherlock over dinner."

~~~~~~~~~~~~

Molly had been surprised and pleased by the invitation. In retrospect it made sense given she'd driven over an hour out of her way to see their horse, but she was still tickled by the kindness. There was no way she'd turn down dinner with two men who not only shared her love of horses, but were charming as well.  

"Gregory, why are you limping?" Mycroft asked as they entered the manor, but his brow unknit and a smile crossed his face as without waiting for an answer he descended on Molly. "Ah, Dr. Hooper, I presume." Mycroft tucked Molly's arm through his and lead her off to the dining room, leaving the others to follow. "Welcome. I do hope Sherlock wasn't too much of a handful."

"Actually he barely even blinked an eye at me. Though he did give Mr. Lestrade quite a kick." Molly smiled at the dapper man in his impeccable three piece suit who had claimed her attention. Obviously he must be Greg's mentioned partner.

"Oh my. Greg, are you alright?" Mycroft asked, without taking his searching gaze off their guest.

"Bruised to the bone, but I'll live," Greg grumbled. "It was the damnedest thing. Once he realised there was nothing interesting in her pockets it was like Dr. Hooper wasn't even in the stall. But he sure remembered I was there."

"I'd be tempted to say maybe he is better with women if he hadn't tried on several occasions to do bodily harm to Sally," Mycroft hypothesized as he pulled out Molly's chair for her.

"Who knows what goes on in that daft head of his," Greg complained. "Don't glare at me, John. He near broke my shin, I can be disgruntled."

"Sorry, sorry." John chuckled. He supposed he couldn't begrudge Lestrade his irritation. He took the seat beside Molly as Greg sat across the table from them. "So you think you can help him?"

"Oh yes. In fact I think you need me. Because he was ignored for weeks there is all sorts of atrophy in his tendon and it would take a really long time to reduce that with no surgical intervention. But it's a pretty straightforward repair if you are willing. He'd have to be at the clinic for a few weeks. After the operation we'd would keep him mildly sedated for a few days then begin his rehab. I'll have him exercising in our Aquatread pool once the surgical site is closed."

"Aquatread pool?" Mycroft asked curiously.

"It's like a lap pool for horses," John answered.

"It's an underwater treadmill. The water is cool and saline, to help fight inflammation. And the buoyancy allows the horse to exercise without bearing all of its own weight." Molly clarified.

"Extraordinary." Mycroft beamed at Molly before turning to John. "John, you will have to go along and continue your work on Sherlock's manners."      

Molly interrupted him, "Actually that's not really necessary. We have trainers and a behavior specialist on staff that would naturally--"

Mycroft cut her off in turn, "We are already paying John to handle that aspect of Sherlock's rehabilitation. I'm sure there will be no objection to him continuing to do so as it is his job."

Molly gaped at Mycroft for a moment, before John jumped in.

"I don't want to trespass on your facilities, but he is my patient too and I have been having good luck turning around his bad habits. For consistency's sake I would like to continue. If it's acceptable to you," he tempered Mycroft's demand into a more reasonable request.

"Yes, alright then, Dr. Watson," Molly conceded. She could understand since John had a contract him not wanting to fully lose the work to her clinic. Especially since he had sought out her help.  And she could concede on the consistency angle as well. It was clear from the difference between how Sherlock regarded Watson as opposed to how he'd lashed out at Lestrade that they had a rapport. Easier to build on that than have their trainers have to start from square one building that trust.

"John, please," he told her, happy that she acquiesced to their wishes.

"John," Molly repeated, smiling awkwardly. She looked at the fork in her hand and nodded. They seemed to be off to a good start.

Chapter 5
Chapter Text
It was almost another two weeks before the clinic could slot Sherlock in for his procedure. During that time John continued his work on stretching the tendon and more intensively on teaching the horse acceptable behavior.
He spent the greater majority of each day with Sherlock. When John wasn't actively exercising the horse, he was either hanging out in his stall -- leaning on its door from the inside now -- or in a small pasture where the horse could graze. John didn't let him roam free yet, his movement still needed to be restricted so he wouldn't hurt himself again. Sherlock foraged on the end of a long lead, John lounging on the grass nearby.
It worked beyond even John's expectations. After only a few days the horse had stopped circling at the full extent of the line and had begun spiralling in towards the man at the center of his sphere. By the end of the first week, John could reach out and stroke the nose cropping greenery right beside him. Sherlock had finally approached him on his own, joined up with John as though they were herd. It was the happiest John had been since before he'd been shot.
Sherlock wasn't used to someone who wanted to be near him without projecting fear or hatred, without lashing back at him. The horse was intrigued by this human who neither took his crap nor took a crop to him. He actually liked John. Something began to shift in Sherlock's head. Praise, something he had only previously received in the momentary glory of the winner's circle, became something to seek.
❖❖❖
"I had a pony the same color as him when I was eight."
John looked up at the unexpected appearance of Mrs. Hudson in the barn. He was loitering with the horse, having just put Sherlock into his stall after an afternoon spent out under the warm sun. He smiled as he saw she had a handful of carrots. Since his arrival she'd frequently sent him away from lunch with a snack for his charge without ever revealing the reason behind her soft spot for the animal. Now he knew.
"Did you. Shetland?" John asked, smiling at the housekeeper and waving her forward. Sherlock was calm, she was bearing a treat, and there was no time like the present to see if he could handle other people approaching him. There was still the stall door between them and John would not allow the horse hurt her in any case.
"A Connemarra. His mane was never so dark, but he was the very same dapple gray. Same habit of being handy with his teeth or a stray hoof as well," she added with a wink.
"Ah. I see." John grinned, gripping the chin strap of Sherlock's halter as his head poked out of the stall. The stallion's ears were forward as he watched Mrs. Hudson approach. That was heartening.
"If you'd like to give them to him yourself I think it will be fine. But I'd like you to stay just out of his reach and present one on a flat palm."
"I know how to give a horse a treat, John," she scolded without any real rancor.
John chuckled. "Alright then." He watched the housekeeper out of the corner of his eye, but most of his attention was on the horse. His heart leapt with joy when Sherlock carefully lipped a carrot from her hand without any sign of a desire for mayhem.
"Oh god... no no no! You've ruuuuined him."
John and Mrs. Hudson both looked up, startled at the unrecognised angry voice echoing through the barn.
"You should have just let the dog meat men have him. Look at that. Appalling. Taking veggies from old women like a child's pony. You've made him orrrdinary." The last word was drawn out into a distinct insult.
"Martha, go find Greg please," John instructed as he slipped out of the stall latching it behind him. He was fairly certain he did not need an introduction to the man in the snappy suit, standing there as if he owned the place. Not with Sherlock now screaming in fury in the stall behind him, enraged by the other man's presence.
"Yes Martha, please do." Moriarty sneered and approached Sherlock's stall. "Now that is my horse." He grinned as Sherlock attacked the stall door, laughing when John flinched and forced the top half shut against the raging animal. The housekeeper fled the barn, dropping her remaining carrots.
"He's not your horse. Sherlock was legally purchased, and you sir, are trespassing," John snapped. Ire began to consume him as he listened to all his efforts with the animal being shredded merely by Moriarty's presence in the barn. John remained outwardly calm though, except for the repeated clenching of one fist.
"Johnny," Moriarty shook his head and tisked. "Not very hospitable. Thinking about buying him back. Mycroft Holmes doesn't really want to shell out that sort of cash to fix up a washed up flat racer. No, I think he'll be going home with Daddy."
"Dr. Watson to you. I think you are underestimating Mycroft. Besides which, he doesn't own him. Greg Lestrade does," John retorted.
"Oh of course. But Mycroft Holmes owns Greg Lestrade so it doesn't really matter, does it," Moriarty quipped.
"Excuse me? Nobody owns me, not even Mycroft," Greg asserted loudly as he entered the barn, slightly out of breath. He'd come from the yard at a run when Mrs. Hudson had informed him there was a man in the barn harassing John. He'd caught only the tail end of what was said, but it was enough to infuriate him.
"Gregory Lestrade, a pleasure to meet you. James Moriarty. I'm here to buy my horse back." He held out his hand to shake. Greg ignored the gesture.
"Oh like hell you are. He still hasn't recovered from his first stint in your tender care. Get in your car and get off this property immediately," Greg insisted. His voice was not raised, yet bristled with hostility.
For a moment the three men stood facing each other down. The tension in the barn escalated to the soundtrack of Sherlock's angry shrieks and the other horses fearful whinnies as they reacted to his tantrum. Finally Moriarty spoke.
"I don't really care about the horse. But watch out Johnny, he'll turn on you eventually." He smiled nastily at Lestrade. "Tell your boyfriend to stay out of my affairs. If he keeps digging the horse dies, you die, Johnny boy, the housekeeper, everyone dies." His face lost all sane composure as he shouted. "I will ruin you!" Before turning and sauntering casually out of the barn.
"That man is purely insane," Greg muttered in horrified awe.
John did not reply, having instead turned back to the stall to try and calm his horse.
❖❖❖
"I'm telling you he's a complete nutter. Right off his head." Greg finished up his account of their unwelcome visitor to his partner.
Mycroft was deeply disturbed at the trespass. He wished John had come to dinner so he could hear his version of events as well, but the vet had remained in the stable to steady Sherlock. Looking into the background of the horse Gregory had purchased had brough James Moriarty to Mycroft's attention. Of course once he had discovered the horrible little spider and really looked into him, he'd taken an interest. His was briefly sorry Greg had ever brought Sherlock home, but then discarded the notion. If his lover's impulse buy was the catalyst for him to discover and hopefully neutralize a criminal kingpin, he couldn't really complain about the horse. He should have anticipated it becoming personal though.
"I'll have security around the estate bolstered, add some more cameras to the barns and outbuildings. He really threatened everyone just like that." It wasn't a question, merely Mycroft mulling over how crazy James Moriarty had to be to actually openly threaten his loved one and dependants.
Greg sighed and toyed with his food. He had no appetite at all. "I miss when you really were just the Minister of Traffic. When you had time for the horses, time for us."
"I know, Darling. Sometimes I do to," Mycroft said wistfully.
❖❖❖
John slept in the barn that night, and the next three as well, ignoring how achey it left him in the mornings. He curled up on the ground in front of Sherlock's stall door, on top of an old horse rug, his head pillowed on his arm. Under the edge of the blanket just below his hand lay the service pistol he'd smuggled home from Afghanistan.
❖❖❖
"John, I doubt Dr. Hooper is going to let you sleep in her barn. Especially armed." Lestrade's voice showed strain and his concern. "Please tell me you've a permit for that. No nevermind, let me just pretend you didn't point a gun at me and it doesn't exist."
"God, Greg, I am so sorry. You startled me awake. Normally I'm on my feet before anyone else shows up here. Really I can't apologize enough." John was mortified he had trained his weapon on his friend. He tried to rationalized that it was all fine though, because he hadn't in fact pulled the trigger.
"I know you've been kipping out here. Mycroft mentioned it. The new cameras. Wish he'd have warned me you were armed before I came out." Greg rubbed the back of his neck uncomfortably. He found it hard to believe his lover was unaware of John's gun. Mycroft didn't miss things like that. Therefore, Greg reasoned, it must be alright. He further pushed down his anxiety with the same reasoning John had employed. He hadn't gotten shot. Greg would not soon forget staring down that barrel however. "He really unnerved you too, didn't he."
"Yes. He did. I know Sherlock isn't exactly the friendliest horse, but even if that Moriarty hadn't out and out threatened everyone I'd have been leery. Sherlock went from taking carrots from Martha gentle as a lamb to insane rage the moment he winded him. He wanted to kill that man. Greg, I'd shoot Sherlock myself before I ever let Moriarty have him back."
"Don't worry. Won't come to that. There is no way we'd sell him now and we've bolstered our security. Mycroft says there will be a watch at the Llamrei Clinic as well."
John tuck his gun in the back of his waistband under his jumper, and gathered up the horse blanket he'd been using as a bed. "I've already insinuated myself into their facility along with Sherlock so I can keep working with him, maybe they won't notice if I just never leave," he half joked.
"Well, if they do let you hang about like that, at least get a camp cot or something. Sleeping on the ground can't be doing a thing for your shoulder," Greg advised.
"You're right about that." John said ruefully, rotating the stiff joint as he and Greg walked to the tack room so he could stow the rug. "I'm glad we had a few days for me to undo the mess Moriarty made of him. We'd never get him on a trailer without sedating him in the state he was in."
"Don't I know it." Greg agreed. "I'll bring the truck to the paddock around eleven. That gives us time to get him loaded and to arrive at Llamrei by one when we are expected."
"I think we'll need more time than that. He was drugged when he came here, wasn't he?" John asked skeptically.
"Yes. The handlers at the auction yard convinced me it was the safest thing for him since he was already damaged." Greg admitted.
"We'd better allow ourselves more than an hour to get him on board," John suggested. "I think it was the easiest thing for them, not the safest for him. It may be common practice, but mixing drugs with the stress and adrenaline they could have put him in cardiac arrest. Can you have the trailer ready at ten instead?"
"Of course." Greg answered, following John as he began his morning routine. "Do you even leave the stable now?" he joked.
John chuckled, grabbing Sherlock's haynet to fill. "Yes. I'll give him his breakfast then head to the cottage for coffee and maybe some breakfast of my own. Later, I'll go to the house for lunch with the staff like I do everyday. After that, I've been coming back here until dinner. If I decide to eat with you and Mycroft--"
"Which you haven't since Moriarty appeared," Greg interjected.
John rolled his eyes at Greg, who snorted. "I've just been grabbing a sandwich in my own kitchen under the circumstances. I eat, have a quick shower, then head back here to bed down. You and Mycroft have each other. To look after yourselves and Mrs. Hudson. Sherlock just has me."
Reaching Sherlock's door, John slipped through, holding it open for Greg. Who hesitated -- only for a moment -- before following John into the stallion's stall.
"He'll be too interested in his meal to want to menace you." John teased, chuckling when Sherlock had his muzzle in the hay before he had even hung the net. "I want him to get used to people other than me. I was so excited when he took that carrot." John's face creased with irritation.
Greg stayed near the door, not crowding Sherlock. The horse had definitely noticed he was there. One ear flicked back, orienting on him, but that was the only indication he gave of acknowledging Greg's presence.
The fact he seemed disinclined to tap Greg on the shins again, or worse, was wonderful. He could happily live with being mostly ignored by Sherlock. It was an improvement.
Sherlock whipped his head away from the haynet, looking expectantly between John and his grain bucket.
"No, not this morning, Genius. You are eating light so there are no tummy aches on the road. Hay is all that's forthcoming," John admonished cheerfully. Both he and Greg laughed when Sherlock whinnied then buried his face back in his hay as if he understood.
❖❖❖
At ten o'clock sharp Greg backed Mycroft's horse trailer into the paddock where John normally exercised Sherlock. Donovan and Anderson waited nearby, summoned by Greg in case the loading was difficult. They all three watched as John lead Sherlock out of the stable, each reflecting on their individual feelings towards John's ability to control the unruly stallion.
When Sherlock spotted the truck parked in the pen he balked. Coming to a complete halt, he dug in his heels. John let him back up a few feet before putting pressure on the lead and urging him forward again.
But Sherlock was not having it. He knew a trailer when he saw one. Sherlock did not wish to leave this place that had become his sanctuary, nor did he want to leave John with his confident leadership, gentle hands, and kind words. He jerked his head hard, ripping the lead out of John's grip and fled back into the barn.
Greg clenched his teeth and cringed. Sally gasped and bit her lip. Anderson snickered until Sally smacked him.
"Should we go help him catch him?" Donovan asked their boss.
"No. Not yet. Let John handle it until he says otherwise. This is his show." Greg replied, his tone more confident than he felt.
John found Sherlock cowering in his open stall. He murmured softly as he approached the quivering horse. For a few moments he didn't touch the lead. John stood by his head and stroked Sherlock's neck, waiting for him to calm down.
"I know you are worried about where we are going. I promise nothing bad is going to happen. We are just going to go visit Molly. I think you liked Molly. Or at least didn't hate her. I didn't care much for having that rope ripped over my palm, you big git. I will be very cross if I blister." He kept up the prattle, which was really merely white noise to sooth the stallion, as he took up the lead rope again.
Sherlock refused to leave the stall at first, but John spent a good ten minutes patiently coaxing him out. This time he closed the door behind them. John was glad he'd asked for the extra loading time and did not have rush Sherlock. He stopped whenever the horse did, but did not allow him to fully turn back. Finally, they re-emerged from the barn.
Slowly they crossed the yard, and after another short back and forth at the gate, John got Sherlock into the paddock. The horse turned his head to the other three occupants of the space, shrieked and laced his ears back.
"Could you all move to the other side of the fence please." John asked, not taking his eyes off the horse. He grinned when they complied and Sherlock's stress level dropped visibly.
At first, he did not approach the trailer. Instead John launched into one of their typical workouts, lunging the twitchy horse in a circle to burn off more of his nervousness. When Sherlock's head drooped and his ears relaxed, signs he was in a calm place, John lead him to the trailer.
He did not immediately try to lead the horse onto the conveyance. John knew if he did Sherlock could go off like a flash for all he was fairly submissive at the moment. He let Sherlock sniff and paw at the loading ramp for a few moments. John stepped up onto the left side of the ramp, lead loose, and at first Sherlock followed. But he paused with just his front hoofs on the ramp, unwilling to go forward. John put a slight pressure on the rope and Sherlock immediately backed up. John stayed calm, though his face was a bit grim as he followed the horses retreat. It was disappointing, but totally expected.
For the next forty minutes John never got any closer to actually loading Sherlock than those two feet on ramp. The horse side stepped, balked, reared, and generally did his best to try his trainer's patience. Composed as always, John persevered until once again they stood halfway in. Sherlock's head stretched into the space, his nostrils flaring as he had a peek.
Greg was pleased with John's steadfast aplomb. Sally was amazed John was unhurt and still in control. Anderson was just annoyed it was taking so long.
"We could put a rope behind his rear and Sally and I can shove while you pull," Anderson suggested.
"Oh yes. Let's do that. Let's totally finish the job of wrecking him for trailering with a little extra trauma," John answered, hoping the sarcasm came across even though he kept his tone neutral for Sherlock's sake. "Forcing him will do wonders for his temperament problems, and absolutely no one will get hurt."
"Honestly, Anderson. Sometimes I wonder why I hired you," Lestrade growled. "Right. Off with you. Go make yourself useful elsewhere, the both of you. I think John and I can handle this."
"I didn't say anything!" Sally protested.
"I know. I'm not chastising you. But they might do better with less of an audience," Lestrade soothed. Sally rolled her eyes, huffed, and trailed after Anderson as he made his retreat.
John didn't suppress his chuckle at Greg sending the grooms away. It didn't make a bit of difference to the horse. Sherlock's attention and distrust were too riveted on the truck to even notice their departure. But it lifted John's spirits. He returned to the method he had been employing. When Sherlock backed away, John put pressure on the lead. When Sherlock moved forward in the desired direction he let the lead go slack and praised the horse. Another twenty minutes of that subtle game and John was finally slotting the butt bar in behind the loaded horse.
When the ramp was folded up and John inside cross tying Sherlock, Greg poked his head in the open man-sized door at the front of the vehicle. He grinned when he saw Sherlock with his nose already in his haynet. "You my friend have the patience of a saint. As usual I'm thoroughly impressed with how you manage him."
"Thanks." John turned a happy grin on Greg.
Notes:
I had no intention to add Moriarty or any thriller edge to this. It was meant to be a sleepy little tale of boy meets horse, boy gets girl. That's it. Moriarty was never meant to be more than a mention of the wretched surroundings of Horse!Sherlock's sad past. However apparently that mention allowed the bastard a foothold in my brain.

One minute I was writing this totally "awwwwwwwww" break through Sherlock is healing/John is happy moment and the next thing I know Moriarty is screaming Noooooo! No. No. No. in my head and then suddenly it was being typed. I've had to totally revise my plot outline to accommodate the fucker. LOL

So yeah. A vein of dangerous excitement has been interjected. Hopefully it's not too weird feeling.
Chapter 6
Summary:
Have added a new horse person to my little family of editors! Thank you too DeathEchoes for her equine expertise (and helpfully catching a couple typos too)!

Just a reminder, I am a compulsive reviser. So I will often re-write portions after things have been seen by my editors. So any mistakes you see are mine, not theirs. Please feel free to point them out!
Chapter Text
Getting Sherlock off the trailer proved much easier than getting him on. Though he was skittish -- dancing on the tips of his toes and shrieking at anyone other than John who got close -- within a few minutes of arrival he was settled into a box.

"That wasn't too bad now, was it," John soothed. He was in the stall, leaning on the wall, waiting for Sherlock to calm himself. The sliding door of this box didn't afford him a half door to lean on like the old fashioned stable at the Holmes estate. John had come prepared to entrench himself. Tucked into a corner of Sherlock's box was a bag of clothes, the sleeping bag Greg had dug out of the attic, and a sack lunch made by Mrs. Hudson. He had a paperback novel crammed in his back pocket to read if he got bored, and no intentions of leaving unless they threw him out. He smiled when Molly appeared.

"Hello, John. That was exciting wasn't it. He is quite a handful." Molly said, returning the smile shyly. John wasn't at all her type, she prefered tall dark-haired men, but there was definitely something intriguing about him. Sherlock was not the only one who found himself unexpectedly drawn to the ex-soldier.

"He's had a few rough days even before having to cope with the trip. Mycroft explained? About his former owner?" John asked, coming out of the stall to talk to the other vet.

"Yes. Ugly business that. Some people shouldn't be allowed to own animals." Molly pouted at the thought of the beautiful horse in the hands of an abusive keeper.

John had to stifle a smile. It didn't seem appropriate given the topic, but her moue was a bit adorable. He cleared his throat and composed himself. "Yes well, some people should be locked up. Moriarty belongs in a padded room or a prison cell."

Molly wrinkled her nose and nodded. "I suppose. I um... I noticed that Mr. Lestrade -- Greg -- drove off without you. Were you going to get a cab all the way back? You weren't planning on working Sherlock today were you? His operation is first thing in the morning. Oh, oh, Dr. Sawyer -- our director -- she said given your credentials you're welcome to scrub in if you want. I think she assumes it will be a extra hand in the O.R. for free."

John chuckled as Molly spit that all out. "No, I didn't plan to exercise him today. And I would absolutely love to attend the surgery. No, I'm not taking a cab. Since the incident with James Moriarty trespassing and issuing death threats, I've been bunking with Sherlock for security's sake."

"Oh..." Molly sucked her lower lip in. "I don't really think you can do that here. But we just got this whole new set of security cameras. Which was unexpected. Mr. Holmes donated them. So it's probably not really necessary..." She trailed off. "You aren't going anywhere are you?"

"Not unless you have me removed. Sorry, Molly. This man is dangerous. I was rather hoping no one would question me being here. So if you could do a bloke a favor, and not bring me to your director's attention..." John left the question hanging, catching her eye and flashing his most charming smile. He knew he would get his own way when a pink flush rose in her cheeks.

"Alright then." Molly hated being unsure. Normally she was a perfectly capable person. She was a doctor of veterinary medicine, intelligent, and confident in herself and her abilities. She rather thought John was taking advantage of her pleasant disposition and the uncertainty of unusual circumstances. It wasn't often she had patients that came into her care under death threats, with secret service guardian angels planting cameras, and their own personal twentyfour hour vet, trainer, and bodyguard balled into one.

John meanwhile was noticing that they were of a similar height. He had an inch or two on Molly, but they were definitely comfortably eye level to one another. He licked his lips unconsciously and they had a moment of uncomfortable silence.

Molly blinked, nostrils flaring as she sucked in a deep breath and looked away. She opened her mouth to say something, then closed it again. Dr. Watson was definitely a distraction.

"Yes, fine. It's all fine." John broke the tension, remembering where he was, and who he was speaking to. Molly Hooper was a respected colleague, scheduled to operate on his horse in less than twenty four hours, not some girl at the pub he thought he might fancy.

"Alright then. I'm just going to get back to work. If you need anything, you have my number. Text me." Molly offered hesitantly. She smiled and blushed again when John beamed at her.

❖❖❖

Left alone, John made himself comfortable, sitting on the rolled up sleeping bag propped against the corner in Sherlock's stall. The other staff largely ignored him, those that even realised he was there, tucked away as he was. To those who asked, Molly discreetly implied without coming right out and saying so that he had permission to remain.

He watched Sherlock explore every inch of the strange box, nosing the corners before going to the door to take in the smells and sounds of the other horses. He whinnied abruptly, snorting and shaking his head when he got answers from up and down the barn.

"Hush you. No riling everyone up. All of these ponies are injured. They don't need you making a fuss." John tutted at Sherlock.

The horse paced the stall for a few more moments, occasionally snorting, but offering no more loud calls. Eventually Sherlock stopped circling the small space and came to a standstill, his head bending to nudge the book in John's hand. He sought the attention of the now familiar face.   

Grinning John lowered the novel and stroked Sherlock's velvety nose. He knew he was in a vulnerable position, sitting low to the ground in the stallion's stall, but had no real fear. If anything the touch of danger was a bit exciting, as was the obvious show of friendship from the animal everyone else regarded as unsafe.  

"We'll get you through this, Genius. Everyone thinks you're nutters, but you know who you can trust, who understands you. Don't you." John murmured, eyes drifting back to his book as Sherlock lifted his head and went back to the door, staring out at nothing. Though he appeared engrossed in the story -- it barely held John's concentration -- most of which actually was devoted to his horse.

❖❖❖

With John at his head in the operating theater, steadying him and holding his attention, Sherlock didn't even flinch when Molly ran the needle into his vein. She was relieved when Sherlock relaxed enough for the veterinary technicians to enter the stall and help support him as he sank down and settled fully into unconsciousness. She wondered how much of a ruckus the horse would have put up without Dr. John Watson present, and if the man would be looking for employment after his contract with Mycroft and Greg was up.

John's thoughts were purely for his horse and the surgery he was about to undergo. He watched with interest as the anesthetized animal was winched into the air, hauled across the room, and lowered onto a large, low, well padded operating table.

The techs and nurses swarmed around the unconscious horse, hooking up monitors, IVs, and breathing apparatus as Molly and John prepped the injury site. Soon enough he had the very rewarding experience of assisting Dr. Hooper as she deftly opened Sherlock's foreleg and began the intricate repairs. For the second time since returning from Afghanistan John Watson fell a little bit in love.

❖❖❖

The first thing Sherlock heard as he struggled to consciousness after the operation was John's soothing voice. As they had when he was anesthetized, Sherlock's rise from the floor was assisted by several vet tech, John near his head to keep him calm.

"You're alright, Genius. We've got you,"  John murmured as Sherlock's legs began to steady beneath him. "Look at that. You're up and ready to go aren't you." John teased quietly, rubbing Sherlock's drooping head under his forelock, smiling fondly at the wobbly horse. The slight panic Sherlock had exhibited on initially waking seeming to drain as John's voice pierced his growing awareness. "You are on your way back to tip top shape, my friend. Sweet Dr. Molly did a grand job."

Having just entered the stall, Molly blushed and pretended not to have heard the flattery. She had been called away to check on another patient while Sherlock was waking, but returned as soon as she could.  "Glad to see him up." She ran her hands over Sherlock's shoulder and kept talking in a low voice so he knew she was there before bending to check the casting around Sherlock's bad leg. "He's going to favor it for sometime as it heals. We can try walking him back to his own stall soon if you like."

"A few more minutes to be sure he is ready. Thank you, Molly. You and your team did a cracker job. I am very impressed. Steady hands, great technique, it was beautiful to observe." John's compliments were sincere, but if they made her smile like that, so much the better in his opinion.

"Thank you. I'm really proud of what we do here. It's good to be appreciated." Molly wished she could remain entirely professional, but there was this ridiculous fluttering in her stomach that really had less to do with a well executed successful surgery and everything to do with a certain handsome army vet and his bright even smile.

Though both of them thought they were behaving foolishly, the light flirting continued underneath the guise of discussing Sherlock's continuing prognosis as they waited for him to be stable enough to slowly walk him back to his box.  

❖❖❖

Greg appeared the next day around noon. Dr. Hooper was in surgery again -- so after a brief check in with Dr. Sawyer --  he went to Sherlock's stall to find John. He knew the vet in his direct employ could give him the update he wanted without waiting around to take up Dr. Hooper's valuable time. He needed to drop off John's care package from Mrs. Hudson anyway.

"Would you look at that." Greg offered as he peered into the box, seeing Sherlock standing, calmly eating from his haynet. "You'd hardly believe yesterday someone was cutting into him."

"Greg, Hi." John opened the door and slipped out of the stall. "It really is amazing what they can do for a horse now if someone cares enough."

"Brought you food." Greg handed John a small cooler. "Mrs. Hudson wasn't having with just sending a couple of sandwiches again. She says if you must live in a barn for weeks, you should at least have a proper supper to look forward too."

"That's good of her." John grinned and took the container from his friend.

They spent the rest of Lestrade's visit catching up on Sherlock's condition. Greg couldn't help but notice how John went on about Molly Hooper as much as he did about Sherlock. It put an amused grin on his face as he thought, ' Someone has a crush .'

❖❖❖

"Would you like to take a shower?" Molly asked John.

"Excuse me?" John asked, blinking at the other vet's conversational opener. She had walked up to him just as he had finished mucking Sherlock's stall, a chore he took on here as he had at the Holmes Estate.

"It's just you've been here four days and I thought... well I only live two miles down the road so you could could pop over, use my bath and come back pretty quickly." Molly explained, hating herself a bit for the heat she felt in her face that she was sure meant her cheeks were flushed.

"Oh. Yes. Thank you, Molly. That's very kind. Better than washing up in the staff loo," he admitted sheepishly. "If it's alright, I'll go when Greg stops by. Then he can stay with Sherlock."

"Okay then. Yes. That works." Molly nodded, started to walk away then came back. "Right. Let me give you my spare key. Then you don't have to find me when he arrives, you can just go. It's just up the road. When you go in through the garden door, be careful not to let Toby out. He's the dark tabby with the blue collar. Came to me declawed so I don't let him out alone or the barn cats worry him..."

John listened to her instructions about which cats should stay in, which ones should stay out, and which could do come and go as they pleased with a bemused expression. Crazy cat lady looked good on her and he absolutely was not imagining her showing him her bathroom in person.

And Molly certainly wasn't thinking about John naked in her tub either.
    
❖❖❖

"Wilkes was arrested. Van Coon too. And the Irene is having a damn hard time keeping the racing commission off my back."

Moriarty slammed his palm down on the desk. "Mycroft Holmes. I really don't like him, Seb. I thought he might be fun, but nooooo. He's not a reasonable man. And now he's is just in my way. I think Mr. Wilkes and Eddie need to become prison statistics. And sell the rest of the horses. The betting fixes were getting to be small potatoes anyway and you're far more useful with a sniper rifle than as a trainer." Jim snickered and wiggled his eyebrows at his second in command. "Save your crop though."

Moran rolled his own eyes and turned to leave. "Sure thing," he drawled.

"Wait." Moriarty commanded, pulling his computer into his lap as he kicked his feet up onto the desk. "I need to send a message. I want you to pop down to Llamrei and kill that horse. That should be a nice warning shot over the bow before I sink Holmes."

"Means killing either Watson or Lestrade then." Moran observed without concern.

"Not that it's a problem for me, obviously, but why?" Moriarty asked nonchalantly as he began opening programs.

"Well since you got up in his face..." Moran grinned when Moriarty snorted, "Since you got up in his face, Watson hasn't hardly left the horse's side. Sleeps in the fucking stall even at the clinic. It's weird. I've had people monitoring the camera feeds round the clock like you asked. Watson's developed a routine. The only time he has left that barn other than short random loo breaks is to go round to the other vet's place to shower. Lestrade keeps watch then."

"And people say I'm crazy. It's just a fucking horse." Jim laughed.

"Which you just instructed me to execute." Moran pointed out brashly.

"Don't get smart." Jim snapped, looking up from his computer. Moran just grinned at him.
For a moment Moriarty thought it hardly all seemed worth it. Everyone and everything was so fucking dull in the end. Boring. Even Sebastian -- of whom JIm was passing fond due to his natural inclination to take any orders no matter how outrageous, his casual enjoyment of causing mayhem, and his lovely tight ass -- was ultimately just another toady. Dull, dull, dull.

Moran mocked standing at attention and saluted Moriarty, spoiling the effect with a wink. Jim thought he was far too familiar, even for a favored pet.

"Harumph. Let's see what Uncle Mycroft has for us today. It's so cute that he thinks he is the only one who can hack CCTV. Oh. Oh my. This I can use. I can definitely work with this. Go take care of Wilkes, Van Coon, and shutting down the racing operation for now. Come back when you've finished and I'll have further instructions. And I mean it, keep that crop."

"Whatever." Moran quipped as he left, grinning again as Jim flipped him off without looking up from his computer again.

Moriarty smiled wickedly at his screen, watching John Watson kissing Molly Hooper outside Sherlock's box.  "Oh Miss Hooper, I've been so very bored. But now I have the coolest idea. You are going to be so helpful."

❖❖❖
Chapter 7
Chapter Text
John pulled away from Molly, surged back for another quick peck, then stepped fully out of her personal space with an audible groan. "I am so sorry. That was completely unprofessional. I don't know what I was thinking... well I do, you're absolutely stellar, but still. But I know. Not here, not now," he apologised, even as he reached out to take Molly's hand in his.
"It's alright. I mean... okay... maybe not here. But really otherwise it was quite alright... Very." Molly stammered, both shocked and thrilled that somehow today's discussion of Sherlock's prognosis had turned into being snogged in the barn. She did realise it was wholly inappropriate work behavior, and yet that just made it that much more exciting.
"I'd like to do it again," John told Molly, his voice gruff with attraction in a way that made her stomach clench pleasantly. "Not now, well yes now, but I will exercise self control. When this is all over, the threats and having to babysit Sherlock round the clock, I'd like to take you out."
"Yes. Please. I'd like that too." Molly bit her still tingling lip and glanced at the horse in his stall. "John, do you really need to be here constantly? We haven't had any intruders, there are cameras everywhere. That Moriarty hasn't shown up or tried to contact the clinic at all since you've been here. That's five days now."
"You haven't meet the guy. The look on his face when he threatened not just Sherlock, but everyone I know. It's not something I'll likely forget and I've been in a warzone. He needs me, Molly. I like you. A lot. I do want to pursue this. And we will just as soon as it's safe," John explained. Though there was regret in his tone, it was clear where his priorities lay.
Molly couldn't fault him, but she did feel a spike of jealousy that made her a bit ashamed of herself. Animals couldn't look after themselves like people could. All three horses in her own tiny barn were rescues, so she really did get how attached and protective a person could become. And Sherlock, for all his bad habits, was a very special animal whom she also liked very well. But Molly hadn't been kissed like that in ages. She tried to ignore the ache of disappointment. "Yes, alright. It's fine. Raincheck then." She gave John a tight lipped smile.
"Promise," John asserted, squeezing her hand before releasing it. "You can bank on that, Molly Hooper."
❖❖❖
The front legs of folding chair John was sitting in banged to the ground as he spotted Mycroft sauntering into the premises. He'd been leaned back against the wall just outside Sherlock's door, chair tipped up on its rear legs. The laptop Greg had brought by with his dinner the night before was propped on his knees as he read an article on some promising research into therapy with stem cells on horses with bowed tendons. At his primary employer's appearance John quickly rose to his feet, snapping the computer shut and setting it on the chair. "Mycroft, hello. Good to see you."
"Likewise, John." Mycroft smiled, handing John the parcel with his meals in it, and leaning on his umbrella. "How are you and your patient?"
"We are both doing well. Dr. Hooper is a great surgeon, and this place is top notch," John began, launching a conversation detailing the operation and Sherlock's convalescence. When the topic was exhausted he couldn't resist asking. "So where is Greg today?"
"He was unavoidably detained elsewhere," Mycroft offered.
John's expressive face fell into a look that screamed skeptical. It annoyed him sometimes how Holmes always seemed privy to everything and unwilling to share almost anything. "Really. Lestrade was busier than you? No third world coups today I presume."
"John." Mycroft's eyes rolled slightly. "If you must know he's meeting with a potential buyer for Acorn. Lovely girl, quite keen on the acquisition. I told Greg I would come so he could get on with the sale. But I do have an ulterior motive," Mycroft admitted.
Chuckling John nodded and crossed his arms. In the weeks over which he'd come to know Mycroft, he had learned the bureaucrat did almost nothing without working several different angles. "Alright then. What's this really about."
"Dr. Sawyer has been phoning Gregory to complain. She is uncomfortable with you residing in her facility. Which is meant to house recuperating horses, not humans..."
"I'm not leaving him, Mycroft." John crossed his arms and adopted a hard, stubborn look.
"I don't want you to. I am as concerned about the threat as you are." Mycroft scowled when John's skeptic face returned. "I've done some negotiation with Dr. Sawyer. You may stay. However a folding cot will be delivered and you will shift to sleeping in front of his door, not inside Sherlock's stall. The director has legitimate concerns over the dangers of you being unconscious whilst closed in with the horse. Mostly about how quickly it could become an insurance nightmare for her clinic."
"Sherlock won't hurt me. Not intentionally. I'm fairly certain I'm the first person he's ever felt able to trust. We get on fine sharing space." John protested, even though he knew it was only partly true. Sherlock clearly did like him, thrived under John's care and wanted him around, but the horse would always be unpredictable. It was just his nature. That being said, not being safe in no way impeded John's desire to work and live with the animal.
"In order to prevent her having you removed from the premises, you will humor Dr. Sawyer's request. It is not unreasonable. Also please do remember there are television cameras throughout this barn and the grounds that are being monitored. Especially when Dr. Hooper appears..." Mycroft paused significantly, "...to confer with you."
Eyebrows climbing towards his hairline, John looked briefly embarrassed. Then he squared his stance, shoulders rigid, and nodded curtly. "Understood."
For a moment, Mycroft studied John, smiling enigmatically. He understood the veterinarian was not ignorant, that John knew the way he interacted with Sherlock put himself at risk even as it minimized the danger to those around them. He was also positive John understood that his advance on Molly in her workplace, however welcomed, could have been compromising to both of their reputations. It occurred to Mycroft that this, in and of itself, was a big part of the attraction. John wanted to be needed, wanted to help, but he was addicted to a bit of danger as well.
"It's a good thing you stopped seeing that therapist. She had it backwards. You aren't haunted by the war, Dr. Watson. You miss it," Mycroft pronounced smugly.
John stared at him incredulously, jaw visibly shifting as he ground his teeth. It wasn't worth the argument, so he held back the bitter retort on the tip of his tongue. In part because deep down he wasn't entirely sure he had a leg to stand on. He returned to his seat, plunked his computer back on his lap, and pointedly flipped it open. "Goodbye, Mycroft."
❖❖❖
Two days later, John was just bringing Sherlock back from his afternoon pool therapy when Lestrade appeared. "Hello. You should have gotten here an hour ago. Then you could have watched them put him on the aquatred. He snorts and squeals, but I think he actually likes it."
Greg laughed as Sherlock demonstrated said squeal for him, and slid the stall door open for John. "I'll have to arrange to come for that another day. He looks great, still a bit of limp but that's too be expected I suppose."
"It will go away eventually." John reassured. "He will probably always feel it on cold wet days, but don't we all have aches." Settling Sherlock into the stall, John popped back out reaching for the bag Lestrade carried.
"Clean clothes." Greg offered as he handed it over.
"What? Really? I didn't need laundry yet." In point of fact, Molly had taken his laundry already and done it for him so he wouldn't have to ask Greg. He thought a busy woman like herself shouldn't be wasting her time doing his washing, but she had insisted she would just be throwing it in with her own. She really was too kind.
"These aren't barn clothes. You're going to have your shower, get dressed up, and ask Molly out to dinner." Greg asserted.
"Greg, do you really want to leave the barn unwatched that long? I know Mycroft has everything under surveillance, but how quickly could anyone watching the cameras intervene?" John protested.
"That's why I'm here so late in the day. I'm going to stay with Sherlock." Greg explained, breaking out in a grin.
John cringed and tried to think of a way to get out of Greg's offer. While the idea of taking Molly out was very attractive, he knew he would fret. John counted on his military background to defend himself and the horse. Greg was smart and fit, but could he hold his own if trouble arose?
"I don't know. What if something goes wrong?"
"If something goes wrong medically I'll alert the staff. If there is trouble of a more dangerous nature, I have a number from Mycroft on speed dial that would have this barn crawling with agents in minutes," Lestrade assured.
John of course had a similar panic number programmed into his mobile. He wasn't sure if it made him feel safer or just more worried about the power Mycroft wielded. Greg could read the indecision in his face and pulled his ace card.
"I saw the CCTV footage before Mycroft erased it. That was a pretty brilliant looking kiss, John. Take the girl out, spend a few hours getting to know her outside work."
John was mortified at the thought of Greg and Mycroft sitting somewhere cooing over a video feed of him and Molly making out in the barn like teenagers. Never-the-less he gave in. It was difficult to say no to something you actually wanted to do and Sherlock was technically Greg's horse.
"Fine. Alright then. You know he kicked one of the techs yesterday? He's getting good at pretending to be a gentleman, but he'll still take a blatant opening if you leave it."
Greg smiled, bemused at John telling him how to handle with the horse. He reminded him of a parent instructing a new babysitter on how to cope with their problem toddler. "John, I know. Besides, I'm just playing security guard. He's in his stall for the night, so I've not actually got much to do. I'll be sitting in your chair, borrowing your computer under the pretense of answering my work email, but more likely playing endless hands of solitaire. Go find Molly before she leaves and ask her out."
❖❖❖
To John's delight, Molly had enthusiastically agreed to go out to dinner with him, his treat if she drove. There was an nice Italian place not too far away they agreed upon.
He found it a bit strange, getting ready for their first date in the home of the woman he was taking out. That hint of oddness was more amusing than truly disconcerting, as was unpacking the bag of clothing he'd been provided. Opening it after he showered, it was quite clear to John that it was Mycroft who had chosen his outfit. His only solid white dress shirt, his very best pair of trousers, and the jacket he only wore to interviews, weddings and funerals. To top it all off, neatly rolled up in the pocket of his jacket, there was a tie -- a tie John had never seen before in his life that probably cost more than the rest of the ensemble combined. That made John laughed loud enough that Molly -- getting ready in her room -- heard and smiled at the sound.
John stepped out of Molly's loo just as she came out of her bedroom. They both stopped short and sucked in a breath. While John had already imagined her dolled up and was pleased to see she exceeded his fantasy, Molly was pleasantly shocked at just how good John cleaned up. Not that she hadn't been attracted to him in the rough, dressed in barn clothes with a bit of stubble. That definitely had it's own appeal. Tonight however John was quite dapper and she felt her cheeks heating.
They tried to speak at once. "You look great" and "You're positively stunning" coming out simultaneously. Their laughter broke the tension -- though it had been good tension.
"Molly, you are gorgeous." John spoke first, gesturing for her to proceed him down her stairs.
"You look really amazing too," she offered sincerely, smiling shyly before starting down.
John let her go first, not just because it was the gentlemanly thing to do, but also to watch her walk. He looked up too quickly when she paused to look back up at him near the bottom, and Molly realised what he'd been up too. She stared at him wide eyed for a second as he tried to appear nonchalant before she broke into giggles. "I wanted to thank you again. For helping in my barn."
"I'm well acquainted with cleaning stables and helping out meant more time to enjoy your company over dinner." John countered. Though assisting Molly with her chores when they'd first arrived at her home definitely freed up more of their time together for fun, they both knew he would have helped her anyway.
"Well thank you just the same." She reiterated, looking down as she pulled her gaze away and continued down.
❖❖❖
Recognizing a date when he saw one, their waiter sat them in an intimate booth, not too close to the other occupied tables. Slow weeknight business allowed him to ensure them a modicum of privacy and hopefully a bigger tip for himself. He brought them a candle along with the menus.
After ordering a bottle of wine and appetizers for them, John leaned across the table and dropped his voice to a playful secretive tone. "I think the waiter is playing the role of wing man this evening."
Covering her mouth with her hand, Molly stifled a laugh before adopting a similar tone. "I think you might be right. I'm also fairly certain you don't need one."
John couldn't have smiled brighter if he'd tried. The next couple hours were spent getting to know one another with a liberal dose of flirtation between courses. They talked about their careers, their uni days, brief bits of family life, all while trading playful looks and furtive touches across the table.
"So, what made you join the military?" Molly asked, sticking her fork into their shared tiramisu.
John paused before answering, his tongue sliding over his own lips as he watched the fork slip between hers to consume the morsel. "My Granddad was in the Army. He served in Korea. Bit of an inspiration, his tall tales. I will say actually being in a war zone was not so romantic as he made it sound when I was a boy." John's chuckle brought a smile to her face.
"You came home because you were shot, I remember you saying. That's unusual isn't it? Medical personnel getting shot. Usually when you read about them as casualties it's I.E.Ds hitting a transport or the like." Molly trailed off as she saw his lips thin, and his brow crease, afraid she had been insensitive.
Unconsciously, John smoothed his own forehead with his fingertips -- Molly longing to do it for him -- before he answered. "Vets are a bit different over there than human doctors. There aren't as many of us for one thing. So we got sent out and about quite a bit more. I spent a lot of time in the countryside treating the local livestock. We offer up our services as part of the winning hearts and minds philosophy. In addition to the dogs that are everywhere, guard dogs, bomb dogs, strays taken in by the troops as companions, I frequently treated the native sheep, goats, cattle and horses. But I was especially fond of our own Army horses.
They are a necessity for getting into some of the more remote parts of Afghanistan. There are places even Ridgebacks can't get to, spots there is nowhere to safely land a chopper. Horses are resorted to then for transport. When we got notice that there was some sort of illness running rampant through the pack horses our boys were using in the hills, I stepped forward. Volunteered to go to examine and try to treat them. I went in on my feet, but came out on a stretcher. Always knew it was a possibility."
"Did you find out what was wrong with the horses before you got hit?" Molly asked, then grimaced, fearing she had overstepped again.
John smiled, amused at Molly's question. Clearly they had similar priorities in life. "Burkholderia mallei. I didn't find out till I was already home. Got shot while I was taking the cultures. My tech, Murray, was kind enough to send me a note with the results while I was in recovery."
"Glanders?" Molly asked, eyebrows raising. The bacterium in question had been eradicated in the UK since 1928, and imported horses from at risk areas were always tested in quarantine. She'd never actually seen a case of it.
"Mmm hmm. It's endemic in the Middle East. It's just horrible." They finished their dessert with an in depth chat about bacterial infections in horses than would have put most people off their food, and the average person would find anything but romantic. To John and Molly however, it was a brilliant conversation that served only to foster and cement their growing affection.
Walking back to Molly's car, John took her hand, meshing their fingers and giving them a light squeeze. He felt a real connection between them with their matching sensibilities and undeniable attraction to one another.
That pull was clearly demonstrated to be mutual when instead of unlocking the passenger door for John, Molly leaned against it and tugged him to her by their joined hands. It was her turn to play the aggressor as she closed her eyes, tipped her head and leaned in for a kiss that wasn't the least bit chaste.
Molly shook her fingers loose from John's and wrapped her arms around his neck, melting into the kiss as he matched her ardor. His hands clutched her hips through the thin material of her dress, and they almost forgot they were on a public street.
Arousal beginning to consume him, John pulled back from the kiss. He pressed his forehead to Molly's while they both caught their breath, feeling slightly cross eyed from trying to see her expression up so close.
"Take me home with you?" John offered, his voice rough with his interest.
"Yes, please... oh..." Molly pouted. "Wait..."
"Wait? What's wrong?" John asked, reeling back a few inches to better see her face.
"What about Sherlock?" she asked, worry creeping into her tone.
John grinned and kissed the end of her nose. If he had succeeded in anything this evening, it was drawing her into his paranoia the horse was in grave danger. However it wasn't as if Sherlock was alone.
"Greg is there. He won't let anything happen to the big git," John assured her.
❖❖❖
Molly's room was a bit more pink than John expected, but at least it was an adult sort of pink, a rose color accented with florals that had more of a Victorian feel than that of a little girl's room. Her bed was soft, her body firm, and both were delightfully yielding.
❖❖❖
Chapter 8
Chapter Text
When it rolled into the start of the fourth hour, Greg resigned himself to sleeping in the Llamrei stable. He hoped John's cot was comfortable. He didn't mind, assuming it meant John's date had gone well. Greg's only complaint was not sleeping in his own bed. His favorite time of day was the end of the evening as he and Mycroft got ready for bed. It was when his lover -- peeled out of his bespoke suits and government role -- was most himself. Greg remind himself it was only one night and he could take one for the team.
Sherlock however was not as easy about the situation. The longer John was away the more agitated the horse became. Pacing his stall, piercing the air with shrill calls of distress. At first, Greg thought he was in pain, but in consult with the tech on overnight nurse duty they came to the conclusion he was just upset. The horse's discomfort was caused by the lack of his normal caretaker's comforting presence.
When the vet tech left to check on the other patients, Greg stayed at Sherlock's door. He talked to the horse the way John did -- as though they were having a conversation -- trying to sooth him.
"You've gotten pretty attached to him, haven't you? Oh, don't snort at me like that. You know you have. But you should know he isn't going to be around to wait on you hand and foot forever. And certainly not sleeping in with you like he's been. John needs a life too, Sherlock. And when you're all better and this threat is gone there won't be any reason for him to stay on at the estate."
The horse stopped his unsettled squeals. Though he kept pacing it was clear he was listening to Greg. Sherlock's ears swiveled, orienting on the man as he circled his box.
Confident Sherlock was not truly dangerous, Greg entered the stall. He wasn't stupid enough to believe the horse wouldn't potentially hurt him, but he no longer automatically assumed the animal to be overtly deadly. "I know you've been getting better. You don't seem to mind Molly, and the rest of the staff here are wary, but not really frightened. I think it's time you had more than one friend. After all, you are rather stuck with me."
Sherlock stopped pacing. He still radiated a certain amount of tension, but had calmed quite a bit. He didn't approach Greg like he would have John, but neither did he lash out at him. Sherlock merely stood and listened to the soothing words, keeping an eye on his owner. Trusting humans was not easy for him, never would be, but he could learn to tolerate some of them.
A truce was formed as Sherlock deemed this particular human was sufferable. Greg kept up his monologue, voice even and relaxed. He talked about whatever random thing came into his head. Sherlock, the other horses, Mycroft and the other people who populated the estate, were all part of their one sided discussion. But mostly Greg talked about John, as if he thought somehow the horse would recognise the subject of his rambling and be further comforted. He knew that this was ridiculous, but it made him feel calmer even if all Sherlock was really responding to was his tone.
❖❖❖
Greg had just reached the moment where he felt as though physical contact wouldn't be rewarded with a nip or the business end of a hoof. His hands were ghosting lightly over Sherlock's neck, when John reappeared.
For a moment, John didn't announce his presence. When he'd realised on entering the barn that Greg was actually inside the stall, he'd felt a strange mix of elation and jealousy. He reminded himself that this was their goal, that while John shared a bond with Sherlock, he was ultimately Greg's horse. This was a big breakthrough. John crept up as quietly as he could and watched them for a minute.
"That's a good lad. See, John's not the only one with a kind touch." Greg murmured, carding his fingers through Sherlock's mane.
Sherlock was pointedly not looking at Lestrade, though one ear reflexively twitched in his direction... until he caught John's scent. He spun around, brushing past Greg as though he wasn't even there to press his forehead to the door's slats.
"Hey, Greg." John said, slipping inside the stall. He laughed when Sherlock wuffled him for a moment, then gave a dismissive sort of snort before retreating to the far side of the box to ignore them both.
"Well, I guess he's told you." Greg said with a chuckle as they both exited the stall.
"He was happy to see me before he remembered to be mad." John pointed out.
"He was." Greg grinned. " And so am I. Glad to see you, though without the mad bit. Thought you weren't coming back and I was pulling an all nighter."
John's ears turned a bit pink, and he grinned back. "Almost didn't. But when I started nodding off Molly rousted me. Sent me back to Sherlock."
"Oh Lord. Is she dithering over him now too? You could have stayed." Greg teased.
"I could have." John agreed, his smile going a bit crooked, eyes twinkling. "But we have similar outlooks and she understands where my priorities are at the moment.
"John, you're a good man ,and Molly is a delight. Don't let Sherlock, ruin this for you." Greg said, turning serious.
"I won't, Greg. Honestly. Like you said, she's dithering over him too. There will be other nights out for me and Molly. I left my best jacket at her place, I have to go back. Tell Mycroft thank you for the tie, by the way."
Pacified, Greg chuckled and clapped John on his good shoulder. "Will do."
❖❖❖
John did get another date with Molly; in fact, twice in the following week, Greg came and stayed in the stable while the pair had an evening out. He did it as much because he felt John needed a break from Sherlock as he did time with Dr. Hooper. On their third date, Greg even ended up bedding down on the fold away cot for the night. He spent that evening texting with a mildly disgruntled Mycroft until he fell asleep.
Sherlock didn't grow very much fonder of Greg, essentially ignoring him, much as he did Molly. Greg was satisfied with the horse no longer lashing out violently as a matter of course. Sherlock didn't have to love him, but he did have to tolerate him enough to work with him. The suspension of hostilities was adequate.
The only thing Greg found himself fretting over was if Sherlock was making rapid strides behaviorally, and his leg was healing well, how long before they really would not need John anymore? He was sure John would find another job easy enough. His limp was totally gone, he did great work, and would have excellent recommendations from both himself and Mycroft. But Greg kind of did not want John to go.
❖❖❖
Molly was in the barn with John when the Police arrived. To say she was shocked when they produced a warrant for his arrest -- for horse theft of all things -- was an understatement. After watching her boyfriend being taken away in handcuffs, she tried phoning Greg. His phone went right to voicemail, and calling Mycroft's number reached his PA, who informed her that Mr. Holmes was tied up with a crisis just now.
Eventually she decided she couldn't spend the rest of her shift loitering by Sherlock's stall hoping for a returned call. She walked back to the main building. Her worry and stress bumped up another notch when she opened the door to her office to find a stranger lounging with his backside propped against the corner of her desk.
She'd been shown this man's picture when Sherlock came in to the clinic. There was a copy in her top drawer, and one at reception with explicit instruction to phone the police on sight. She realised with horror that there was no point in calling the police when he had likely arrived with them.
"Hello, Dr. Hooper. My name is James Moriarty, but you can call me Jim. May I call you Molly?"
❖❖❖
"I am sorry officer. You warrant is irrelevant at the moment. This is a secure government facility. You don't have proper clearance, nor can we allow you to arrest Minister Holmes at this time. As I have already explained to you, he will surrender himself shortly. Until that time you will remove yourself and your team from the premises." Agent Lyons, explained patiently, refusing to let the police who had come to collect Mycroft any further than the foyer.
Detective Inspector Gregson narrowed his eyes at the SIS Agent standing between him and discharging his duties. He did not miss the lobby filling with other agents, and had no doubt that while he was not equipped with a firearm, they were.
"I'll be phoning my supervisor. This is obstruction of justice. Mr. Holmes can't camp out here forever. I'll be waiting outside."
"Actually he could. Well maybe not forever, but we are equipped to withstand a siege for some time. Or he could just use the helicopter on the roof if he were interested in avoiding you indefinitely," interjected the pretty woman who appeared at his elbow. She never looked up from her mobile. "But as you are about to find out -- on cue the DI's phone began to ring -- you've been sent on a wild goose chase. Bye bye now." She gave him a little wave and one raised eyebrow.
❖❖❖
"I've told you ten times. Greg Lestrade bought that horse legally at auction. If there are any shady dealings it's on the auction house's end. Mycroft Holmes isn't a horse thief either, he's the bloody Minister of bloody Traffic for God's sake." John protested. "The man's got cash coming out his arsehole. His own champion bloodlines. Why would he steal a washed up racehorse? This a load of shite. This is Moriarty's doing, that's what this is."
The questioning DI shook his head and opened his mouth to speak when the door to the interrogation room room banged open. "Cut him loose, Carter. He's clear. The whole thing is a hoax. Watson, there is a car coming around to pick up you and Lestrade," the officer at the door explained.
"It's about time." John grumped as he was uncuffed and lead to a desk to to sign release papers. Lestrade was already there. "Jesus Christ, Greg. Are you alright? What the hell is going on?"
"I've talked to Anthea, Mycroft's PA. Moriarty made it appear Sherlock was never at auction and we just took him from the track. The auction house couldn't find the sale records, the auctioneer swore he never laid eyes on the animal before. Plus the track's veterinarian and Sherlock's former trainer both testified to the judge who signed the arrest warrants that we removed the horse. Without permission and against their wishes. Thankfully Mycroft keeps meticulous files and had the sales receipts. He produced that, and actual camera footage of Sherlock on the auction block. Confronted with proof we purchased him legitimately, the auctioneer caved under further questioning. Weakest link. They are trying to track down Moriarty and Moran now, Adler seems to have fled the county, possibly the country. Mycroft is on his way to get us."
❖❖❖
The sleek black sedan pulled up to the curb where John and Greg waited, nervous and angry. Before they could slide into the open door however, a group of policemen surrounded them, preventing them from leaving, demanding Mycroft and his driver exit the vehicle.
"What is the meaning of this?" Mycroft asked, tone haughty, face placid except for the fury burning in his eyes.
"Drugs bust." DI Gregson drawled, smirking at Mycroft. He didn't like Mycroft's officious attitude nor him using his power to derail an investigation as he saw it. He couldn't arrest them again without cause, but Gregson could detain them a bit longer, and have a spot of fun taking Mycroft down a peg. He waved in the sniffer dogs with a grin that only grew wider when to his surprise one of the dogs almost instantly actually hit on something.
❖❖❖
"This can't be right. It just can't. I don't believe you." Molly said hollowly as she shuffled once more through the ownership paperwork Moriarty had handed to her.
"Oh believe it, Molly."
"Dr. Hooper," she corrected tersely.
"Molly. He is my horse. Not your boyfriend's, not Gregory Lestrade's, not Mycroft Holmes'. Sherlock belongs to ME!" The last word was shrieked loud enough to make Molly jump in her seat and clutch her chest.
"And what you are going to do, Doctor Hooper," Moriarty slurred her title, then paused dramatically for effect, "is put him down. Now in fact. So get together whatever it is you do to kill your patients and lets go."
"What!? No! No I won't do that. Are you crazy?" Molly yelled at the horrible man.
Moriarty shrugged, half nodding, and smirked at her. "Some people think so. I call it genius. And you have two choices, Molly. You can put him down humanely like a good little veterinarian ending an animal's misery..." He pulled a gun out of his suit pocket and waved it at her. "Or I can shoot him in the belly. Oh! and maybe you too. You and Sherly can bleed out together. Won't that be a hoot?"
"How do I know you won't shoot me anyway?" Molly asked defiantly, trying to be brave but shaking like a leaf as she tried to think of a way out of her predicament.
"You don't, of course. But at least Sherlock will go out easy right?" Moriarty offered with a grin. He gestured to the door with the gun. "Come on. Let's do this."
Even though she was terrified, Molly was thinking and thinking hard. There had to be a way out of this. She went to the drugs cabinet and unlocked it, removing various vials, pocketing them and a few syringes.
"Why all those different bottles?" Moriarty asked, suspiciously.
"He weighs almost six hundred kilograms, it takes a cocktail of drugs to put a horse down properly," Molly said dully, eyes cast down, heart beating a mile a minute.
Moriarty rolled his eyes. "Whatever. Just please hurry up. We're on a schedule."
Molly let herself be steered towards the barn, wondering why no one else was present and fearing for the safety of her coworkers. As they got to the barn she stopped and spun to face Moriarty. "You can't come all the way in with me."
"Oh? Why not, pray tell?" Moriarty asked, sounding only half interested.
"John told me how Sherlock reacts to your presence. How do you think I'll get a needle in his neck if he's having a tantrum," Molly challenged.
"Oh, for fuck's sake." Moriarty smacked the handgun incautiously against his own temple in irritation, pacing in a circle for a moment. "Alright. Just a moment." He took out his iphone and fiddled with it a moment, then grinned. "There we go. We're back in business. You go kill my horse, Sweetheart. Daddy is going to watch from here via the CCTV. If you come out of that stall while that horse is still breathing, I'll put a bullet right between your pretty little eyes."
Nodding, Molly entered the barn and went to Sherlock's box. The horse was already nervous, having grown used to having John, or at least Greg, nearby. Molly's appearances soothed him a bit, she was at least somewhat acceptable to him.
"Hey. Shhh. Steady on, Sherlock. I am really sorry. I don't want to do this. I don't. I have to though. It's alright. It won't hurt, I promise." She told the horse, petting him with trembling hands. Knowing Moriarty wouldn't wait long, she took a deep breath and stepped away from Sherlock to draw the drugs into the needles.
Sherlock's nostrils flared at the strange smell, but he did not shy away. He did not love Molly as he did John, but he trusted her. Tears began to course down her cheeks as she slipped the needle into Sherlock's neck, seeking his main vein.
Sherlock's feet splayed as he began to get woosey. Molly cried as she gave the horse a second shot, sobbing audibly as she moved back out of Sherlock's way as he went from staggering, to his knees, and then flat on the ground. "I am so sorry," she said again, startling when Jim's voice was right at door.
"Oh good job, Molly! Didn't think you had it in you," he chirped, looking through the slatted stall door at the still animal on the ground. "I think I'll let you live. Sorry you'll be all alone. Wait, no I don't really care."
"John will forgive me." Molly said softly, hoping it was true.
"In time he might. Unfortunately he doesn't have time. They are in a car on their way here, all three of them. I sent Mycroft a text telling him to watch our little show. I'm sure John is enjoying the footage of his girlfriend killing his best friend. He should have just enough time to get really depressed. Why do you think I had you do it. It's just so delicious. First I break his sad little heart, then I destroy him. They'll never get here of course." Moriarty's eyes widened and cheeks puffed out dramatically before he yelled, "BOOM! I love a good bomb. Makes me all tingly. I should have told Seb to wait till they got nearly here instead of right after the horse died to detonate. Would have liked to have heard it."
"No... no no..." Molly gasped, her tears starting anew. She turned her face to the camera in the corner of Sherlock's stall and mouthed 'I am sorry' at it, praying he would see and understand.
"Oh do shut up. Women crying is so annoying. Wah wah wah, poor me. You know what, Molly, not poor you. No. Poor me! Do you know what it's like to be me? Do you? This is the most fun I've had in years and it wasn't even truly challenging. I thought Holmes would be interesting, a distraction, but he's not that smart. The whole horse thief caper was just a diversion. Though when he's dead people will wonder if there wasn't some truth to it. They always do." His voice dropped to a manic whisper -- Molly whimpering as the gun briefly pointed at her -- "People like to talk."
Molly's sagged against the wall of the box when Moriarty turned and began pacing in circles again. His balled hands, one still clenching the pistol, pressed to his forehead. She didn't know what to say or do now. Waiting for Moriarty to either kill her or leave, she cowered in a corner of the stall, Sherlock's prone form at her feet.
"It all just bleeds together, one day into the next." Moriarty's tone took on a tortured edge, that only served to frighten Molly more. "I built this freaking empire. You think Mycroft is powerful? Pfft. He is restrained by having to at least pretend what he does is for the public good. I owned Mycroft Holmes. Why doesn't anyone offer a fucking challenge anymore?" He gave an exasperated whine. "I should probably kill you. I'd rather you didn't try to defend the reputations of those three posthumously. You won't do that, will you, Molly?" he asked, his face pressing against the bars again. "Ehh. It doesn't matter. Seb will probably make you part of his clean up anyway. Goodbye, Dr. Hooper. Tell them I was just really really bored."
Horror spread across Molly's face as James Moriarty put his gun in his mouth and blew out his own brains as she watched. She did not scream, too shocked to react, and for a moment she felt faint. Rushing to the door, she looked through to see the insane man laying in a spreading pool of his own blood. She had enough good sense to drop to the straw face down when she heard footsteps running towards them.
❖❖❖
When Mycroft had received the text he'd been annoyed, assuming it was Moriarty calling to gloat over the embarrassment of the arrests. "Oh Lord..." he had groaned when he read the message.
*Visiting Sherlock. Have a peek! :) *
He had quickly accessed the cameras at Llamrei, and after observing an armed Moriarty leaning on the outside barn wall, he zeroed in on Sherlock's stall just as Molly entered it.
"What's happening?" Greg demanded, "Is it him or just one of your national crises?"
"It's him, he beat us to the clinic." Mycroft said dully.
John leaned half across Greg to see the tiny screen of Mycroft's Blackberry.
"John, I don't think you want to see this," he said as he watched Molly filling her syringes.
"Bloody hell, give me that!" John snatched the mobile out of Mycroft's hands and groaned as he watched Molly sliding the needle into Sherlock's jugular. As the horse began to wobble then toppled, John felt like his heart was breaking into a million pieces. "Oh Molly... no. No!"
"He made her, John. He is there and he has a pistol." Mycroft explained. Greg hid his face in his hands and groaned.
"I'm going to kill him. I'm going to fucking kill him, and you are not going to stand in my way." John threatened, thrusting the phone back at Mycroft.
"Well," Mycroft said softly a few moments later, still staring at the feed. "It seems you won't have too."
❖❖❖
Sebastian Moran entered the barn cautiously, gun cocked and ready. He'd been on his way to warn Jim that the bomb had not detonated when he heard the gunshot. The sight of Moriarty's prone body filled him with sorrow and rage.
"Oh God, Jim. What the fuck." He cleared each stall along the way as he approached, looking for the shooter. Until he got close enough to realise the awful truth. "Oh... Damn. You stupid bastard." He glanced into the box, took note of the bodies it contained and nodded. "Well at least you got half your way." Moran stooped and lay his hand on Moriarty's cooling cheek. He thought about closing his unseeing eyes and decided Jim would probably rather go to hell staring the Devil down. "Don't worry Boss. I'll finish the rest for you." He gave a chuckle that was half a sob. "Guess it's my lucky day. You'd have killed me for that bomb not going off."
Moran kissed Moriarty's forehead before he rose and slipped out the back door of the barn. He could hear the arrival of multiple vehicles. He couldn't get Mycroft Holmes or his toadies now while they had a small army of Secret Intelligence Service agents in tow, but he would finish the job later.
❖❖❖
The minute Molly heard Moran's footsteps retreat and the sounds of rescuers arriving, she was on her feet and at Sherlock's side. With much surer hands she started filling syringes from the other bottles in her pockets. She said a prayer as she began to run the stimulants into the horse's vein. Prayed he hadn't been under too deep for too long to bring back from the heavy anesthesia she'd administered without supportive care. Just enough she hoped to make him appear dead -- breathing almost invisibly shallow -- but hopefully not enough to actually kill him. There was the added worry that going down without the guidance of head ropes and half a dozen techs to make sure he collapsed safely might have done additional damage.
The door to the stall slid opened violently, but Molly didn't look up from what she was doing until John's gruff voice arrested her.
"Haven't you done enough. Get away from him." Greg grabbed John's arm, holding him back.
"He's not dead!" Molly barked. More softly she added, "Hopefully. Just trust me alright." Sherlock shuddered and took a deeper breath as she began to run a second vial of stimulant in to him.
"Oh God, please." John begged. Greg let him go and he rushed to Molly's side, talking to Sherlock as he ran his hands over the horse's face. "Come on. Come on, you great berk. Wake up for me."
The relief in the barn was palpable as Sherlock regained consciousness and began to struggle to his feet. Greg, Mycroft, and a couple nearby Secret Intelligence Servicemen were pressed into temporary vet tech duties, helping Molly and John to steady the rising animal.
"You didn't really think I'd kill him did you?" Molly asked, not looking at John, instead bending to run her hands along Sherlock's limbs, looking for damage. "I just knocked him out. Figured even if that arse shot me, you'd have a chance to save to save Sherlock."
The realization that Molly had taken a chance with her own life to save Sherlock floored John. What if Moriarty hadn't arrogantly assumed she'd followed his instructions? What if he'd checked the horse for a pulse? John's breath caught in his throat and he pulled her to him, wrapping her in a tight embrace. "I am so sorry, Molly. You are crazy. I love you for it, but God, don't ever do anything like that again."
She slid her arms around John's waist, lay her head on his shoulder, and let him hold her. As the adrenaline began to abate she sagged against him. "Can we just not do anything at all like this ever again?" Sherlock's unsteady whiny seemed to echo her sentiment.
One of the commandeered agents-turned-orderly pressed his fingers to his earpiece. "Sir. We found the rest of the staff. Most of them were locked in a storage area. Their regular security guard is dead. Throat cut."
Mycroft sighed. That would make cleaning this up messier than he liked. He hoped there was a special place in hell for Moriarty, the bastard.
"According to Dr. Sawyer, after the local police left with Dr. Watson, Moriarty and a tall blond man rounded everyone up and imprisoned them. The blond killed the guard when he resisted," the agent continued.
"He came in here. The other man, Moriarty's accomplice. I played dead while he looked at the body. He told Moriarty he would finish the job." Molly told them, sounding tired and a bit ragged. "He wants to kill you all."
"Moran. Moriarty's second. We'll need to find him immediately." Mycroft instructed his people. He turned to the nearest agent. "Give Dr. Watson your gun."
"Excuse me, Sir?"
"Hand it over. Dr. Watson is an ex-army captain. He is quite well qualified to handle your pistol. Give it to him. I will make it right later." Mycroft reiterated firmly.
"Yes'sir." The agent said smartly, unholstering his sidearm and handing it to John.
John took the pistol, checked to see the clip was full but the chamber was empty, and stuffed it under his waistband in the small of his back. "Alright. Everyone out of this box. You're upsetting my horse and he's had a really bad day. Not you," he tightened one arm around Molly, and the other hand shot out to grab Greg's arm.
Greg looked to Mycroft as he exited the stall. "Don't you dare get yourself killed. One near death experience a day is enough, thank you very much."
"I shall endeavor not too. I ask you do the same. Stay with John. There will be guards surrounding the perimeter of this clinic, but I have a feeling the safest place you can be right now his beside him and Sherlock."
Greg shook off John's grip and glanced back and forth between the agent's standing waiting for Mycroft. His eyes met his lover's again and he decided to hell with it. They could go back to worrying about decorum when this was over. He dragged Mycroft to him by his lapels and kissed him soundly. "Go find that last bastard."
Mycroft pulled away gently, straightened his jacket, and smiled just a bit. "As you wish."
❖❖❖
Chapter 9
Notes:
This Chapter I am especially indebted to DeathEchoes, Ashes and Abundantlyqueer.

Without AQ's help, a pivotal scene might have been unreadable. :-)

Thank You!
(See the end of the chapter for more notes.)
Chapter Text
Moriarty's corpse had been removed and the blood hosed away. Dr. Sawyer and a couple of the vet techs had agreed to stay after their release. She was giving Sherlock a second look over, inspecting for trauma from the incident. Most of the rest of the staff had gone home as soon as they were allowed, suffering from their own psychological traumas. A few had volunteered to remain until the night shift arrived. They did still have other patients to tend as well, some of whom had done themselves harm in the frightening moments after the gunshot.
John and Molly stood outside the stall, clinging to one another. Greg sat beside them on the chair John usually occupied.
"He said you were dead." Molly murmured. "After Sherlock was down. He said he wanted you to see me kill him before he blew up your car."
"There was definitely a bomb. That part is almost funny in retrospect," John answered.
Greg snorted. "You know John and I were both arrested. Well Mycroft is not so easily taken down. His security detail are better armed than the cops. Government perk. It looks like an office building, but it's a bleeding fortress. Needless to say his people sent the coppers packing, giving him and his assistant time to undo what Moriarty did."
Grinning John nodded, still holding on to Molly. He let Greg tell the story. He hoped it would would keep Greg's mind off the fact Mycroft was off somewhere hunting a vengeful sociopath.
"The Detective Inspector that had been sent to arrest him got his knickers in a twist at having been told to shove off. So when we left the Met to get back here, he was waiting with a surprise."
"Drugs bust." John interjected, chuckling.
"What? Really?" Molly looked from one to the other open mouthed. "Can they just do that?"
"Yeah. Reasonable suspicion is pretty vague. So a drugs bust it was. Mycroft was livid. If things hadn't turned out for the best that Gregson would be back to walking the beat and directing traffic."
"He did not know who he was dealing with," John said, snickering at himself for the cheesy line.
"They turned sniffer dogs on the car. Damn lucky thing too. One of the dogs was cross trained to hit on bombs as well as narcotics." Greg explained.
"Holy crap!" Molly exclaimed.
"Exactly. So, Moriarty did intend to blow us up. Once the police realized the car was rigged with explosives they got the bomb squad in. And Anthea got us another car. One that had been fully checked over. It's amazing we got here as quick as we did," Greg finished.
"What a fantastic bit of luck," Molly said, clearly shaken up again. She wanted this whole thing to be over. But she had to wonder, would going back to being a full time veterinarian be exciting enough for John? They had talked about him getting a job at Llamrei, but would the clinic be enough to enthrall John the way war zones and dancing around a criminal mastermind did? Would she?
❖❖❖
For the next forty-eight hours neither John, Molly, or Greg left Llamrei, nor did they see Mycroft, though Greg got semi-regular messages. The texts weren't terribly informative -- in keeping with Mycroft's typical manner -- intended mostly to reassure Lestrade he was still alive.
Holmes was playing a cat and mouse game with Moran, in which both were certain they were the predator and the other was the rodent. After almost getting caught -- GPS trackers had homed in on his location when he accessed Moriarty's computer network to glean intelligence from the same CCTV system Mycroft used -- Moran went entirely off the grid. He relied on his own stealthy skills, and his underground contacts, to stay out of sight and surveil his targets.
There was one thing Moran saw before the CCTV avenue of reconnaissance was closed that infuriated him beyond measure. The horse and the girl were alive. How, he didn't know, but he fully intended rectify the situation. He planned to shoot the beast, then choke the life out of her with his bare hands.
❖❖❖
Greg shifted on the metal folding chair in the corner of Sherlock's stall, he was tired, uncomfortable, and didn't blame Molly for having wanted to go home. John had told him he could too if he wanted -- the Holmes Estate was practically a fort and would be under heavy guard -- but Greg didn't feel right deserting his friend. He watched John pace, keyed up and vigilant.
"Are you frightened?" Greg asked.
John had been in the combat field in Afghanistan far more than most people surmised; more than even he had imagined he would be. Sometimes going out to medicate a flock of sheep ended up with being caught in a firefight. Checking on a sick cow might mean needing to tag along with a patrol. Much more than that, however, his horse expertise lead him into some of the most dangerous parts of the entire theater. The thing is John had loved it; every crazy, tense, dragged out, adrenaline filled moment. It had made him feel incredibly alive, and he missed it terribly. The last thing John was at the moment was frightened.
"No. No, I'm not." John shot Greg a half smile. He knew his friend may or may not understand the way he felt. John wasn't scared, he was excited. "You aren't just a trainer. You used to ride steeplechase, yes?"
"Yeah," Greg answered. "Wasn't never a professional jockey, too big, but I did amateur eventing in my younger days."
"You know it was a dangerous. That you could have easily gotten yourself or your mount killed. Forgive me if I don't know the rider statistics offhand, but I know one out of thirty hunt horses ends up dead from race injury. We both know riders die too. But you still did it. Why?"
"The freedom. The power of the horse beneath you. The excitement of thundering down the turf towards a jump. It's like... being able to fly. I still enjoy a good ride even if it's just our training course back home," Greg admitted.
John nodded, as fellow horseman he knew that experience well. He hoped Greg could make the leap to see how it was similar to John's feelings now. "That's what I miss about being a soldier. The heart pounding awareness of life that only risking it gives you."
"Yeah, but you're a veterinarian. How often did you even see the frontline?" Greg sounded confused as he threw John a questioning look. His eyebrow shot up at the un-John-like feral grin flashed at him in response.
"Horses Greg, my specialty is equine. Where do you think they use horses in Afghanistan?" John looked away from Greg, eyes sweeping the barn again, before continuing. "I wasn't hanging around Camp Bastion waiting for animal casualties to be ferried in. Some of the most hotly contested areas are the high passes of the Hindu-Kush. Where the opium flows out, and the arms pour in. It's desolate, and it's rough, and it's fucking scary as hell. And so are the men working up there. Pashtuns and special forces fighting a guerilla war with the Taliban. They can't get anywhere without their horses. Because of my specialty, and honestly my willingness, I spent most of my two tours hopping between forward operating bases in the lower valleys and on forays into the mountains to reach my patients."
"It's not all that surprising you got shot." Greg said with quiet awe.
"No. Not really. They need those horses. Not only to operate, but to survive. It isn't as if they can trot them down to a secure location for treatment. There are diseases we've eradicated here that are still endemic in the Middle East. They need vets who are capable of handling travel into those hostile territories when illness breaks out. Who aren't a liability to their escort. I've had a lot more preparation for combat than most medical personnel. More formal training in general, and loads more practical grooming from the men I was assigned to. I learned, and yes I fought, because I had to."
"And you miss it..." Greg said slowly, remembering a stray comment Mycroft had once made. He processed this information, try to reconcile it with the mild horseman he was familiar with.
"God, yes."
❖❖❖
After two days in the barn with them Molly had wanted a shower. With the whole area crawling in SIS men, she had felt it was safe to pop home for that and clean clothes. Greg had agreed. John had been resistant to letting her out of his sight, but acquiesced when a text from Mycroft indicated Moran was still in London.
Molly picked up her phone, propping it on her shoulder as she shook out the towel she had just pulled from the drier. "Hello."
"Drop what you are doing, get in your car, and go. Now. Get out of that house," Mycroft instructed, using the laptop on his knees to flip from camera to camera, scanning Molly's property as they raced towards it. Two agents were down, two missing. He hoped the missing ones were in pursuit, and not dead somewhere out of the video's angle.
Mycroft had been sure Moran was still in the city hunting him. All his intelligence had pointed to him hiding out in a London neighborhood. Moran was clearly making good use of Moriarty's resources to cover his tracks. Frustration welled in Mycroft over the most likely dead servicemen on his screen. This had to stop, and it had to stop now.
Molly began to shake as she hung up. She was frightened, but got herself moving. As instructed she fled the house, pausing only long enough to grab her keys as she bolted. In under two minutes of Mycroft's call she was in her car, peeling out of her driveway, Moran swearing a blue streak under his breath as he watched her go.
No matter, Moran decided, maybe he'd be able to manage it so the other two had to watch her die. He slipped away cross country, leaving Molly's two surviving bodyguards searching for him in the dark. It was less than two miles to Llamrei as the crow flies.
❖❖❖
"John, He's here. He was just at my house. Mycroft called to warn me. I'm pulling into the clinic now." Molly started in the minute John answered his mobile.
"No! Do not stop here. Pull right back out and keep going." John barked.
John hadn't wanted her to go in the first place, but in retrospect he was glad she had since it led to her now leaving the area. She would be better off at Mycroft's house while he dealt with Moriarty's second. He wondered just how close had he come to losing her and knew he would have to count on the fact that if this went badly, Mycroft would find a way to keep her safe. He had no other choice.
"John--"
"Molly, don't argue. I want you to go to the Holmes Estate. Greg is calling them now to tell them you are on your way." John motioned to Greg, who fumbled to get his phone out and comply. "You'll be safe there. Understood?"
"Yes." Molly gave in. She considered ignoring the order, but realised she would only hamper John if he had to defend her too.
"Good. I'll call you later," John answered.
"Please stay safe," Molly asked.
"Have to go, love. I'll do my best. I promise."
No sooner had John hung up on her than Mycroft rang through. "There are two agents down at Molly's house. The remaining pair are tracking Moran. We both know he is heading your way. As am I. He will arrive first. Do not let him get away, John."
"No, sir," John answered firmly and hung up.
Pulling the gun from his waistband, John paced for a moment. He didn't like sitting here, waiting in Sherlock's stall like fish in a barrel for Moran to pick off. He also didn't like the idea of leaving Greg and Sherlock alone if he went after Moran himself. The sound of a gunshot in the distance, quickly followed by a second, made up his mind. John's face was almost blank as he cocked the gun so it was ready to fire, and held it out to Greg.
"You've met all the clinic staff, and the agent's guarding us. Try not to shoot them, me, or Mycroft. I want you to crouch down so you aren't an easily visible target. If Moran appears you will shoot him. No hesitation. Can you do that?" John asked.
"Yeah... yeah I can." Greg swallowed and nodded.
"Aim for his chest. You'll miss a head shot. Nerves. Go for center mass," John added, slipping out of the stall. He was relieved to find the two agents posted on the barn's back door alive and on alert.
"Any idea where that shot came from?"
"Barrymore and Neilson in the main building aren't responding," one agent reported. "Mr. Holmes is en route with reinforcements."
The security lights flooding the yard winked out, cloaking the grounds in darkness.
"Well, now you know why he went to the main building first," John said.
"Good luck, Sir."
"Thanks," John muttered as he melted into the dark.
❖❖❖
Oiy. What's he think he's paying at? Moran mused as he watched John skirt around the edge of the yard, trying to avoid the patches of pale moonlight. So the horse doctor wants to play real soldier, does he. Let's see your measure, Captain Watson. Moran's eyes narrowed as he holstered his pistol and unsheathed a dark bladed knife. He was going to do this the fun way. John was begging for it.
Silently, Moran began to stalk his prey, enjoying in the fact John thought he was the one hunting him. He followed John as he patrolled the yard surrounding the barn. He gave the vet some credit for not waiting in the dark and praying, for taking an active aggressive role. The tiny bit of respect for John's initiative would make the kill that much more rewarding. Moran crept up on John, intending to slice him from ear to ear.
In the shadow of an outbuilding, John stood quietly, squinting at the darkened yard. He was trying to decide on Moran's most likely approach. His hope was to lay in wait and use surprise against his opponent. Where are you, you bastard? John thought, even as a tiny noise -- a piece of gravel beneath Moran's boot -- made him tense and turn.
Moran swore under his breath when Watson ducked and then rose, shouldering him in the gut when he tried to make his move. Knocked off balance, they both hit the packed earth hard, each scrambling to come out on top.
Knife... watch out for the knife, John thought frantically, as they struggled, his fingers digging hard into the wrist of Moran's blade hand, trying desperately to keep the cutting edge away from his body. John managed to roll Moran onto his back, balled his offhand into a fist and cracked Moran as hard as he could on the jaw.
"Son of a bitch." Moran spat out a tooth to the side, and then drove his forehead violently into John's face. At the same time, he kicked a leg up around John's, driving his heavy boot into the back of John's knee.
John felt his right eye swelling shut, blood wet on his face and blurring his vision on the side where Moran had headbutted him. He grunted from the impact of Moran's fist pummelling his kidney as they grappled. He returning the blows, jabbing repeatedly at Moran's midriff as they flipped again, John's shoulders grinding into the dirt.
Can't let him get away. Can't let him hurt them, John reminded himself, restoring his grim determination despite the dense pain. He thrust his free hand between them, grabbing the elbow of Moran's knife hand. Still gripping his wrist, John wrenched Moran's arm sharply.
Moran gasped, the sharp twang of his forearm being jerked in the wrong direction forced him to involuntarily drop the blade. He was consumed with fury for having underestimated John.
Despite John's resistance, Moran was actually getting the upperhand. The simple fact was he did have more hand-to-hand experience, and more than a two stone advantage. Another blow to his face sent John flat against the ground, pinned beneath him. Moran pounced, with both hands now free he wrapped them tight around John's throat.
John struggled under the bulkier weight of his opponent, unable to get enough leverage to throw him off. He battered at Moran with his good knee, punching him repeatedly with one hand while the other shoved forcefully at Moran's chin. These attempts to distract Moran, to allow John to escape the slow crushing of his larynx, failed to free him from the killer's grip. He was filled with fear of Moran leaving him dead and getting into the barn, of what he would to Greg, to Sherlock. There was no way in hell he could give up.
Exhausting one last supreme effort, John got a foot grounded beneath him -- unfortunately the leg Moran had stomped, John ignored the flare of pain and tearing sensations -- and shoved up and to one side.
When Moran shoved back against the sudden onslaught he was caught off guard. John offered no resistance, letting Moran push him roughly in the opposite direction. It was the way John actually wanted to roll.
Moran's eyes went wide in surprise when John drove his own knife in under his ribs and up. He uttered a single word, "Fuck", before collapsing on top of him.
❖❖❖
John woke because he felt someone's looming presence in the hospital room he'd been occupying for the last two days. He peeled open the eye that was not covered by a bandage and half smiled at Mycroft.
"You're awake. Don't say a word. Molly told me your throat still pains you. No wonder, it's quite badly contused. Not as badly your kidney thankfully. But I understand they believe that will heal without surgical intervention. Have they decided about the knee tendon yet? You and Sherlock can coordinate your cast colors if they do." Mycroft observed, taking a seat on the edge of the chair beside John's bed. "I can't pretend to know what was going through your head when you left your gun with Gregory, and went after an ex-royal marine commando. Unarmed, by yourself, in the dark." Holmes cracked a hint of a smile when John snorted at him. "You did good, John. Very good. I thought you'd like to know that with Moran out of the picture, Moriarty's lesser underlings are toppling like dominos, each more eager than the last to sell out the rest."
John chuckled, then coughed. Mycroft handed him a glass of water from the nightstand. He sipped gratefully from the cup then handed it back, shaking the stiffness out of his scabbed over and badly bruised knuckles. "Thanks," he said gruffly, meaning for the water, the praise, and the update. Mycroft understood. "No surgery needed on my knee either, thank God. The irony of that particular injury is not lost on me."
"I won't stay long. Molly should be back any moment. Since I was here to keep you company she went to get something to eat. Before she steps back in though, I have something for you. A souvenir I thought you might like to have." Mycroft pulled a slender box out of an inside coat pocket and passed it to John, who looked from it to him, his unbandaged eyebrow raising curiously.
John open the box and started to laugh, which made him choke. He subsided to a small giggle. In the box was Moran's Fairbairn-Sykes fighting knife. "That... that's funny, Mycroft. Thank you."
"I thought your sense of humor would appreciate it. Now, I have a proposal--"
"No," John interrupted and shook his head. While visiting that morning, Greg had already given him a head's up about his lover's thoughts on John's future career choices.
"You don't even know what I intend to offer," Mycroft said curtly.
"I can make a good guess. I know you aren't looking to extend my time as Sherlock's on-site vet. You don't need me for that anymore. He's accepted Greg as his handler, and Molly's people are taking excellent care of his leg. I love my job and am not looking to switch fields. In spite of my moving in to her barn, romancing her chief surgeon in the midst of their workplace, and us turning her clinic into a battlefield, Sarah is by some miracle still willing to hire me. Probably because I am an damn good veterinarian. That is my dream job, Mycroft. Not whatever you were about to offer. I'll keep the knife though. A momento, like you said."
Mycroft studied John for several long moments, contemplating his resolve. Finally he nodded, realizing there was no budging him -- at least not in this moment in time. "Fine. I do trust you will keep in touch. Gregory thinks quite highly of you as a friend and a horseman, as so do I. You are welcome use to the cottage as long as you need it as well. It's only an hour commute to Llamrei and it was just standing empty in any case."
Hearing the two men speaking, Molly had paused just outside the door. She hadn't meant to eavesdrop, but had been unable to resist listening in on the conversation. John had already told her he had no desire to become some sort of secret operative just because he'd impressed Mycroft by killing a man. He had only very narrowly succeeded at that, and he hadn't done it for Mycroft, at least not entirely. He'd done it for Greg, and Molly, and especially Sherlock.
John was looking forward to working at the clinic, happy being a veterinarian, and happy being with Molly. Hearing him reiterate that to Mycroft made her heart flutter happily. She stuck her head into the room. "Sorry to interrupt, just back from grabbing lunch. Um... When John gets out we thought he would come home with me. I've got vacation time built up. I never use it. So, Sarah let me take a leave of absence. I don't think John will be moving back after he's recovered either. Sorry."
John smiled at Molly. He'd been hesitant to have his girlfriend acting as nurse while he healed, but hadn't really been able to tell her no. Especially once he realised the offer encompassed an invitation to move in with her permanently.
"This is a bit quick. You've been dating barely a fortnight and you intend to move in together?" Mycroft asked. "Might we expect a happy announcement by the end of the week?"
"We aren't getting any younger, Mycroft." Molly said indignantly.
John snickered and and waved her over to his bedside. She perched on the edge, holding his hand lightly, and glaring at Mycroft.
"I suppose not." Mycroft quipped.
"Stop it you two. Laughing hurts," John begged mirthfully, his free arm curling around his stomach as he giggled at his visitors' territorial dispute.
Mycroft made his exit and Molly settled in to the chair he been occupying. She opened a sack and took out the food she'd brought back.
"Figured you were well enough for something other than hospital slop."
"Thank you, love," John accepted the offering and tucked into the sandwich, watching as Molly ate her own, and thinking. His eyes shifted to the box on his nightstand. He couldn't imagine getting bored working at a major center for equine surgery, and he was certain Molly would never fail to fill his heart with joy, but there was a little part of him that felt satisfied knowing that -- even if John never took him up on it -- Mycroft's offer would stand.
❖❖❖
Molly came in, hanging her jacket near the back door and calling out to John, "I'm home." She bit her lower lip and grinned when he answered from her living room. She hoped she was always as giddy coming home to John as she felt right now.
"Welcome home. How was your first day back?" John was sprawled across her sofa, his bad knee in a brace and propped on a cushion. He was still sporting splashes of purple fading into green, with faint yellowing edges around his throat and eyes.
Molly bent over John and gave him a kiss. "It was good. I thought I'd be nervous. Reliving what happened there, and I was worried leaving you alone. But it was really good." She sat on the coffee table and let her gentle fingers inspect his face. "Dr. Stapleton did a great job setting your nose. Now that the swelling is totally gone, I can see it won't be be crooked at all. The cut above your right eye is going to scar though. You'll look rakish." She smiled and stood, taking off her jumper and tossing it into a chair. " It was nice of Greg to stop by and bring you around to the stable today. Sarah says Sherlock has been moping since... well you know."
"He was used to me being with him almost constantly. Even before we came to Llamrei. Now he's not seen me in over two weeks. No surprise he nearly knocked me over when I showed up. I think -- no -- I know he assumed I abandoned him. It's going to be hard, only having visits" John smiled wistfully. "I'm glad I got to be friendly with Mycroft and Greg. That I'll still get to see him."
John knew he'd grown far too attached to Sherlock. He considered trying to buy him, but felt certain Greg wouldn't sell, not after everything that had happened. Besides which Greg had been a fan of Sherlock's long before John had wandered into their lives. John went quiet, eyes unfocused, a slight frown on his face as he remembered the sound of Sherlock whistling unhappily as he had left him again that afternoon.
"Hey, wherever your mind's gone, you can come back to me now." Molly slid onto the sofa so she was straddling his thighs, careful of his healing injuries. She bent forward to kiss him again.
John leaned up into the kiss. Through the pain and discomfort of the past couple weeks, one of the worst parts was having Molly there all the time and being too injured to do anything about it. He would never complain, he had certainly enjoyed her doting on him as he healed, but she was always a temptation and he was often left a bit frustrated. Huffing, he flopped back against the arm of the sofa. "Don't go starting something I can't finish."
Giggling, Molly disregarded his grumping. Leaning down to capture his lips again, she kissed John breathless before shifting to lip softly over the fingerprints etched in fading purples on his throat. "I know between your knee and that kidney you aren't up to anything strenuous. Just trust me."
She slid her hands up under his shirt, pushing up up to his armpits, John then struggled to cast it off. Any twinges of pain he might have experienced were sublimated in the heat rising as Molly rolled one nipple between her teeth and began mouthing her way teasingly down John's torso. "Who says you have to be the one to finish what I start."
"God, I love you," John sighed. Molly giggled into his navel as he reached down to stroke her hair.
❖❖❖
Notes:
There will be a 10th Chapter. Just a little epilogue.
Chapter 10: Epilogue
Chapter Text
"Married after five months." Mycroft shook his head at the beaming couple and snagged another flute of champagne. "You've rather put me on the spot. Gregory and I have been cohabiting for over six years. Now he's going to want one of those civil partnerships."
"Oh stop," Molly reached out and swatted Mycroft's chest, earning her an affronted look from him and peels of laughter from John and Greg.
"It's fine, My. I'm happy as we are." Greg assured his partner, hooking their arms together.
Mycroft turned a genuine and loving smile on Greg, and for a moment the pair forgot they had the attention of the reception's guests of honor, their eyes only for one another. John grinned and Molly giggled at their rare public display of affection.
"I'd like to give you your gift now, if I may." Greg reached into his jacket pocket to pull out an envelope.
"Please, it's not necessary." Molly put her hand on Greg's forearm to stall him handing John the package. "You let us get married here on your beautiful estate, and gave us all the flowers from your own greenhouse. We couldn't take anything else from you."
John smiled at Molly, then nodded at Greg. "She's right. You two have been exceedingly generous. You are fabulous friends and we will always cherish this day you helped create for us."
"That was my gift to the two of you, John. Please, let Greg make his gesture. It is important to him." Mycroft said.
Greg cleared his throat, looking almost sheepish as he held out the envelope once more. "Please."
"Alright then." John took it from Greg's hand and opened it up. "If it's that important to... you..." His voice tapered off as he read the enclosed documents. They were ownership papers, Sherlock's, made out in John's name. His voice broke and his eyes were shining when he caught Greg's gaze. "Greg... Really?"
Molly leaned in to see what the paperwork contained and actually squealed. She threw her arms around Greg and squeezed the breath out of him. "Oh my God. Thank you!"
"Greg, this... this. I don't even..." John stammered, immeasurably grateful and understanding it was a sacrifice for his friend. Part of him thought he should refuse, but he just couldn't.
"Say thank you. That is sufficient" Mycroft pointed out, ever practical.
The "Thank you" John offered was one of the most sincere uttered in all his life.
"Gregory took the liberty of moving him to your barn while you two were dithering around getting ready this afternoon. Watching him attempting to get Sherlock on the trailer in a tux was quite entertaining.
❖❖❖
It was the first time since they'd decided to get married that John did not feel guilty that they couldn't take a honeymoon. Molly had eaten up her currently available vacation time nursing him, so they had to postpone. They had agreed to to plan a trip for their first anniversary instead.
One way John had not envisioned spending their wedding night was in their barn. Laying blankets over a mound of fresh hay in an empty stall they created a makeshift, but surprising comfortable bed -- at Molly's suggestion.
When they had arrived home the first thing they had done -- still dressed in the big white dress and hired tux -- was go out to see Sherlock in his new home. All the discomfort the horse had built up over being transplanted yet again dissolved when the pair appeared. He had pranced about his box, clearly happy to see them both. After spending ample time reassuring their horse, his new wife had informed John in no uncertain terms that, just now, Sherlock needed them near. In that moment John felt again that same blinding burst of love he'd experienced earlier that day when Molly told him 'I do'.
Snuggly cuddled together under Molly's pink floral quilt, they both smiled up at Sherlock, his head hanging over the partition between the stalls, watching them.
"Don't get used to this, you big git," John said. "Tomorrow night I'm taking my wife to bed. A proper bed. Inside the house. Just so you know."
Molly giggled and Sherlock tossed his head, letting out a loud snort. John knew between the two of them he was done for. He didn't mind a bit.
~fin~
Notes:
Llamrei for trivia's sake was the name of King Arthur's mare according to some tales.

 

Thank you everyone for reading and I hope you enjoyed it!