Actions
Work Header
Rating:

Category:

Fandom:

Relationship:

Characters:

Additional Tags:

Language:

English

Collections:

Stats:

Published:

2015-02-13

Words:

13

Chapters:

1/1

Comments:

8

Kudos:

6

Bookmarks:

Hits:

273
[Podfic] A Placement This Painful
Summary:
Molly and Mary, in the bedroom, and at the tattoo parlour.

Podficced for the Awesome Ladies Podfic Anthology V.
Notes:
(See the end of the work for notes.)
Work Text: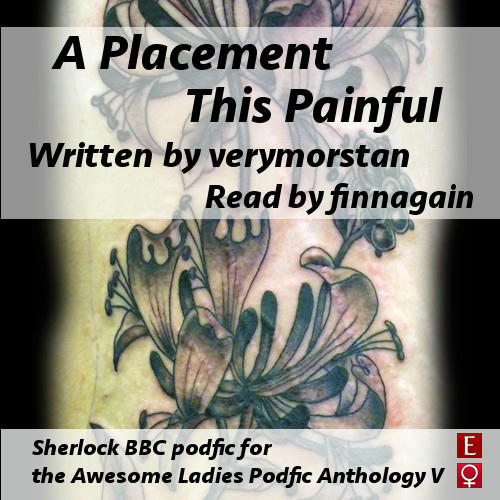 Streaming Audio
A Placement This Painful
Download
Notes:
Oh, this was fun.

Cover derived from this image of a honeysuckle tattoo.

A podfic of this fic. Check out the series!