Actions
Work Header
Rating:

Category:

Fandoms:

Characters:

Additional Tags:

Language:

English

Series:

← Previous Work

Part 3 of the Mutants on Sesame Street series

Stats:

Published:

2011-09-30

Words:

0

Chapters:

1/1

Comments:

2

Kudos:

7

Hits:

485
X-Men/Sesame Street doodle #3
Summary:
Hank and Kermit sing a duet about how it's not easy to be green or blue.
Notes:
Media: pencil
(See the end of the work for more notes.)
Work Text: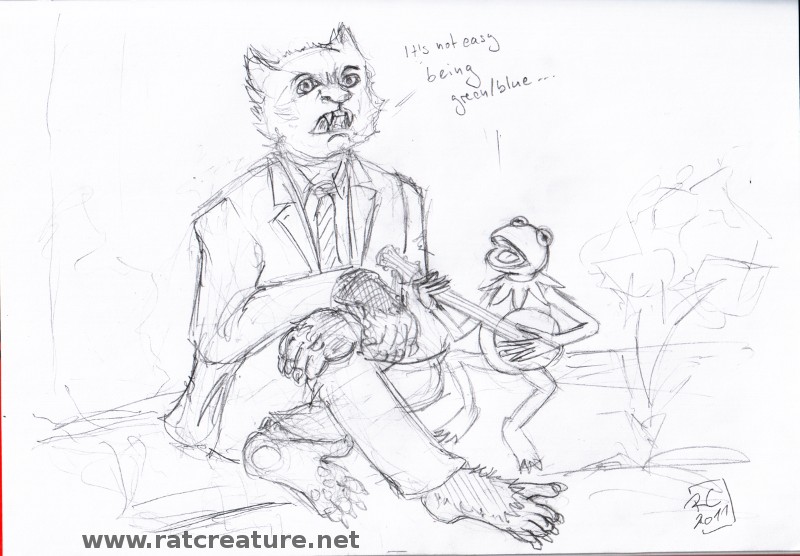 Notes:
Please do not distribute my art without my permission, i.e. do not upload my art to other sites, services, archives, or wikis. That includes uploading the images themselves to your own Tumblr, even with credit.
Series this work belongs to: