Chapter Text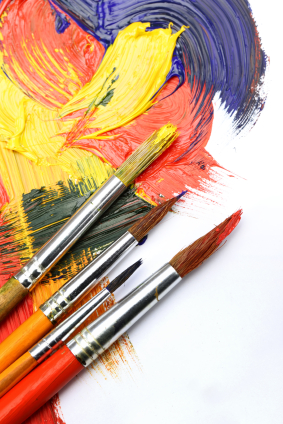 Listen to them, the children of the night. What music they make! ~Dracula by Bram Stoker
I'll be the thorns on every rose
You've been sent by hope (You'll grow cold)
I am the nightmare waking you up
From the dream of a dream of love (Just like before)~ Vampire Heart by HIM
Once upon a time there was a wealthy merchant who lived in France. The merchant had three daughters. The daughters were all very beautiful, but it was the youngest, named Belle, who was by far the most beautiful and pure of heart; unlike her sisters, however, were wicked and and selfish. Then, the merchant lost all of his wealth in a tempest at sea and were forced to move into a small farmhouse and work for their living. Some years passed, the merchant discovered that one of the ships that had carried his riches had survived the storm and had harbored back into port; therefore, he must return to the city to discover if it still contained value. But before leaving, he asked his daughters whether they desired that he bring them any sort of gift upon his return. His two elder daughters ask for jewels and fine dresses, thinking that his wealth has returned; Belle was satisfied with the promise of a rose. Her father asked if there was anything she wanted more but Belle was persisted on only just a rose as none grew in their part of the country. Unfortunately, the old merchant found that the ship's cargo had been seized to pay his debts, leaving him without money by which to his daughters presents.
During his return, he became lost in the forest. Seeking shelter, he discovered and entered a magnificent château in the middle of the forest. The merchant found inside tables laden with food and drink, which must have been apparently been left for him by the château's unseen owner. The merchant graciously accepted the hospitality and spent the night. The morning as the merchant was preparing to leave, he saw the most glorious rose garden that he had ever set eyes upon and remembered that Belle wished for a rose. Upon picking the loveliest rose, the old merchant was confronted by a huge, hideous Beast! The Beast was furious and told the merchant for stealing his most precious and cherished possession after accepting his hospitality, the old man must die. The merchant begged for his life and to be set free, arguing he had only picked the rose as a gift for his youngest daughter. The Beast thought about it and agreed to him give the rose to his daughter but on one condition: that the merchant must return or to let his daughter take his place as prisoner. Upset, the merchant agreed and went on his way. Upon arriving home, the merchant told his daughters of the rose and the Beast. Belle agrees to take her father's place, despite her father's pleas. The Beast received her courteously and informed that she was the mistress of the castle, and he was her humble servant.
For several months, Belle lived a life of luxury at the chateau, being waited on hand and foot by the Beast's invisible servants, having no end of riches to amuse her and an endless supply of exquisite finery to wear. The Beast lavished her clothing, food, jewels, and presents and carried on lengthy and endless conversations with her. Each night, the Beast would ask Belle if she was happy here with him and she would reply yes. He would then ask her to marry him, only to be refused each and every single time. Months passed and Belle became homesick and begged the Beast to allow her to visit her family. He allows it, if she will return to him within the next week. Belle complies and sets off for home with an enchanted mirror and ring; The mirror will allow her to see what is going on back at the Beast's chateau, and the ring allow her to return to the castle in an instant when she turns three times around her finger. Her father, who had been sick, was overjoyed to see his youngest child; her sister, however, were surprised to find Belle well fed and dressed in finery instead of being malnourished and in rags. They became jealous of her happy life at the castle, and, hearing that she must return to the Beast on the certain day, begged her to say another day or two, even putting onions in their eyes to appear they were crying! They said that the Beast would be angry with Belle for breaking her promise and will eat her alive. Belle was touched by her sister's false show of love and agrees to stay.
However, Belle began to miss the Beast and guilty for breaking her promise. She uses the mirror to see him back at the castle. She was hurried by her discovery that the Beast was lying half-dead from heartbreak in the rose garden where her father had stolen from and immediately uses the ring to returns to the Beast. After she returned, Belle found the Beast nearly dead. She cried over him, saying that she loved him. The Beast asked her if she was telling the truth; she said yes and told the Beast she loved him again and that she wanted to marry him and she would never leave him again. When Belle's tears struck him, the Beast transformed into a handsome prince. The Prince told Belle that long ago a faerie turned him into a hideous beast after he refused to give her shelter from the rain, and that only by finding true love, despite his ugliness, would the curse be broken. He and Belle get married and they lived happily ever after together.
This was my absolute favorite story when I was little. I loved how everything felt so magical and how it was so different from all the other fairy tales where the damsel in distress falls in love with her prince and they get married the next day. It actually didn't look like a love story at all. Those stories only sounded like my Uncle Kevin's shotgun wedding with his secretary in Las Vegas. This story was different to me because it took time and months for Belle and the Beast to get to know each other and fall in love. It didn't make me think about Belle's captivity and how she first felt about the Beast at first.
Until now.
Only, my dilemma is a little different. Though I'm here against my will, there's no way of escaping. I also had no choice or say in my predicament. I was just brought here and am now kept prisoner. And unlike Belle or those other fairy tale ladies, I can't get out; there's no escaping, no rescue, no prince to come and save me and there's no way, no gentleman Beast who's kind and gentle who fulfills my every want and needs or that needs help out of a curse because he's in love with it, making him one of the most sadistic and cruel monsters ever to live on Earth. And he or his cult are not going to let go of their "pet".
Welcome to my hell.